As seniors currently complete numerous college 
applications in the hopes of getting into 
their desired universities, junior Lily Bines 
and freshman Rachel Rohrich, both ballet 
dancers at the Dallas Conservatory, ponder 
different courses of action instead 
of the traditional college route. 
While both danced recreationally at a very young age, Bines has focused on ballet for five and half years, while Rohrich has done ballet seriously for five.
"I used to do a lot of musical theater dance. I still do, but one day my mom said she saw me leap across the stage and decided I needed to start taking ballet," Bines said. "I loved it the minute I started."
Rohrich first started dance classes because, like many young girls, she "loved the activity and the pretty performance tutus." She was later encouraged by her current ballet instructor to focus on ballet.
Bines and Rohrich do not take dance at Hockaday, but they dance intensively outside of school, with Bines dancing 25-30 hours a week and Rohrich around 20.
It is their love for dance that motivates them to continue it, even after high school. Both are considering joining a dance company right after graduating. This will be the first time Hockaday has students interested in going straight to a dance company after high school.
"I really haven't decided yet," Bines said. "I am thinking that I will audition to be an apprentice at a ballet company senior year and see where that takes me."
Bines said she would start with online college, which would allow for more flexibility in terms of when to complete schoolwork, if she were to join a company right after high school.
If this does not happen, Bines wants to attend a college with a great ballet program, specifically Indiana University, which has "one of the best ballet programs in the country." She hopes to then get recruited by a ballet company out of college.
Rohrich is also considering joining a dance company after graduating from Hockaday but is trying to determine how she will have the "best of both worlds."
"It would be great if I could join a dance company but also attend a local college, probably at night, to earn college credit," Rohrich said. "Most major dance companies are in cities with major universities so this might be an option for me."
According to Rohrich, some companies like Pacific Northwest Ballet are affiliated with local universities to help their dancers earn a degree while dancing in their company, opening up another option for her.
Bines is interested in several dance companies, including Pacific Northwest Ballet, Boston Ballet, Houston Ballet, Miami City Ballet and San Francisco Ballet.
While Rohrich has similar companies in mind, she plans on "keeping an open mind" about which company she would like to join. She plans to spend her next several summers attending ballet intensives at major schools.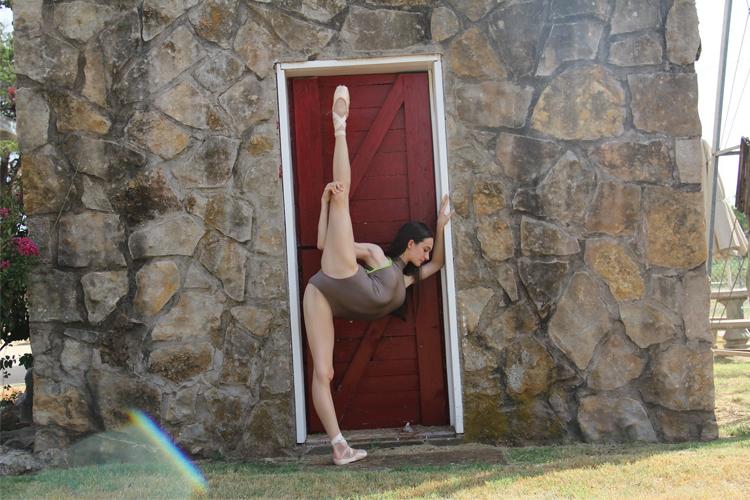 Performing Arts Chair and Dance Teacher Beth Wortley, however, stresses the lengthy process it takes to join a company. "Like in theater or music, the process for getting into a company is audition, audition, audition," Wortley said. "One must fund their own travel expenses to attend these auditions so it can be expensive and prohibitive for many."
Wortley also notes the intense competition dancers must face when getting into a company.
"One doesn't have a choice of what company to join. One must audition all over the country and hope to get a contract eventually," Wortley said. "In reality only the very best dancers in the country get contracts to the well-known companies."
According to Rohrich, most students spend time in summer intensive programs that are associated with major companies.
At a certain age, usually around 15 or 16, Rohrich said, you may be asked to stay for their year-round professional program division, and then after a year or so, you may be asked to join the company as a trainee or apprentice. If by then, Bines said, the company has not offered you a contract into their corps de ballet (from French, body of the ballet), then you know that you probably will not be joining that company. "It's pretty sad but that's the way it works," Bines said.
However, Rohrich said, if you are fortunate enough, they will eventually ask you to officially join the company in the corps de ballet at which time you will work your way up through the ranks: demi-soloist, soloist and then principal dancer.
The numbers that audition and are accepted vary from year to year. Currently, the American Ballet Theater in New York has five Principal Dancers, three Soloists and 54 members in the corps de ballet, while the Pacific Northwest Ballet has 12 Principals, seven Soloists and 22 members in the corps de ballet.
Bines and Rohrich understand that getting into a dance company is extremely competitive and that at first they may not get into their company of choice.
Rohrich said if this were to happen she would keep dancing professionally and improve her skills, so that she ultimately might be able to get into her favorite company. Rohrich compares the audition process to applying to college.
"Just because you don't get admitted to your first choice, doesn't mean you won't attend college." Rohrich said. "During this process, it is important that I work with a ballet company that will allow me to continue my college education."
However, for Bines, if she does not get into a good company, she would probably go try to work on Broadway because she also loves singing and acting. "But if I could do ballet or sing and act I have no idea what else I would ever want to do with my life," Bines said.
Bines hopes to dance as a soloist someday but understands that she needs to first start in the corps. If she joins a company, Bines said she will enjoy it regardless of position.
"I want to stay in the company for as long as I am enjoying it. Even if I never move up, being on stage and being able to perform in the corps in all the ballets will be incredible," Bines said.
Even so, both Bines and Rohrich understand the importance of earning a college degree while dancing due to the relative shortness of a typical dance career."Earning a college degree is definitely important to me and how I go about doing this will be dependent on if and where I join a company.