Students Take On Interesting Jobs
According to the 2013 US Census, one in four high school students work a job
–
either in the food industry, retail, tutoring or the occasional summer internship. Some students, however, take the word "job" to a whole new level.
Kaitlyn Cerney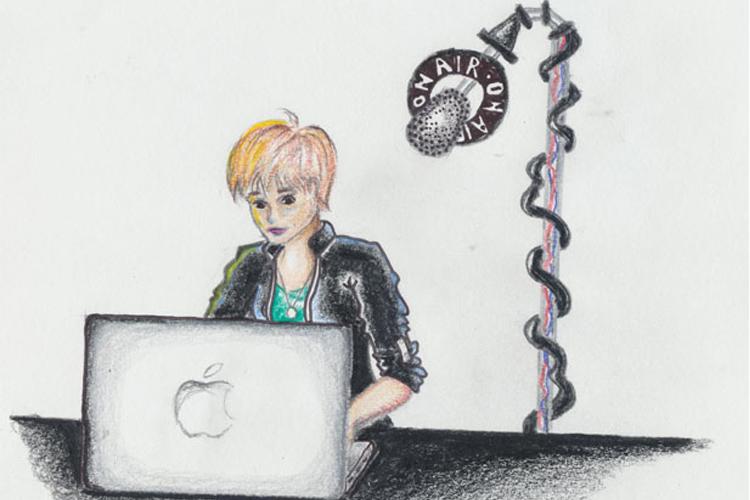 It's an early Sunday morning when sophomore Kaitlyn Cerney scrambles to the desktop computer, scrolling through an up-and-coming golf player's statistics. Hopefully, the information she found is correct: she is airing on live radio.
Cerney began interning for a radio station known as The Game with Tim Matthews when she asked her uncle, the titular host, to tag along with him to work one day. She works two hours every Sunday and spends her time researching statistics and reporting scores of recent sports games.
Cerney admits that the job has had a fair share of challenges. "The hardest thing to learn was how to read off sports scores," Cerney said.
She has learned a significant amount about the technology that goes into being on air and also about the skills required to work at such a fast pace.
"I've learned how to deal well with pressure-filled situations and how to manage stress," Cerney said.
But working at a fast pace leaves room for error.
"I always feel bad when I mess up," Cerney said. "You just have to learn that it is part of what you are doing and learn how to correct yourself."
Meg O'Brien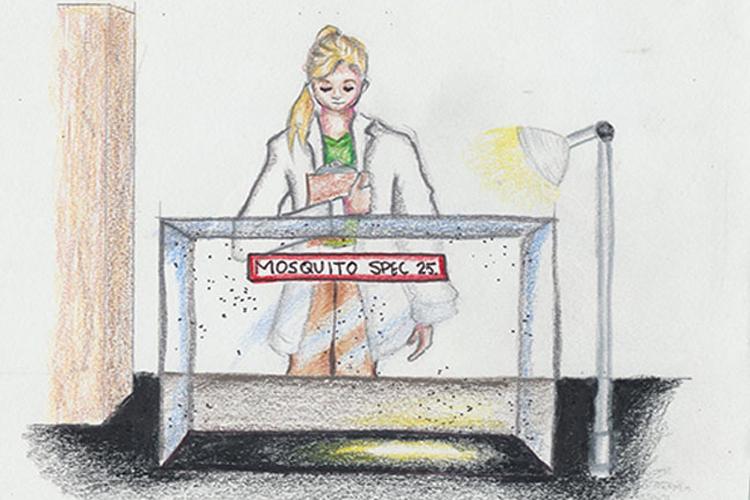 Mosquito bites line senior Meg O'Brien's forearm, but they are not from a recent camping trip. They are the result of one of many experiments that O'Brien assisted in this summer at a mosquito research lab.
This summer, O'Brien traveled to the Mosquito District in St. Augustine, Fla. to test a product known as Attractive Toxic Sugar Bait (ATSB). O'Brien worked in the labs over five days doing a range of activities including aspirating mosquitoes, setting up experiments and riding in mosquito trucks.
"I learned a lot about how mosquito diseases spread and about how people are curing diseases," O'Brien said. "It was so [similar] to science class, like setting up an experiment and watching it."
The experiment testing the ATSB took 24 hours and helped prove the quality of the project.
"Ultimately, the experiment went exactly like we wanted it to," O'Brien said. "After the 48 hours, over 90 percent of the mosquitoes died." Following the successful experiment, hopes are high that ATSB could help cure diseases like malaria, which would leave the young O'Brien a part of a major contribution to global health development.
Ellie Pfeiffer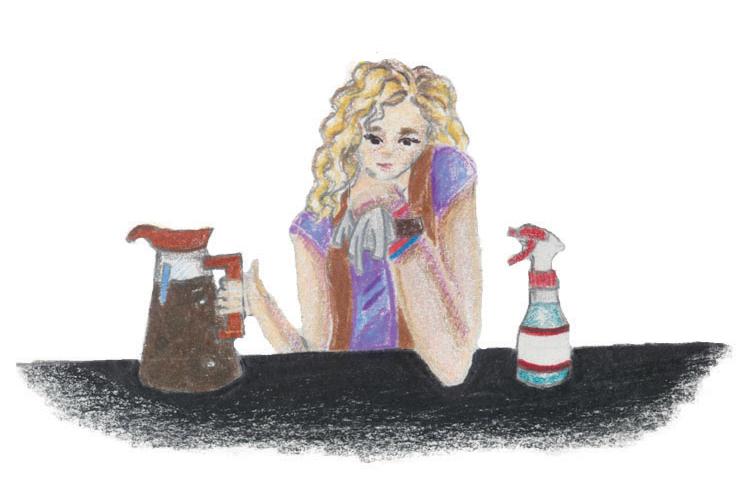 When junior Ellie Pfeiffer's family friend complained about the low quality cleaning their EZI office receptionist completed daily, Pfeiffer offered to take on the work. She now goes to the office a few days a week to complete a number of tasks including making coffee, turning on printers and dusting conference room tables.
It takes Pfeiffer anywhere from half an hour to a little over an hour to complete her daily tasks. This requires her to get up no later than 6 a.m. and drive to the office space, located by the Galleria. She usually cleans the office from 6:30 a.m. to 7:15 a.m.
With this job, Pfeiffer has learned far more than how to clean and turn on complex printers.
"It has taught me to be responsible because I can't be late," said Pfeiffer. "I always have to communicate with my boss."
Working as a maid has also taught Pfeiffer how to make and manage her personal earnings.
"I also had to pay taxes this year," said Pfeiffer.
She plans to continue her work as a maid within the office throughout high school. Pfeiffer also hopes to intern with the recruitment company that works out of the office she cleans sometime in the near future.