Daisy Duels
A look into the tussles and quarrels of the Upper School community.
Junior Cameron Giles vs. Oranges
Junior Cameron Giles has always felt a great discomfort when it comes to oranges. Although she has tried relentlessly to alleviate her phobia, it seems there is no cure. "Oranges are the embodiment of everything that is wrong with the world. Their horrid scent reminds me of bullying," Giles said. "One time [someone] put them in my backpack, and I then bought a new backpack."
Portables vs. Fine Arts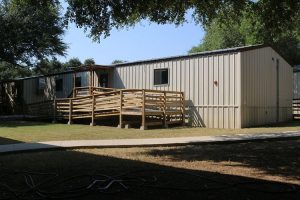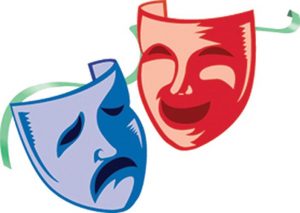 At the end of last school year, the Fine Arts Department moved into the infamous portable village where they would be forced to make do with the small spaces. The choir singers must now belt their high notes in a room with less-than-optimal acoustics, the theatre stage crew is left to yearn for the dearly departed black box, the orchestra students now must both play their instruments and avoid getting poked in the eye by someone else's bow and the pianos are still trying to recuperate from the summer mildew epidemic. Nonetheless, the show must go on.
Overflow Parking vs. Students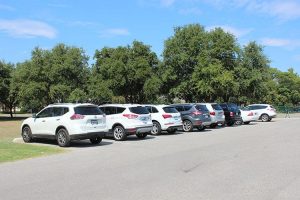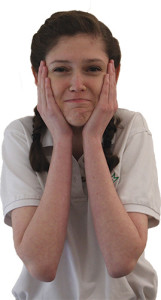 As a result of the construction of the Nasher-Haemisegger Family Center for the Arts building, students have been forced to make the long, grueling trek between the overflow parking and the academic buildings every morning and afternoon. The battle to get the closest spot to the entrance is no joke. Either way, they all make it to first period on time…whether they want to or not.