The Masterpieces of Dallas and Fort Worth
Kate Clement provides a closer look at the art housed in the metroplex. Reproductions provided by Meadows Museum, Dallas Museum of Art and Kimbell Art Museum.
HITLER'S MURILLOS
Meadows Museum
During World War II, Hitler's art-looting division snatched two paintings of Seville's patron saints, "Justa" and "Rufina," by Spanish master Bartolome Murillo from the walls of Rothschild Mansion in Paris. Estimated to be worth over $10 million each, they were recovered by the Monuments Men in a salt mine after the fall of Nazi Germany. Other recovered pieces included Michelangelo's "Bruges Madonna" and van Eyck's "Ghent Altarpiece." When Algar H. Meadows purchased the paintings in 1972, he did not know the paintings' history; however, Robert Edsel, founder of the Monuments Men Foundation, informed Meadows of their historical origins in 2007. Both masterpieces are displayed at the Meadows Museum on Southern Methodist University's campus.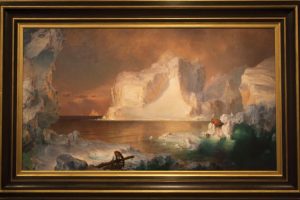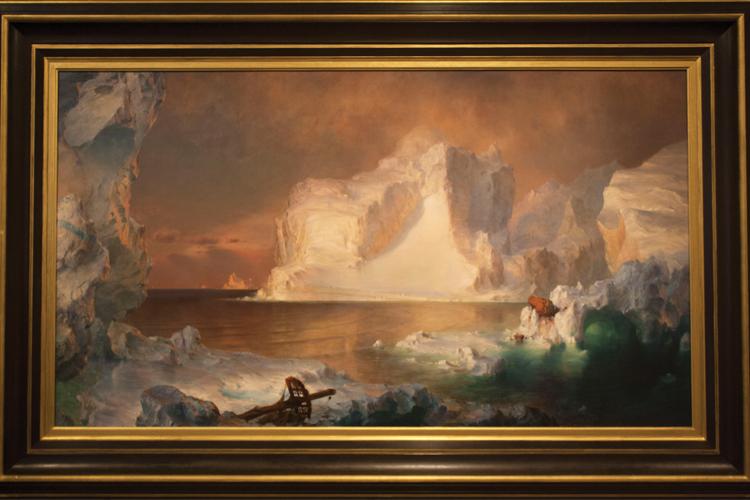 OUT OF THE ICE

Dallas Museum of Art
Frederic Church was one of the first artists to venture into the Arctic tundra in 1859. By contrasting his painted Arctic as a place of both breathtaking beauty peril, Church expanded the Hudson River School genre as the first independent American art movement. Throughout his painting career, Church traveled to various corners of the globe to create his large scale, vividly detailed nature canvases, painting remote landscapes in Colombia, Ecuador, Jamaica, Israel and Jordan. When the art world turned away from the Hudson River School and towards Impressionism, Church's work lost favor with buyers. However, in 1979, Church rose out of obscurity when "The Icebergs" sold at Sotheby's London for $2.5 million, a price that broke all pre-existing records for an American painting sold at auction. Its purchasers, the Hunt Family, immediately donated it to the Dallas Museum of Art, where it remains one of the museum's signature paintings.
PLAY YOUR CARDS RIGHT
Kimbell Art Museum
Similar gambling scenes, yet markedly different, hang in the same place for the first time – one version inspired by the other. The original, Caravaggio's "Cardsharps," is considered one of the Italian master's greatest works, while its counterpart, Georges De La Tour's "The Cheat with the Ace of Clubs," hangs alongside it. It is extraordinary that here in the metroplex the two hang in the same room at the Kimbell so that viewers can contrast Caravaggio's Venetian delicacy with De La Tour's French opulence. While "Cheat" has been in private collections since it was painted, "Cardsharps" was lost in the 1890s and was found in 1987 and then purchased by the Kimbell.