New Basketball Coaches Join Hockaday
Arms outstretched, Amber Metoyer zooms down the middle of the basketball court during a 2007 Houston Comets game, aims for the net and watches her ball glide through it with a clean
swoosh
. Now, Metoyer trades her professional basketball career for a winter basketball coaching opportunity at Hockaday.
Metoyer and SportsPlex Head Development Trainer Robyn Gray will be the varsity basketball co-coaches for the winter athletics season.
Coach Tina Slinker appointed Gray and Metoyer to their positions because of their many years of experience with teaching and coaching young people.
"I'm sure that [Gray and Metoyer] will be able to inspire our basketball girls and lead them to great success," Slinker said.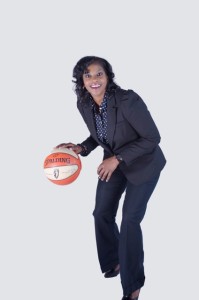 Coach Gray is currently Head Development Trainer at The SportsPlex Valley View and was originally drawn to Hockaday by the opportunity to develop a strength and conditioning program for the entire student body.
"Coach Bean has been trying to implement something like that for a very long time, and he hasn't had much success," Gray said. "That's why he called me over to see if I could help him with that," she said.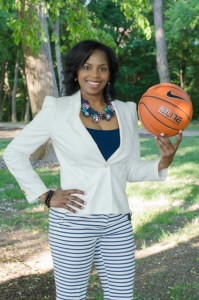 Though Gray was originally drawn to Hockaday because of the possibility of developing this program, she had to set this aspiration aside after receiving information about a coaching opportunity that had opened up shortly after she visited Hockaday for the first time.
"I interviewed for the head basketball coaching position right after I got here," Gray said. "The conditioning program is on the back burner right now, but it's definitely a field that I want girls to improve in."
With more than 18 years of coaching experience from the middle school level to the professional level, Gray has high hopes for the varsity basketball team but also seeks to set healthy goals and a strive for excellence in sports, rather than perfection.
"I want us to focus on embodying excellence as students and ambassadors for the school in the way we walk and the way we approach the game," Gray said.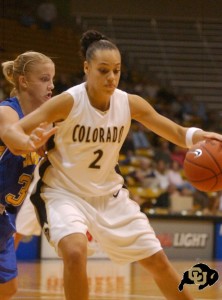 Like Gray, Metoyer believes in striving for excellence and places an emphasis on girls' well-rounded development.
"I hope to help [varsity basketball players] grow as young ladies and develop a sense of teamwork, which will ultimately lead to a successful season," Metoyer said.
Once the basketball season starts, Metoyer will juggle her Olympic training for the heptathlon event with coaching basketball at Hockaday. Metoyer currently trains two to three times a day and six days each week in seven track events: 100 meter hurdles, high jump, shot put, 200 meter sprint, javelin throw, long jump and 800 meter run.
Metoyer believes that she will be able to effectively manage both her coaching and training schedules while inspiring the players on her team to be the best possible versions of themselves.
Metoyer said, "I want to empower and help young ladies grow in their daily lives through basketball."