The Story Written in Ink
With letters, shapes and decorative lines in multicolored ink permanently etched on her skin, senior Anastasia Stewart recently got a tattoo, which symbolizes something of great importance in her life. Although she received different opinions from her friends and family, Stewart does not regret her choice to get a tattoo. She strongly desires to carry this meaningful symbol with her for the rest of her life.
And she's not alone. Women across the country are getting more tattoos than men. The results of a survey done by "Besk Ink" and Lightspeed Research in 2012, revealed that out of  1000 people in the United States 59 percent of women have tattoos in contrast to the 41 percent of men.
While tattoos with the names of loved ones are fairly popular, tattoo artists warn against tattooing the name of someone you share a non filial relationship with. This is because some tattoos may outlast the relationship.
"Names really are the big one I have to talk people out of, not a child's name … but a loved one, because there are no guarantees in life," said Joe Capobianco in an interview by Reuters. He is an experienced tattoo artist who works in Connecticut.
Anastasia's Experience
Stewart decided to get a tattoo on her lower sternum inspired by a henna design with her grandmother's name, Anna, on it. Her grandmother, who she was named after, represents a very influential figure in her life.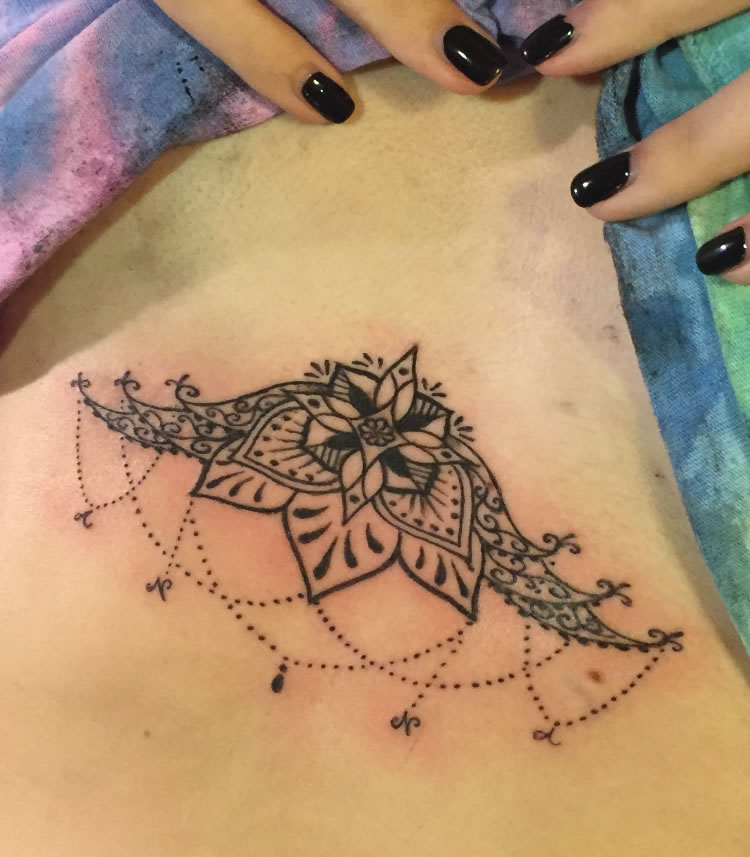 "She was always happy no matter what, and she would always tell me no matter how bad things are, you can always find the good, so she was a really big part of life," Stewart said.
Although Stewart's parents were not totally opposed to the idea of her tattoo, she says it took a little while for her father to warm up to it. Stewart also received a mix of approval and criticism from her friends.
But some friends are very supportive. According to the same poll, 40 percent of women make the experience of getting a tattoo a shared one, bringing a close companion along with them.
One of Stewart's supportive friends endured her crushing grasp for an hour as Stewart squeezed her friends' hands harder and harder in an attempt to relieve some of the pain she felt while getting her tattoo. But some of her more critical friends questioned if she knew that her tattoo was permanent.
"Yes, I'm aware that is permanent, and I know it's going to stay on my body. That's the point," Stewart said.
Louisa's Experience
Similarly, senior Louisa Frieling, who has many family members who don't approve of tattoos because of her Jewish background, had to convince her mother of her decision.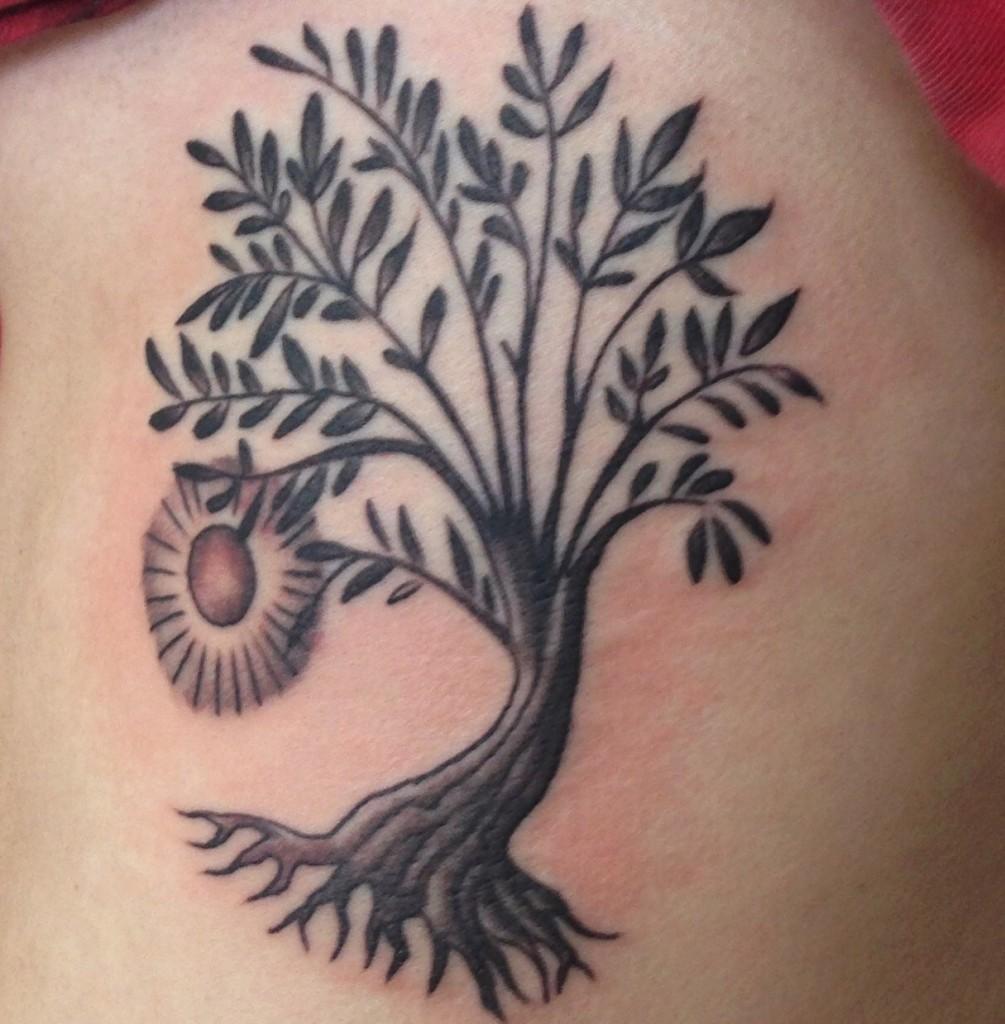 "I think what made me want to get it sooner rather than later, is that I think it will remind me later at the point I was at and just represent a meaningful period in my life," Frieling said.
Jasionna's Experience
And although many parents discourage their kids from getting tattoos, some kids are influenced by their parent's tattoos.
Senior Jasionna Terry's father has many tattoos on his upper body. She is used to them. But she said his decisions to get tattoos has not influenced her to follow in his footsteps, because she sees herself as an individual who makes her own decisions based on what she wants. Although, she said getting a tattoo later in her life is not out of the question for her.
"Some of his tattoos don't make sense to me, but they mean something to him so that's what matters most," Terry said.
By getting a tattoo, Frieling and Stewart both want to preserve a memory that they could physically hold with them for the rest of their lives. Ignoring the stereotypical motorcycling-riding bum that many people classify with all people who have tattoos, Frieling sees it as a way people can express themselves in an artistic and meaningful way.
"I think people, especially nowadays, are now becoming more open to knowing someone for who they are instead of the crazy tattoo they have on their face," Frieling said.
Terry agrees with Frieling and Stewart in the regard that tattoos act as a way for people to express themselves and shouldn't trigger judgment and stereotyping.
"People should not be judged off of the permanent ink on their skin. They shouldn't be overlooked while getting jobs and should have equal opportunity as everyone else does," Terry said.
---
– Amelia Brown – Asst. Sports and Health Editor –