Supplies
plain colored sweatshirt

jingle bells

felt strips

puffy paint

hot glue

extra things you can find around the house
Instructions
STEP 1
Lay sweatshirt out on flat surface. Cut green felt strip into Christmas tree shape. Cut brown felt strip into a small rectangle for tree trunk. Use hot glue to attach green and brown felt to sweatshirt. After this step, you will have a plain Christmas tree.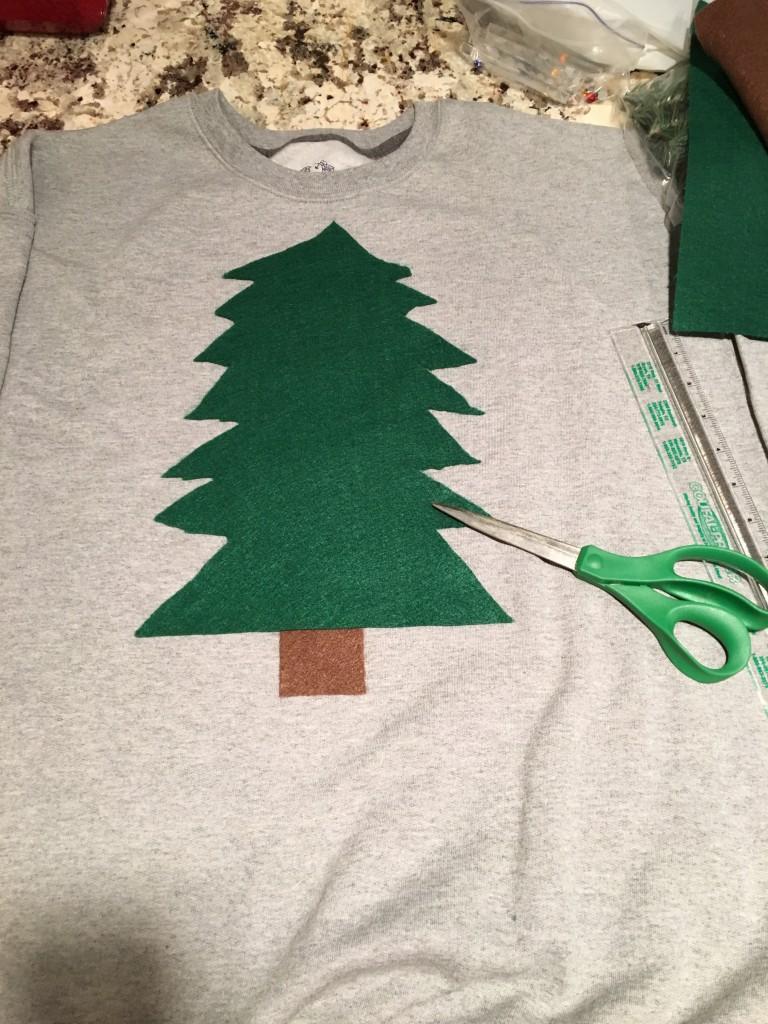 STEP 2
Find random items around your house to decorate the tree. I cut a string of beads to mimic lights on the tree. I also used table confetti as ornaments. Attach your items to the tree using hot glue. Be as creative as you wish!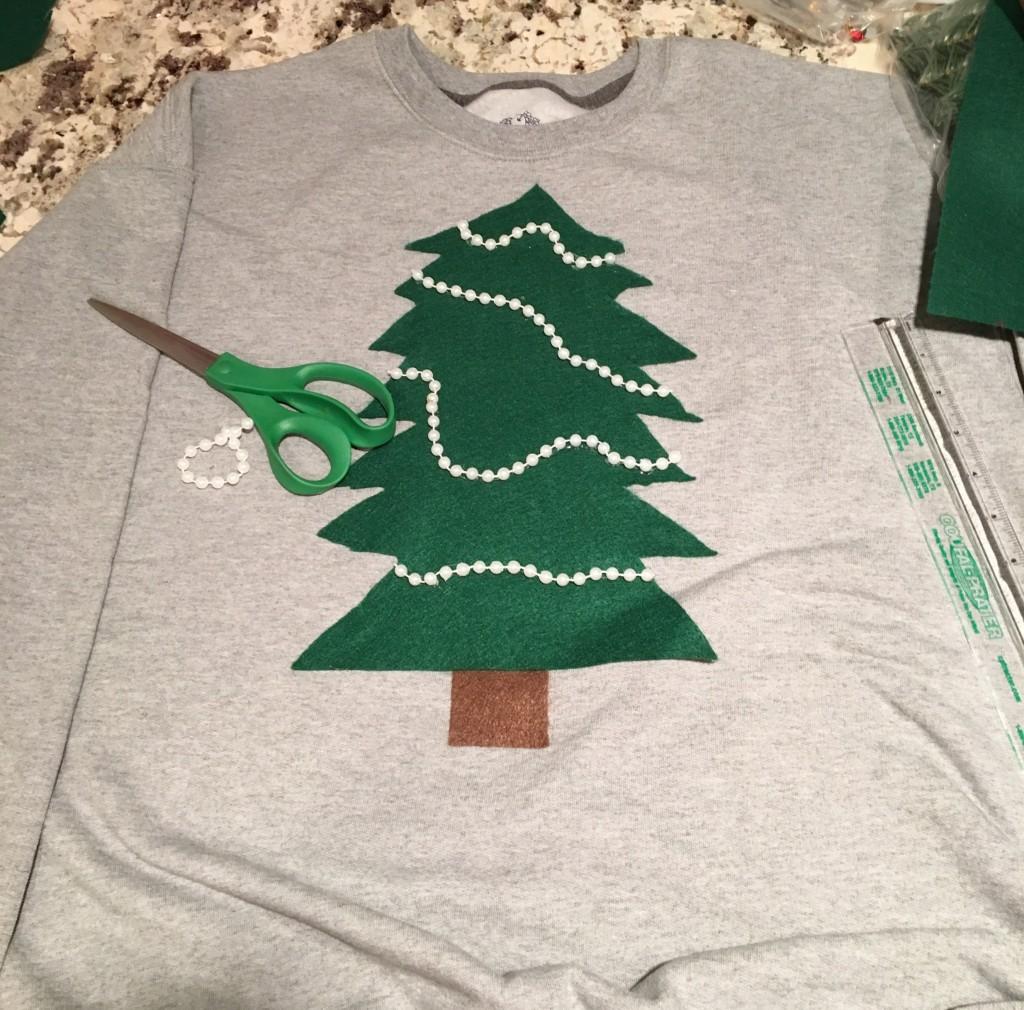 STEP 3
Pick a saying that you would like on your ugly sweater. Using puffy paint, write it on the sweatshirt wherever you have space. Leave to dry for at least four hours.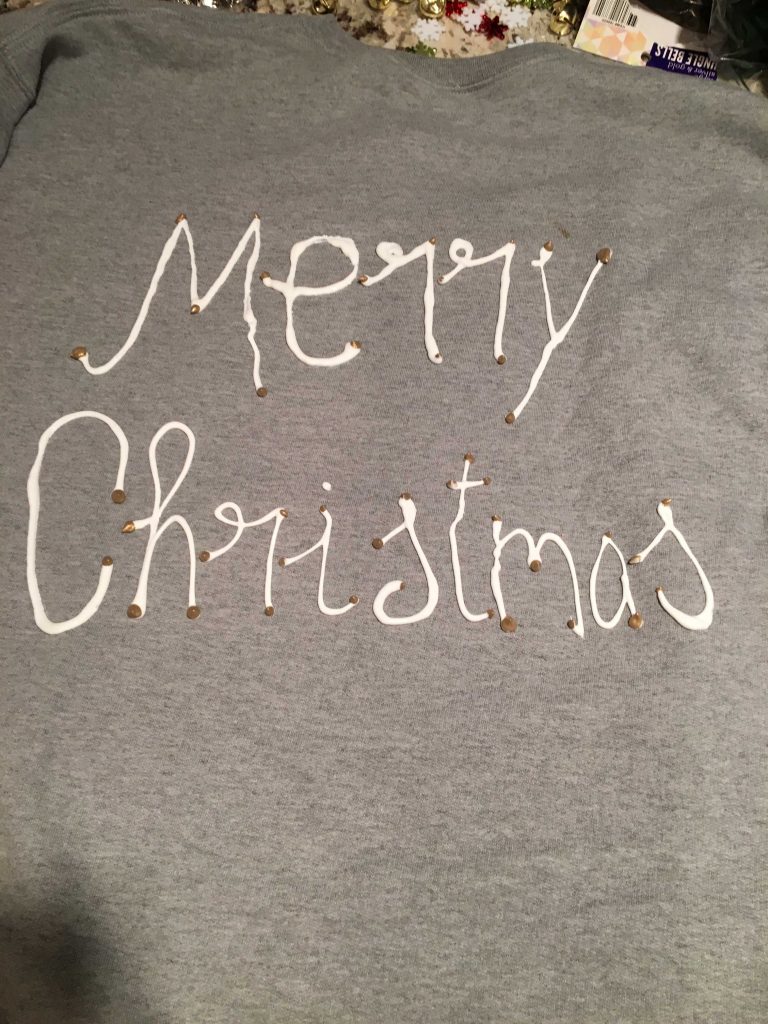 STEP 4
Add jingle bells on the tree or even on the back to add Christmas cheer for all to hear. Attach them with hot glue and press them against the sweatshirt for ten seconds.
STEP 5
If you find any additional holiday decorations around the house, glue them to the sleeves or the back. I used two mini stockings as décor for the sleeves.
STEP 6
Wear your ugly Christmas sweater everywhere!