Best of 2015
As 2016 ushers in a new year, Fourcast takes a look back into the people, books, and music that mattered the most in 2015. Click on the buttons below to expand the list.
[expand title="


By Mary Orsak" tag="div"]
PART 1: POP CULTURE CELEBRITIES

Caitlyn Jenner: In June 2015, Caitlyn Marie Jenner announced her transition to living as a woman in a 20/20 interview with Diane Sawyer. She then stunned the world with her beautiful Vanity Fair cover, while giving a glimpse into her new life with her reality television show "I Am Cait." Awarded Glamour's "Woman of the Year" Award and chosen as Barbara Walters' Most Fascinating Person of 2015, Jenner has served as a role model for many transgender people and has certainly gained much media attention this year.

Adele: After a three year hiatus, Adele returned with her third album "25." This album debuted at number one around the globe and broke first week sales records in both the United Kingdom and the United States with 800,000 albums sold in the UK and 3.38 million copies sold in the US. Her hit song "Hello" also debuted at number one and became the first song in the US to sell one million digital copies in one week.

J.J. Abrams: Abrams introduced the seventh installment of the Star Wars Saga, "The Force Awakens" to great popularity. On opening day, the movie grossed $120.5 million, breaking the record for biggest single opening day. The movie earned a 95 percent rating on Rotten Tomatoes and was well received by both movie critics and fans. This movie has continued the decades-long Star Wars legacy, which will last for at least two more episodes.

Taylor Swift: While Swift has not released any new music this year, her status as a music mogul has been secured. Now Swift has graduated from being a lovable celebrity amongst teens to being a true force in the music industry. Swift took on Spotify and changed Apple's music policy within 24 hours. In 2015, Swift became the youngest woman ever to be included in Forbes' "100 Most Influential Women" list.

Justin Bieber: Since his last album "Journals" in 2013, Justin Bieber has struggled with several legal issues such as a DUI, but in 2015, Bieber has tried to redeem himself and improve his public image by going on talk shows and pleading to his fans to forgive him. Bieber even released his new album "Purpose" in November 2015 which sold 552,000 copies in the first week. Bieber topped off a successful year with a stunning performance at the American Music Awards in which he performed three hits off his new album while dancing under water that poured down on the stage.

Amy Schumer: In 2015, Schumer proved the old sexist misconception wrong: women can be funny. After winning a Primetime Emmy for her sketch series "Inside Amy Schumer," Schumer wrote and starred in the movie "Trainwreck" alongside Bill Hader. Schumer also starred in the HBO special "Amy Schumer Live at the Apollo." In addition to all her acting, Schumer became a strong feminist activist and posed nude in order to promote body positivity.

Aziz Ansari: In 2015, Ansari released his fourth major comedy special "Live at Madison Square Garden" on Netflix as well as his hit television series "Master of None." Ansari both writes and stars in this show that discusses the struggle of being an Indian actor in New York City as well as navigating young adulthood. Rotten Tomatoes gave the show a 100 percent and the New York Times called the show the "the year's best comedy straight out of the gate." Ansari also published his first book "Modern Romance: An Investigation" in June 2015.
PART 2: POLITICIANS

German Chancellor Angela Merkel: Serving as chancellor since 2005, Merkel "led from behind" and her political style did not include charisma or flair. But during 2015, Merkel faced great European challenges: Putin's aggressive foreign policy in Ukraine, Greek bankruptcy, migrant and refugee crisis and the Paris attacks. With each challenge, Merkel took the lead in the European Union and attempted to fix the continent's problems. Germany bailed Greece out on their strict terms; Germany welcomed hundreds of thousands of refugees; Germany deployed troops to combat ISIS. Merkel strove to portray a new Germany that focused on values such as "humanity, generosity and tolerance to demonstrate how Germany's great strength could be used to save, rather than destroy," according to Time Magazine.

Russian President Vladimir Putin: Continuing his aggressive foreign policy plan in 2015, Putin tried to stir separatist beliefs in Ukraine and the Crimea until a February deal between France, Germany, Ukraine and Russia. However, after the Russian plane crash over the Sinai Peninsula, Putin committed troops to fighting ISIS alongside other European powers. In 2015, Putin has shown the world that a free and democratic Russia may only be a memory.

Iranian President Hassan Rouhani: This Iranian moderate has opened the Islamic Republic of Iran up to the world and has ushered in a new period of normalized relations with the West. After the radically conservative policies and anti-west sentiments of his predecessor President Mahmoud Ahmadinejad, this is a real achievement.
Rouhani accomplished this with the Iranian Nuclear Deal in which Iran promised to destroy 98 percent of its enriched uranium, dismantle 75 percent of the centrifuges, close the nuclear reactor and open up nuclear facilities to inspection. In return, several western nations have agreed to lift sanctions, which will allow the country to begin to improve their economy. Rouhani normalized relations with the Great Satan, which (at least in my book) is a major win.

Speaker of the House Paul Ryan: After John Boehner suddenly announced he was stepping down from the position of Speaker of the House in October 2015, Congressman and Chair of the Ways and Means committee Paul Ryan became the frontrunner for this position (House Majority Leader Kevin McCarthy originally looked like he would serve in this position but after a few untimely comments about Hillary Clinton he pulled out of the race). However, Ryan had to defeat one unruly faction of the Republican Party before accepting the position, and he did. Ryan tamed the Freedom Caucus and forced them to accept his terms so that he did not suffer from the same inter-party quarrelling that his predecessor had. Ryan proved he had the chops to take over one of the toughest positions in politics.

President Barack Obama: President Obama had a very busy year. In January, Obama announced his plan for free community college. In June, the Supreme Court saved Obamacare in a six to three vote. In July, Obama alongside Secretary of State John Kerry announced a comprehensive nuclear deal in Iran that proposed a reduction of sanctions as long as Iran does not produce a nuclear weapon. Obama and Kerry also fully reestablished diplomatic relations with Cuba, which ended a 54 year period of hostility between the two nations. And more recently, Obama emerged as an international leader on climate change as the global climate change pact was agreed upon following the COP21 summit. President Obama secured his legacy this year as he accomplished many of his second term goals.

Cuban President Raul Castro: Since 1961 when Cuba became close allies with the Union of Soviet Socialist Republics, the United States and Cuba both dissolved their embassies and did not have strong diplomatic relations. Remember the Cuban missile crisis? However, as of July 20, 2015, Cuba and the United States officially resumed diplomatic relations with the aid of Pope Francis, and embassies were reinstated in both Washington D.C. and Havana. These new relations have allowed more foreign investment into the once-isolated Cuba and this is all thanks to the work of Castro and Obama.

Donald Trump: Donald Trump revolutionized politics. He turned what was once a respectable debate amongst qualified policy experts into a circus. He shocked the world with offensive comments about Mexicans, Syrian refugees and anyone else who got in his way. The strangest thing of all is that this bombastic carnival barker has gained the attention of the whole world and leads in most every Republican poll.[/expand]
[expand title="


By Erin Thomas" tag="div"]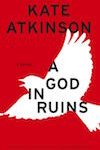 A God in Ruins by Kate Atkinson
From the author of "Life After Life," "A God in Ruins" takes us on a journey through Teddy's eyes – Ursula Todd's (the protagonist of "Life") younger brother – as he ventures through his life as a poet, a RAF bomber pilot, a husband and a father, and faces very real challenges both on and off the battlegrounds of World War I. While "Ruins" is a companion to "Life," you need not read one to appreciate the other. "Ruins" is a chilling and enthralling companion that will strike you to your very core that will leave you wondering how we are all gods in ruin. Available for purchase on Amazon and Kindle.
---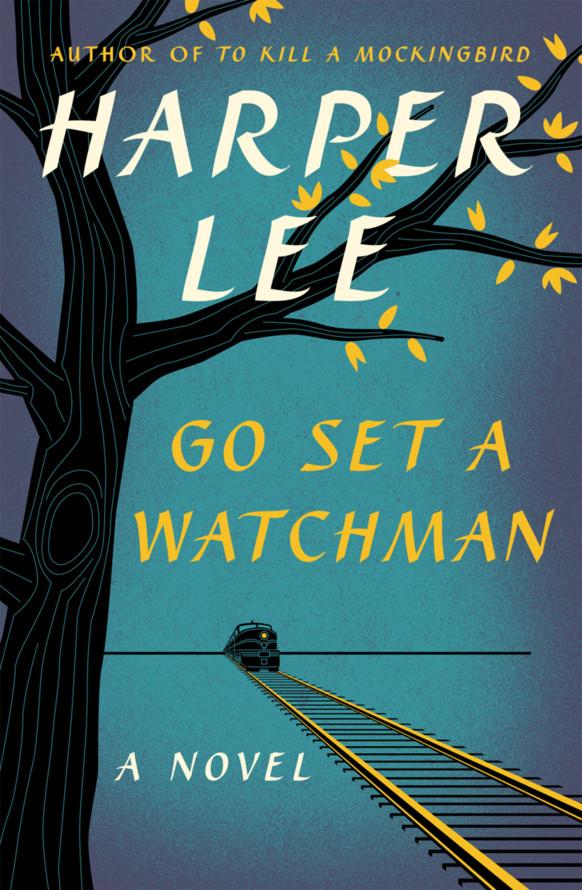 Go Set A Watchman by Harper Lee
"Go Set a Watchman," set two decades after Pulitzer Prize-winning novel "To Kill A Mockingbird," features twenty-six-year-old Jean Louis "Scout" Finch who returns to Maycomb, Alabama from her new home in New York City to visit her father, Atticus. Set during the civil rights transformation taking place in the South, Scout faces a conflict in her own personal values, and must, like the South, transition from the past. "Go Set A Watchman" acts as the bittersweet companion to "To Kill A Mockingbird," and continues to break down barriers that seek to divide us. Available for purchase on Amazon and Kindle.
---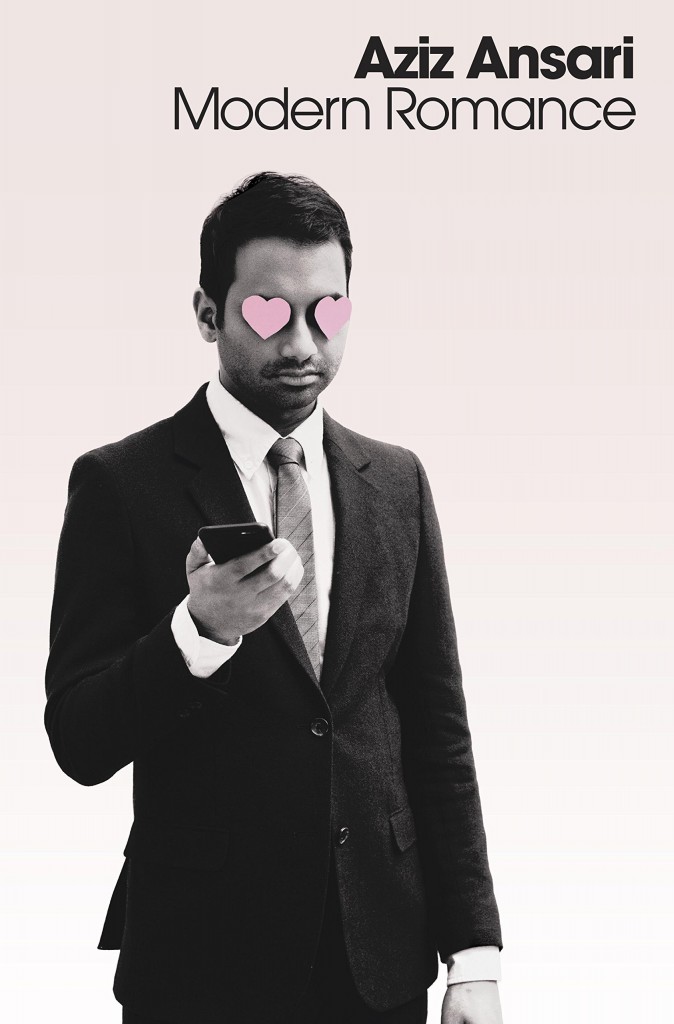 Modern Romance by Aziz Ansari
Now a New York Times bestseller, "Modern Romance" is a hilariously thoughtful exploration of the triumphs and trials of modern romance. Actor and comedian Aziz Ansari not only brilliantly expresses the worries and anxieties of Millennials and young people across the globe, but also provides with concrete answers and results taken from numerous experiments and interviews. Ansari openly assures young readers that although the path to love is far different from how it was fifty years ago, romance is nonetheless still attainable. Available for purchase on Amazon and Kindle. (I would highly recommend that you buy the AudioBook in addition to a print or electronic version. Ansari's vocal mannerisms add a humorous tone that the book simply cannot exist without. Available for purchase on Audible.)
---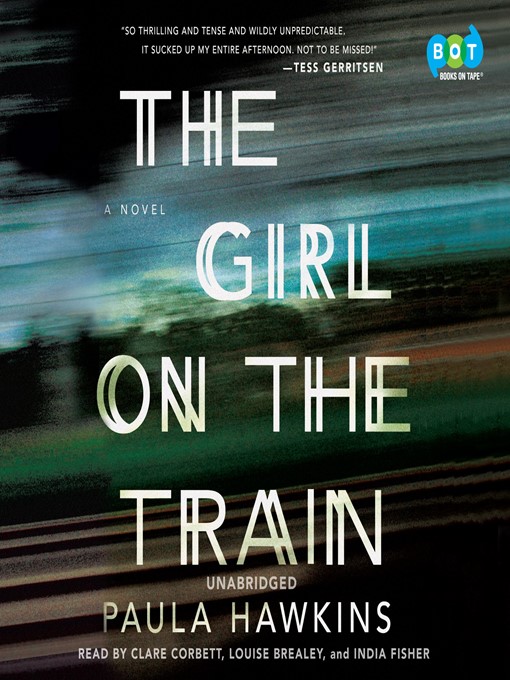 The Girl on The Train by Paula Hawkins 
Published on Jan. 13 by Riverhead Books, "The Girl on the Train" very quickly climbed its way to the bestseller list. Set in modern-day America, "The Girl on the Train" centers around the life of Rachel, whose life is built around consistency. She takes the same commuter train every morning, sees the same landscape and watches the same couple eating breakfast. But when Rachel sees something rather shocking, everything in her life changes. "The Girl on the Train" will leave you with an entirely new way to look at people's lives. Available for purchase on Amazon and Kindle.[/expand]
[expand title="


By Emily Fuller" tag="div"][/expand]