Reproductions provided by Meadows Museum, Kimbell Art Museum, Dallas Museum of Art. 
THE SOL OF SPAIN
Meadows Museum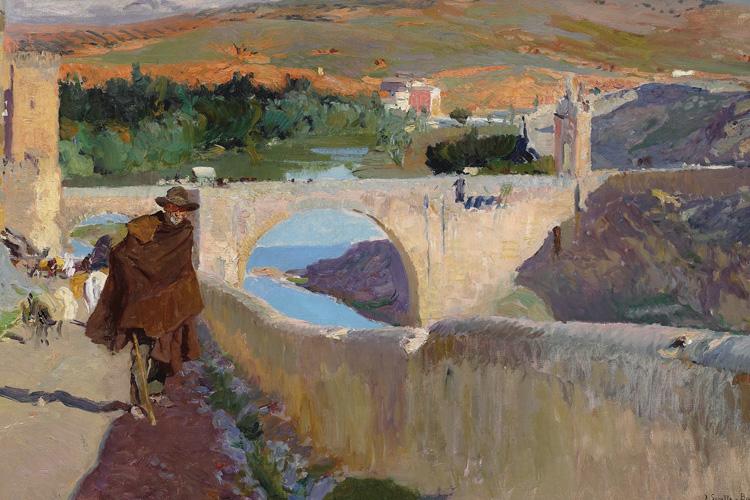 Before Picasso, the Luminist/Impressionist Joaquin Sorolla y Batista was the most internationally known Spanish artist. After excellent reception at the 1901 Exposition Universelle in Paris, Sorolla's works were in high demand from American and European collectors. He was inducted into the Hispanic Society of America in 1908 and became close to many of American Impressionists like John Singer Sargent and William Merritt Chase. His beach scenes, which occasionally portrayed nude people, and other en plein aire works, which lean more toward studies of light and figures with expressive brushstrokes, are his most popular works. The Meadows owns three works by the master: 'The Blind Man of Toledo,' shown to the left, 'Valencia Beach' and 'Farm-House, Alcira.'
MARBLE IN THE MINES
Kimbell Art Museum
In 1945, this bust languished at the bottom of a salt mine in Altaussee, Germany, along with Michelangelo's 'Bruges Madonna,' van Eyck's 'Ghent Altarpiece' and two pieces by Vermeer: 'The Astronomer' and 'The Art of Painting.' This rare terracotta bust of Renaissance benefactor Isabella d'Este was attributed to Gian Cristoforo Romano and was originally painted. Put up for auction by a fleeing Jewish art collector, the sculpture was purchased in Switzerland in 1942 by Hitler's art curator, Hans Posse. It was repatriated to the Netherlands Art Property Foundation in 1946 and then sold to private collectors after being sent to the Munich Collecting Point as the 1,246th object recovered by the Monuments Men. The Kimbell acquired the sculpture in 2004.
DEEP IN THE HEART OF TEXAS
Dallas Museum of Art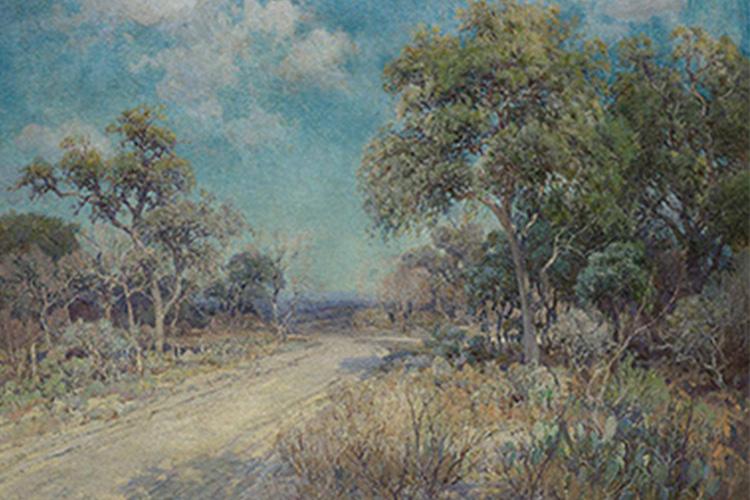 Julian Onderdonk's paintings decorated the White House during George W. Bush's presidency. One of the most well-known Texas artists, Onderdonk almost exclusively painted en plein aire, after instruction from the American Impressionist William Merritt Chase. Onderdonk took a uniquely Texas perspective by creating vibrant bluebonnet landscapes. However, the Dallas Museum of Art's latest masterpiece from the "Father of Texas painting" lacks his signature touch and rather depicts an isolated white road in the Texas Hill Country. 'Road to the Hill' c. 1918, was taken off of display over 60 years ago and was recently restored in August. Hockaday owns one of his largest bluebonnets paintings. It hangs in the Whittenberg Dining Hall.