Whether you're single or with your significant other this Valentine's Day, everyone can enjoy these treats!  
Ingredients: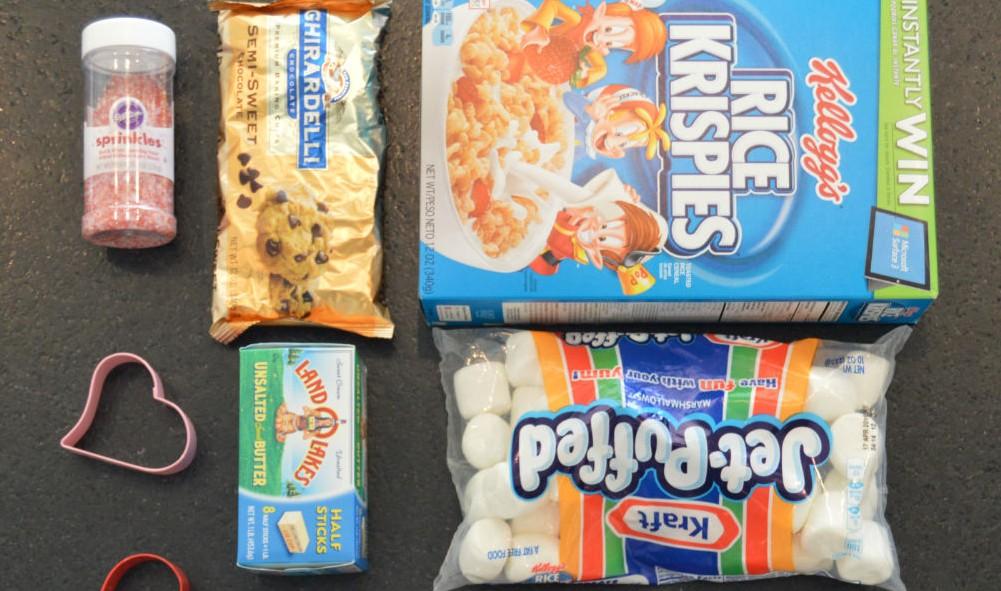 10 oz. bag of regular-sized marshmallows

3 tablespoons of butter

6 cups of Rice Krispies cereal

12 oz. of semi-sweet chocolate chips

red, pink and white sprinkles

heart-shaped cookie cutters (or you can use your bare hands)

wax paper

baking sheet or 9×13 inch pan
Steps:
1. Butter or place wax paper on a baking sheet or pan and set aside.
2. Place the Rice Krispies cereal in a bowl.
3. In a saucepan, melt the butter on a high simmer. Add all the marshmallows and stir until a melted, smooth consistency.

4. Mix the Rice Krispies cereal and the marshmallows together..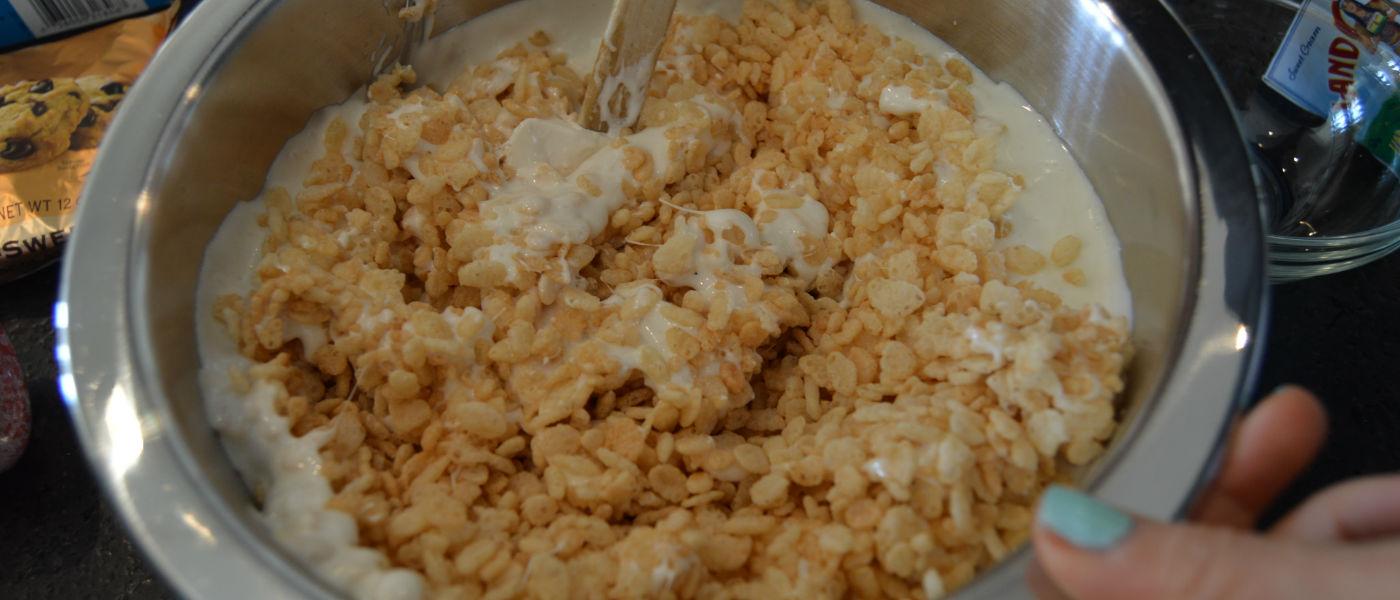 5. Press the mixture into a pan or onto a baking sheet then place aside to cool for about an hour. (put in fridge to cool faster)

6. Using heart-shaped cookie cutters or your hands, press the cutter into the cooled Rice Krispie treats and remove the treats onto a separate baking sheet lined with wax paper.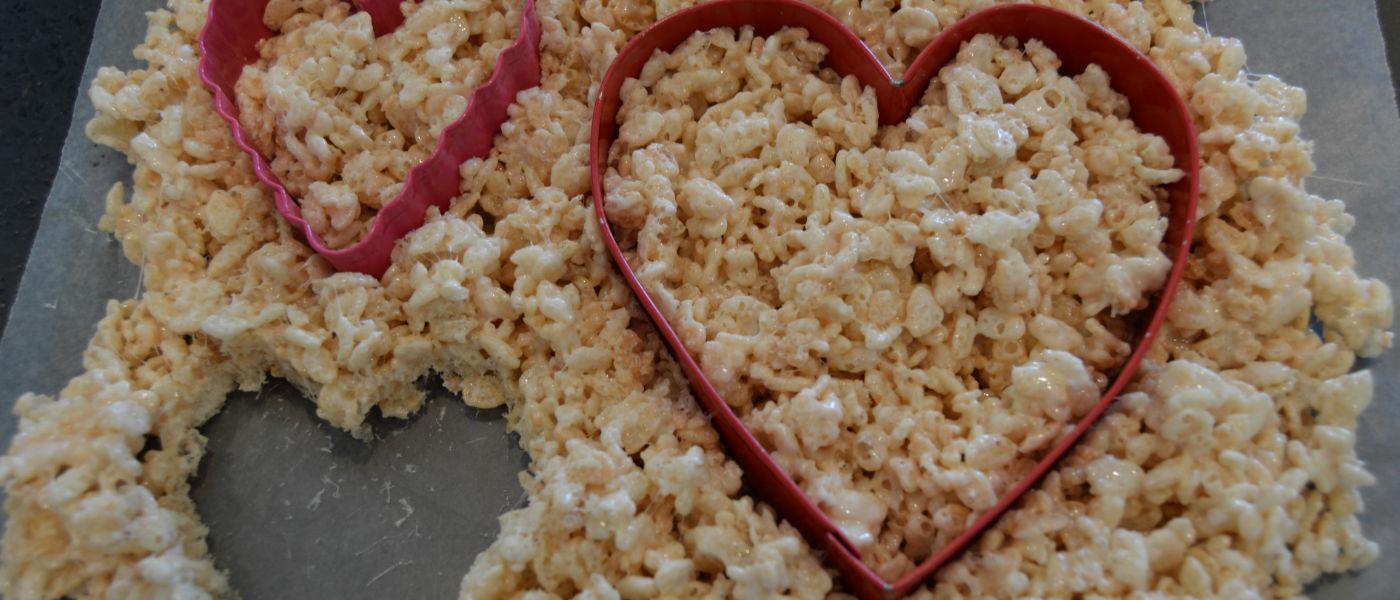 7. Melt the chocolate chips in a saucepan on medium heat and stir until the chocolate sauce is melted and smooth but not overheated.
8. Drizzle the chocolate sauce onto your Rice Krispie treats or dunk the Rice Krispie treats into the saucepan. While the chocolate is still warm, sprinkle Valentine's-themed sprinkles onto the chocolate.
9. Let the treats cool completely and the chocolate harden.
Enjoy!
Photos by Aurelia Han and Maria Harrison/The Fourcast.
---
– Aurelia Han – Staff Writer – Maria Harrison – Asst. Perspectives Editor