NEW IMPRESSIONS
Kimbell Art Museum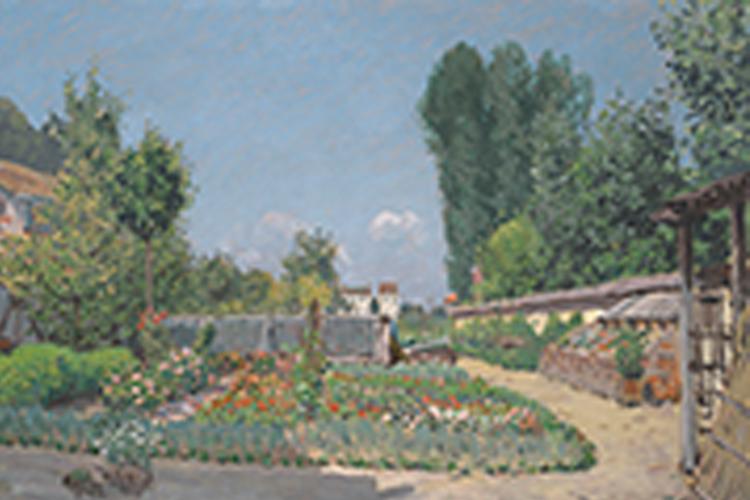 Alfred Sisley is not one of the more well-known Impressionists — at least to Americans. What I learned when I visited Europe, however, is that most of Sisley's true masterpieces are there. The Kimbell Art Museum in Fort Worth recently acquired Sisley's "The Kitchen Landscape," a classic Impressionistic landscape that was painted in 1872. Unlike many of the more somber works that fill the Kimbell's Impressionist collections, Sisley's bright chromatic painting transports the viewer to a lovely country garden bursting with color and vitality. It is a refreshing acquisition that adds depth to the small museum's already-impressive holdings.
DALLAS GOES DUTCH
Dallas Museum of Art
The Dallas Museum of Art exhibition of music in 17th century Dutch paintings only includes eight tiny paintings, but, its centerpiece is one of Johannes Vermeer's last works, "Young Woman Seated at a Virginal." Vermeer was one of the most technical painters of the Dutch Golden Age, using camera obscura, a technique that other painters perfected using a camera. Painting mostly in his own home in Delft, he only produced 36 identified works, making his work extremely valuable. For the first time since Vermeer's famous "Girl With the Pearl Earring" was loaned to the Kimbell in the winter of 1982-1983, Dallas art lovers will have the opportunity to see his work. The exhibition will be on display until Aug. 21, 2016.
UNTAMING THE WEST
Amon Carter Museum of American Art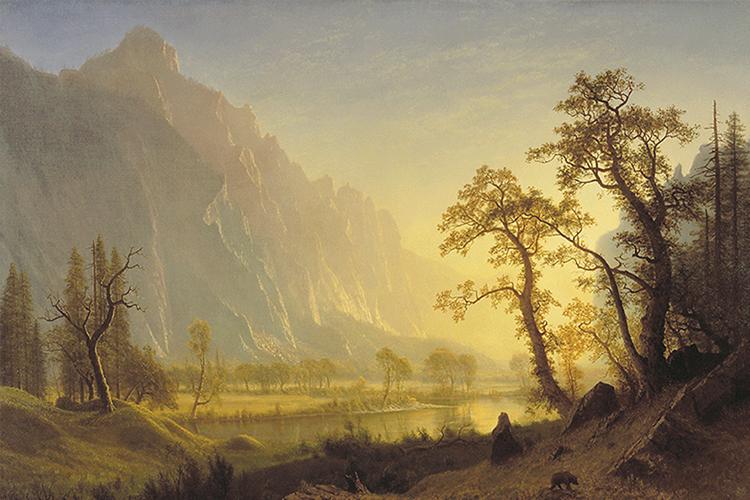 The Amon Carter Museum is one of Fort Worth's best-kept secrets. Many of its works highlight the scenic views of the American West. Originally, the Hudson River School movement only encompassed scenic landscapes of America in the East. Artists like Albert Bierstadt pioneered a second wave of Hudson River School artists who painted the expanded West and used Luminist techniques. Also influenced by the Dusseldorf School's paintings of Germany's landscapes, Bierstadt in particular became known for these massive paintings that swayed national sentiment in favor of westward expansion. The Carter's "Sunrise, Yosemite Valley," painted in 1875, evokes the American Romantic theme of nature's vast, untamed and massive power.
REPRODUCTIONS PROVIDED BY KIMBELL ART MUSEUM, AMON CARTER MUSEUM OF AMERICAN ART AND WIKIPEDIA