With the 88th Annual Academy Awards on Feb. 28, Fourcast's Arts & Entertainment Editor Kate Clement picked a list of her favorites for winning each category.
Best Picture
Predicted: "The Revenant" or "Spotlight"
My Pick: "Spotlight"
I was wary about seeing Spotlight due to the heavy emotional baggage attached to the topic of child abuse. However, I came away from it in a dazed awe. As a print journalist I admit some bias, but from the acting to the writing to the directing, the film gives powerful rationale as to why we still need print news.
The groundbreaking  journalism and dedication of the Boston Globe's Spotlight team is immortalized with moving performances from Michael Keaton and Mark Ruffalo. In a style like Robert Redford's "All the President's Men," the film masters the necessity for realism in the news industry combined with fast-paced drama necessary for a hit movie.
What makes Spotlight more fascinating is how it deals with the inner working of the news industry. In the midst of investigating the Catholic Church's cover-up, the team was forced to cover other events, like the 9/11 attacks, which were deemed more pressing by their editors and the nation.
Keaton's performance deserved a Best Actor nod; however, it's Ruffalo who steals the show. The ensemble cast powerfully communicates director Tom McCarthy's overall message and the writing flows in such a way that it makes a story centered around the power of the written words feel like an action thriller.
"The Revenant" might win, coming off of the Academy's adoration of Inarritu, but "Spotlight" brings up an issue central to our society that was overlooked, swept under the rug and was likely to be repeated until the heroes, a combination of crusading victims and honest newspaper men and women, shone a spotlight on a terrible epidemic.
Best Actor in a Leading Role
Predicted: Leonardo DiCaprio, "The Revenant"
My Picks: Leonardo DiCaprio, "The Revenant" or Matt Damon, "The Martian"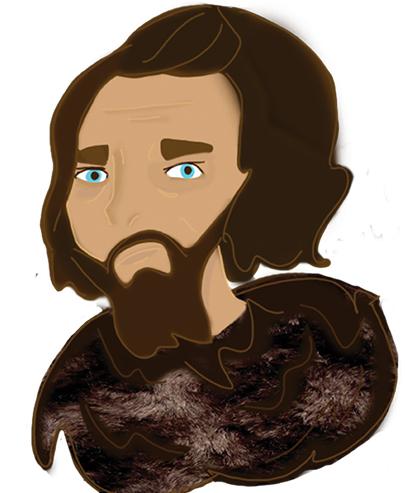 Feb. 28 will be the day that the meme finally dies. After five nominations, four of which were as Best Actor, Leonardo DiCaprio did everything in his power to secure his win: He slept in a horse carcass and ate raw bison liver.The majority of the film is silent and relies on DiCaprio's riveting performance as he fights the vindictive force of the American wilderness itself.
On the other hand, one-time Oscar winner Matt Damon charms his audience as Mark Watney, a Robinson Crusoe-like astronaut from the not-too-distant future. However, I was surprised when the Golden Globes labelled "The Martian" a comedy, as Damon contributed a dramatic and survivalist performance. We have seen the American government try and save Damon's life before in "Saving Private Ryan" and "Interstellar," but his work in "The Martian" represents more than just an excellent performance for the genre. He proved that science fiction can be recognized by the critics if the roles are written to facilitate truly remarkable acting.
Best Actor in a Supporting Role
Predicted: Sylvester Stallone, "Creed"
My Pick: Mark Ruffalo, "Spotlight"
Ruffalo is the soul of "Spotlight." Determined, idealistically jaded and initially believing in the good of humanity, Ruffalo's character Michael Rezendes becomes increasingly embittered about the coverup throughout the course of the film. In one of his most powerful monologues, an argument with Michael Keaton's Walter Robinson, he shouts that "they [the Catholic Church] knew and they let it happen. It could have been you, it could have been me, it could have been any of us. We gotta show the people that nobody can get away with it; Not a priest, or a cardinal or a freaking pope!"
Mark Ruffalo has the unique talent to melt into a character that makes me forget his past roles. Last year, he transformed into an easy-going, family-man boxer in "Foxcatcher." He later reprised his role as Bruce Banner (The Hulk) in the Avengers. "Spotlight"'s Rezendes departs from both of these roles and gives the narrative a singular hero to root for. He gives up everything for his job in order to get the story published. His performance conveys his manic, idealistic hope so powerfully that it embodies the reason why "Spotlight" was incredible. Ruffalo became the heart if the movie who we can all relate to, one that desperately wants to do the right thing and cannot figure out why our society conspires to hide the truth.
Best Actress in a Supporting Role
Predicted: Kate Winslet, "Steve Jobs" or Alicia Vikander, "The Danish Girl"
My Pick: Kate Winslet, "Steve Jobs"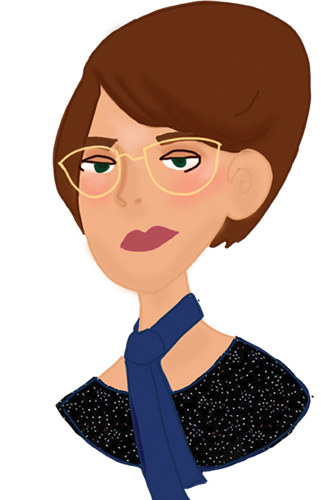 The race for Best Supporting Actress was rather weak this year. While there has been significant buzz around Rooney Mara and Alicia Vikander, Vikander just emerged as the second frontrunner after her Screen Actors Guild win. Rachel McAdams was excellent (as always) in "Spotlight," but was sometimes overshadowed by Keaton and Ruffalo. Vikander is the one bright spot in "The Danish Girl;" however, her work in "Ex Machina" was far more impressive.
However, Winslet plays opposite to Michael Fassbender and gives a performance just as convincing, sometimes dominating Fassbender in her role as Joanna Hoffman, Apple's head of marketing. Cold and calculating behind large glasses, Winslet brings balance to Fassbender's slightly manic Jobs. Neither can survive without the other, her broad view and strategy counterbalancing his vision and drive.
Best Actress in a Leading Role
Predicted: Brie Larson, "Room" or Cate Blanchett, "Carol"
My Pick: Brie Larson, "Room"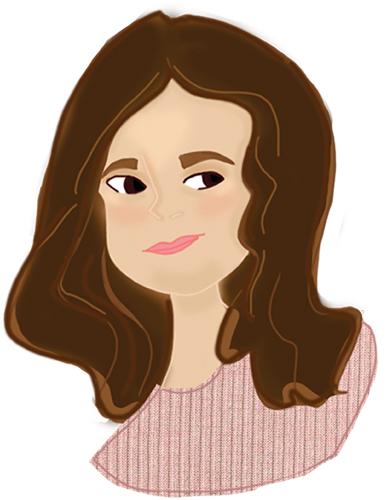 Even the previews of Room bring me to tears. Larson has grown up a lot since the mainstream public last saw her as Jonah Hill's love interest in "21 Jump Street." Like several of the recognized films this year, her thoroughly convincing performance recognizes crimes plaguing our nation.
To address the buzz generated by critics around Cate Blanchett in "Carol," her performance was far less of a reach for the accomplished actress. Called "bland" by some critics, Blanchett might have won in a dry year; however, she plays too many roles that exemplify that word. I might be picky, but the monotonous pace of the films that she often stars in, particularly "Carol," do not lend themselves to her true ability.
Larson, however, is Joy, a kidnapped woman who perseveres and creates a world for her son in the Room. Her maternal qualities transcend the screen and she forms a powerful rapport with her 9-year-old co-star Jason Trembley that truly convinces me of her desperation for escape, her love for her son and the power of hope.