The New Year Brings New Teachers
As the second semester begins, many students transition into their new semester courses, some meeting teachers for the first time. This year, however, as Upper School science teachers Dr. Katie Croft and Brandi Finazzo and Upper School English teacher Jennifer McEachern depart for 
maternity leave, four substitutes take their place.
Holly Gardner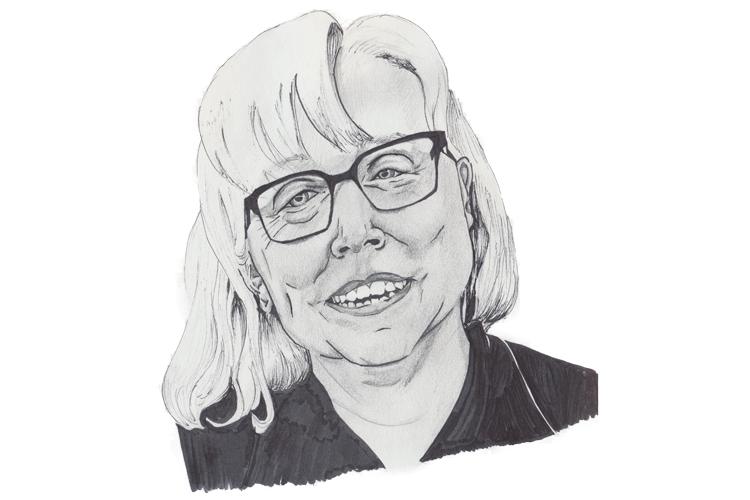 Started: Jan. 5
Departs: April 8
Teaches: English I and II
Though she is on her 15th year teaching at Ursuline, Holly Gardner, subbing for Mrs. McEachern in the English Department, swears she is "team Daisy." When she's not teaching, Gardner is working with refugees, teaching ESL to new arrivals at the Catholic Charities of Dallas, a large industry that brings in and invites refugees from all over the world. This is not just a hobby that Gardner enjoys –Gardner has fostered six children that are all refugees. "Being a substitute teacher means there's no meetings and little paperwork, just students and the classroom," Gardner said. "That's why I love it so much." As a teacher, Gardner believes that she is passionate about what she teaches: literature. She likes to be spontaneous, and she "likes to go with inspiration, no matter what the lesson plan is."
Stefan Rinaldi
Started: Jan. 19
Departs: May 26
Teaches: AP Biology
Calling all fantasy sports fans: you've got a friend in Rinaldi, who is teaching AP Biology in place of Dr. Katie Croft and Brandi Finazzo. Growing up in San Jose, California and spending his high school years there, Rinaldi also is a San Francisco 49ers fan, enjoys fitness and hikes and listens to Kid Cudi. Currently, Rinaldi is at Southern Methodist University pursuing a doctorate degree in molecular and cellular biology, which he began after completing his undergraduate at Gonzaga University in Washington. Having mentored Hockaday students at labs at SMU, Rinaldi described them as "some of the most hard working students [he's] ever met" and said that he is looking forward to teaching here. Even though he described himself as a "slightly tough" teacher, he said he is also "motivating, energetic and reliable."
Princy Sebastian
Starts: Early March
Departs: May 26
Will Teach: Comparative Vertebrate Anatomy
Would you enjoy watching "House" while crocheting, with soft classical music trickling in the background? You're not alone – Princy Sebastian would enjoy this mashup of all of her favorites, too. Sebastian was born in India, but moved to the United States for high school and college. She completed her undergraduate at the University of Texas at Austin, and continued her schooling at the University of North Texas, where she received a master's degree in biological sciences. In her free time, Sebastian plays tennis, listens to classical music and enjoys cooking. At Hockaday, Sebastian will be teaching all sections of anatomy in place of Brandi Finazzo, and she says she is excited to teach students who are "truly interested in learning."
Dr. Haley Speed
Started: Jan. 19
Departs: May 26
Teaches: Neuroscience
Born and raised in Lost Gap, Mississippi, a town so small there's no Wikipedia page about it, Dr. Haley Speed says that she was "essentially raised on a farm." She attended high school in Mississippi, deeming herself a "band geek" who is able to play the guitar, piano, clarinet and flute. When she's not "doing science," she is painting, drawing or playing music, if not listening to it. When it comes to musical artists, Speed says her favorite band is Led Zeppelin, and it has been since she was 14 years old. And her music preference? "The louder the better," she said. Speed drives her classes with "discussions and stories," and is especially intrigued and excited to hear the thoughts and interests Hockaday students will bring to the table in Neuroscience while she substitutes for Dr. Katie Croft.
---
Cheryl Hao – Asst. Castoff Editor