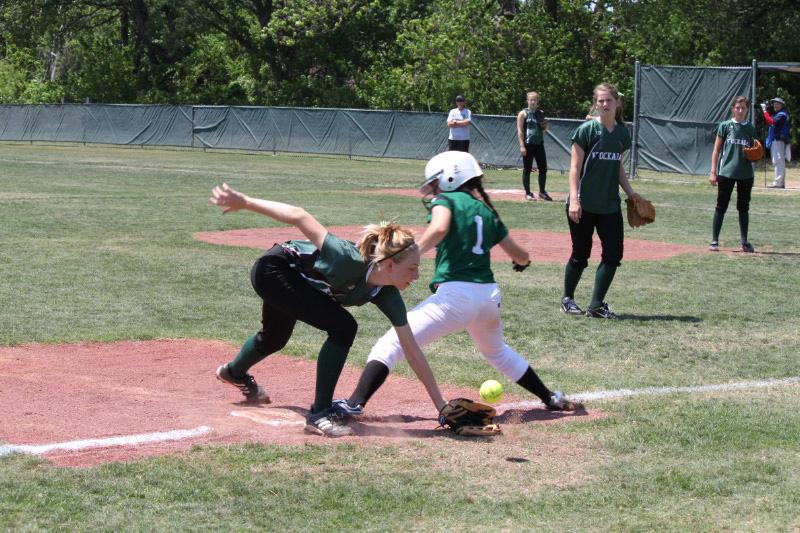 The varsity softball team lined up in the dugout at Hockaday's lower fields on April 26, anxiously awaiting the umpire's decision to start the game. For junior Jessie, shortstop of the softball team, tensions were running high. "It was our last game, our last chance for a victory," recalls Jessie.
It was a tough season for the team. After losing all 13 games, they were desperate for a win. "We knew we could do it, but for some reason it just wasn't happening," Jessie says.
But, on April 26, "things just started clicking," says Coach Mitchell Clark. "Suddenly the team was hitting and scoring, and the defense had a solid showing." The team battled through seven innings to emerge victorious, beating Legacy Christian with a final score of 18 – 7.
One spectator, junior Ellen, describes the atmosphere as "electric. Everyone was up on their feet, screaming and cheering. We were all just so happy to see the softball team finally get a win after having worked so hard all season."
The team hopes that this newfound success will last through next season.
Coach Clark seems confident. "With the returning players and prospects coming up, the team hopes to continue the upward momentum from the end of this season going into next year," says Clark.
Even if the team is not as successful next year, Jessie says that it will not bring the team's spirits down.
"All that matters to us is that we have fun. And we do! The team has really great chemistry," says Jessie.
Coach Clark agrees, "softball, like any other sport, is all about relating to each other and enjoying the season."
—Catherine