Miss STEM: A Weekend at Harvard MIT Math Tournament
Nine hundred students. Two hundred and ninety minutes. Seventy-six math problems. Eight Hockaday girls.
This weekend, a team of me and seven other Hockaday girls competed at the Harvard-MIT Math Tournament in Cambridge, Massachusetts. This competition, one of the biggest in the nation, brings together mathletes from all over the United States and all over the world.
The team, accompanied by Upper School math teacher Jessica Chu, consisted of: seniors Jasmine Jin, Lydia Li and Vivian Zhou; juniors Wendy Ho and Elizabeth Zhou; and sophomores Effie Guo, Elizabeth Guo and Lin Lin Lee. We left on Friday, Feb. 19 at 10:20 am and returned Sunday, Feb. 21 at 8:25 pm.
Here is a recounting of our experiences at the competition in a journal-style format from all the students on the trip.
Friday
12:12 pm
Effie Guo: Hello! We are on the plane right now, and I'm super bored (it's only been 20 minutes since we sat down). Super excited for the competition! Hope all goes well 🙂
4:12 pm (ET)
Lin Lin Lee: Hi! Before we landed on the plane the flight attendant gave a shoutout to us and St. Mark's over the PA for coming to the math competition and at the end she told everyone that we'd beat the boys and they'd just have to go home 🙂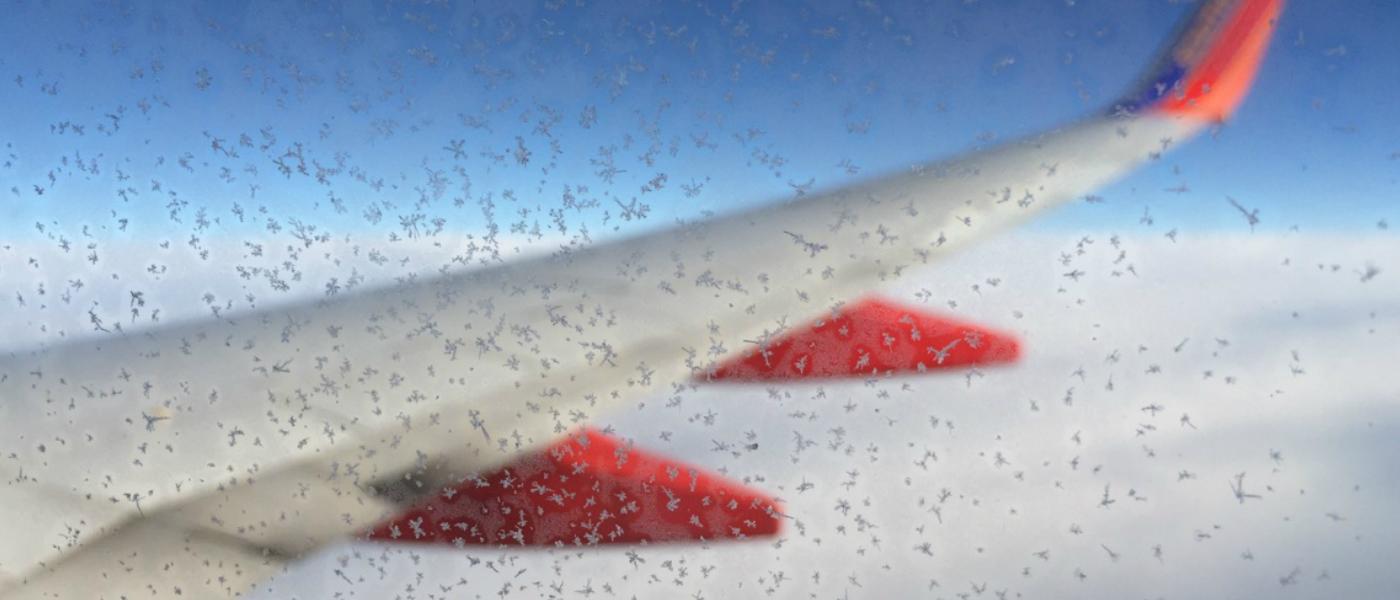 6:51 pm
Lin Lin Lee: We just came out from our hotel (we're staying on the 21st floor!) to eat and it's so cold here. We went to this place called Clover and it's a really healthy place (too healthy, except for the fries) and then we met up with Mary Zhong, who graduated last year and is now a freshman at MIT, and got ice cream!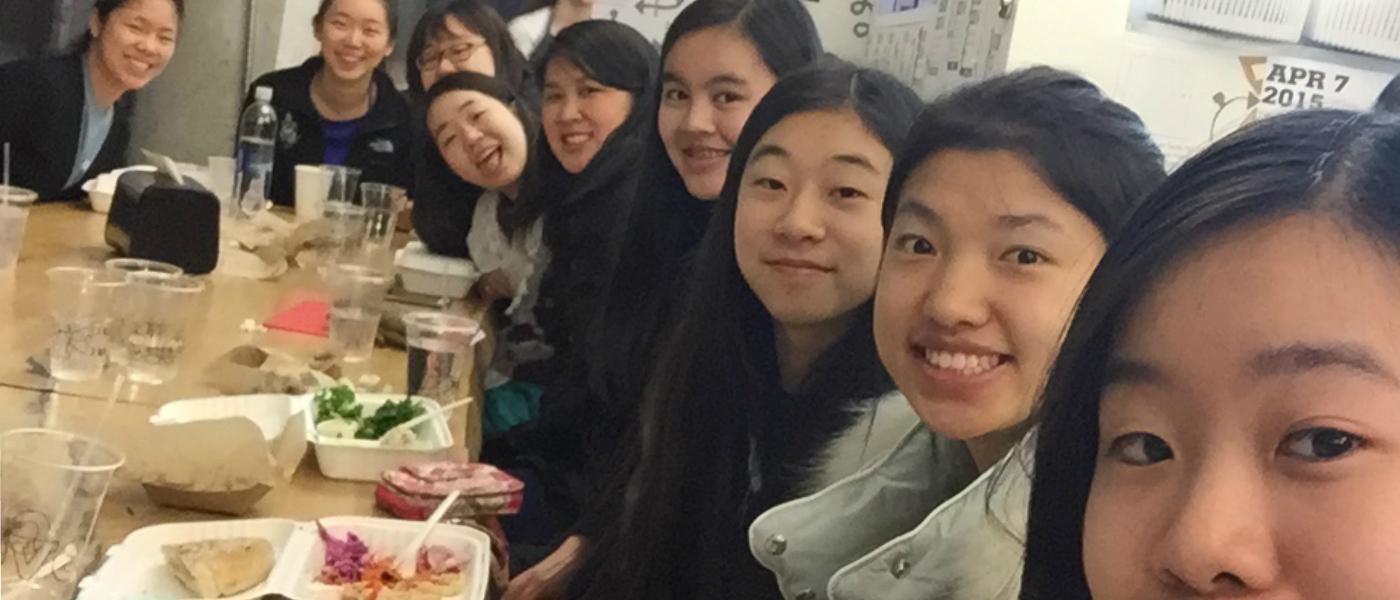 10:12 pm
Elizabeth Guo: Hello again! We are back in the hotel now and going to bed soon; we'll be waking up bright and early tomorrow morning for the competition!
Saturday:
Competition day!
8:07 am
Vivian Zhou: We just ate breakfast – donuts and bagels from Ms. Chu! First thing in the morning, and we're already running a little bit late (heh) but I think Ms. Chu expected this from us. Today is competition day at Harvard, and I'm really excited! We have a full day of math – 3 individual rounds, 1 team, and 1 guts. I'll be happy if I can average a positive score. I'm most pumped for Guts though, which is going to be super intense. I feel like I'm gonna be that one team member who's yelling and being super anxious the entire time, but it'll be a good memory. Boston weather is nice – not too cold, but definitely a change from Dallas. Since we'll be walking around all day in this weather, I'm going to enjoy it while I can.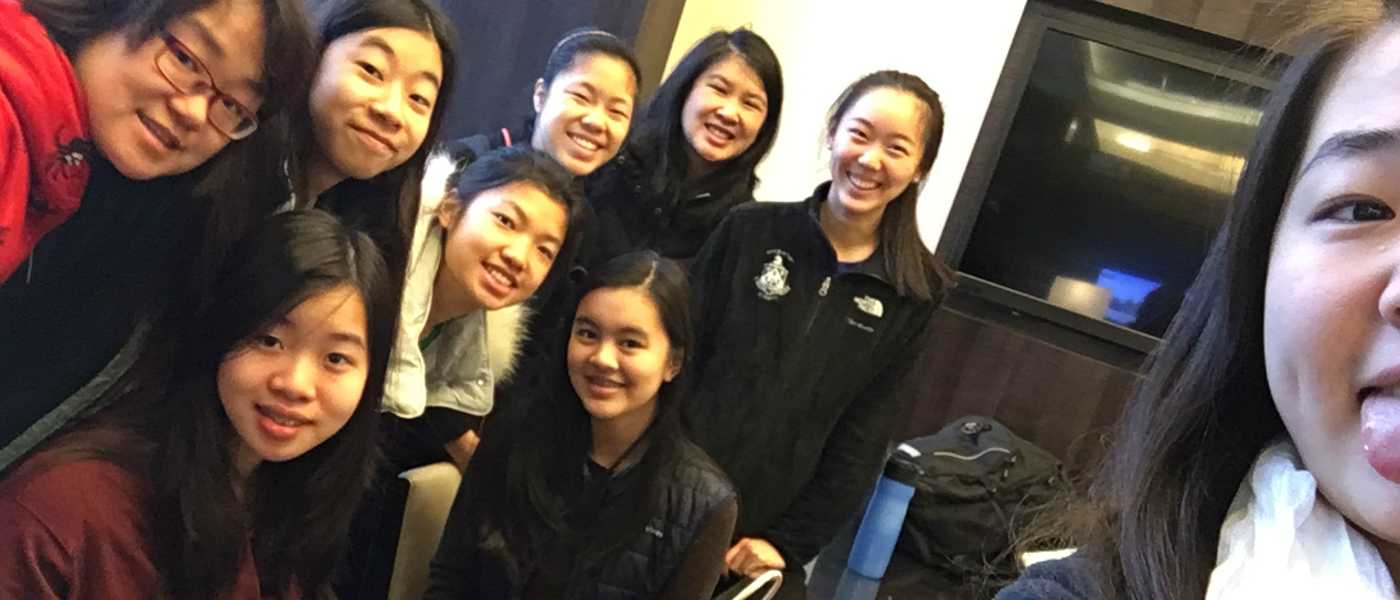 9:00 am – 1:30 pm: Individual and Team Rounds
Elizabeth Guo: First, the tournament included three individual tests: Algebra, Geometry and Combinatorics. Each individual test contained 10 problems and lasted for 50 minutes. These questions were very challenging! Their difficulty levels ranged up to Olympiad level.
Afterwards, all members of the team worked together in a 60-minute, 10-problem proof-based test.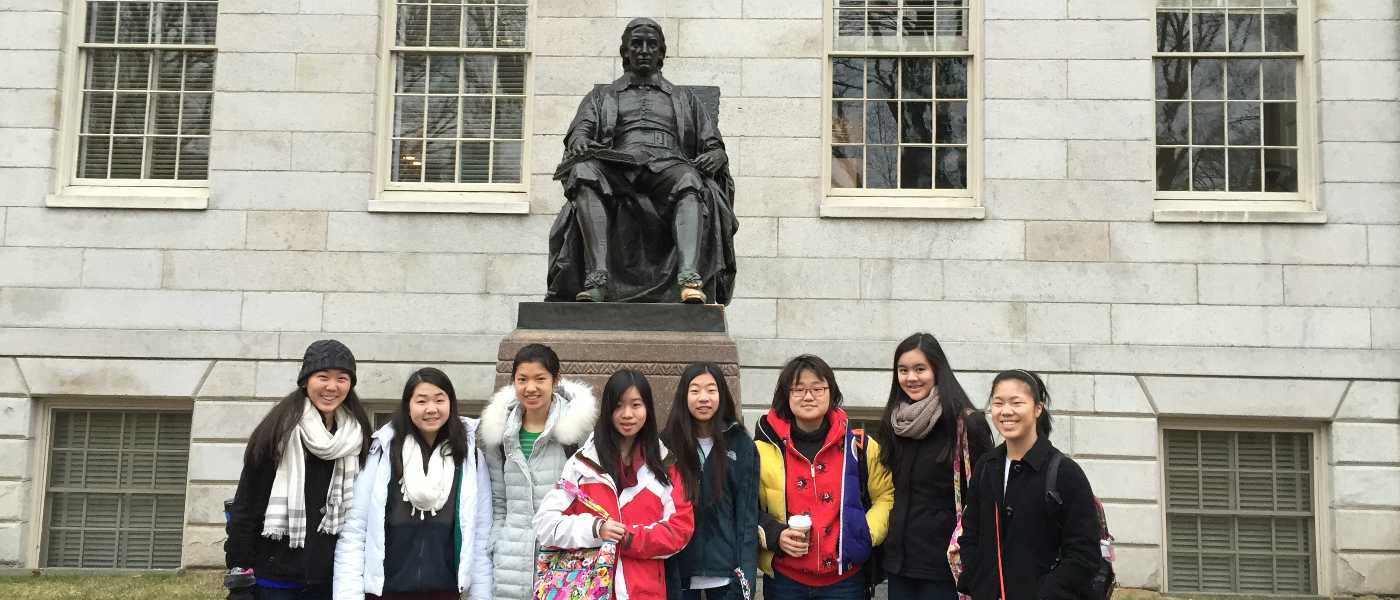 2:33 pm
Ms. Chu: The students just finished 4 hours of competition math and we are finishing lunch at Panera. I'm so proud of the Hockaday team for trying hard on all the problems and working well together during the team competition. I'm amazed that they still have so much energy and I'm looking forward to going to our next event, the guts round.
2:45: The Guts Round
Elizabeth Guo: Lastly, the infamous Guts Round—an 80-minute team event with 36 short-answer questions of varying subject and point value. At the starting signal, each team sent one runner who ran over to the front of the room to grab the first set of problems. The team worked together on this set, and upon completion, the runner ran back to turn in this set and retrieve the next set of problems. Grading was immediate; all of the scores were updated real time on a big scoreboard at the front of the room.  
5:23 pm: Waiting for awards ceremony to start
Lydia Li and Elizabeth Zhou: I am exhausted. People are playing 2048 now and shouting up and down. There was an "Integration Bee." We shall include a picture of one of the problems.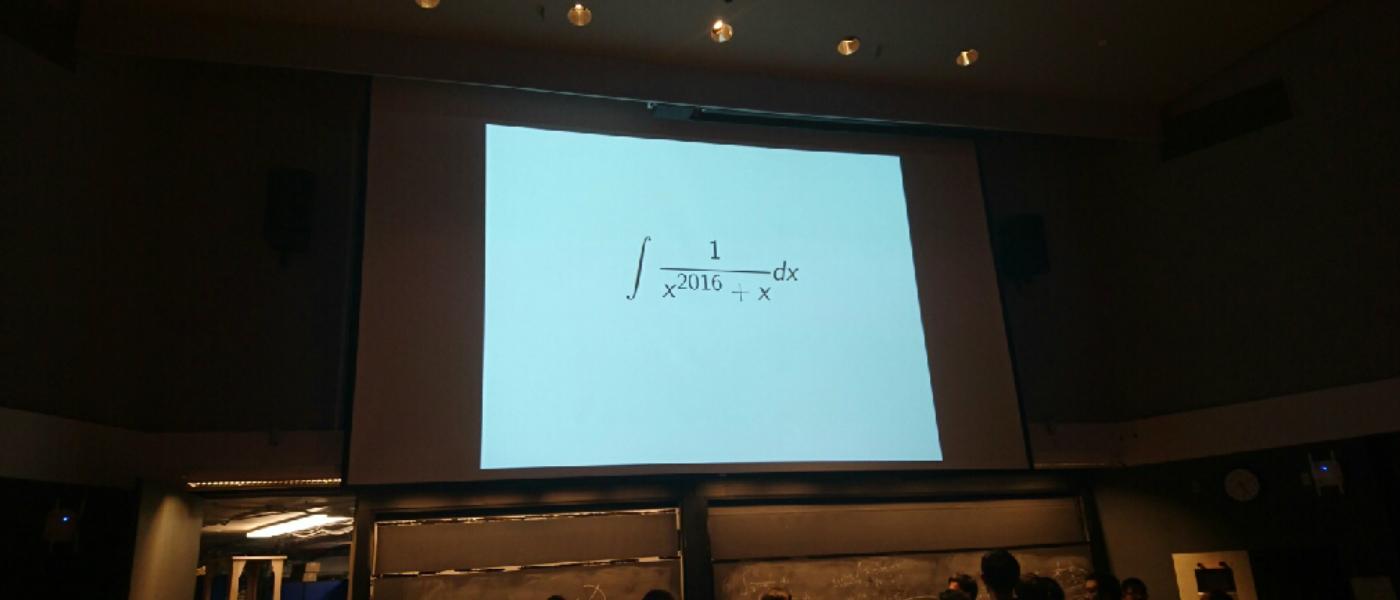 Jasmine Jin: I was super impressed by how fast they did those hard problems, and there are some that I still don't know how to solve :')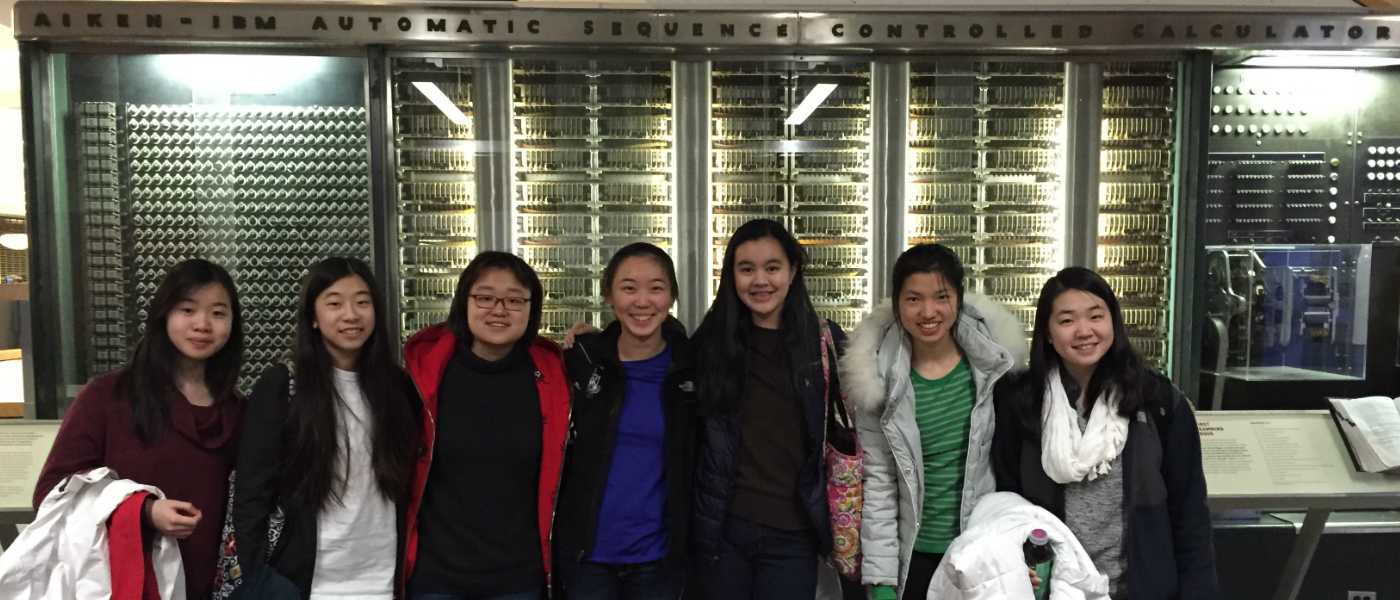 10:35 pm
Jasmine Jin: We are all just chilling in our rooms right now after a long and mathy day. Although the problems were really challenging (I am also just hoping for a score slightly above 0), I had a great experience and lots of fun with the team during Guts round. 
After the awards ceremony, we rewarded ourselves with dinner at a Korean restaurant with alumnae Mary Zhong '15 and Sarah Zhou '15. Tomorrow morning we will have brunch at Flour.
Sunday
10:52 am
Wendy Ho: It's the day after the math tournament and we're just chilling on the MIT campus. Elizabeth Zhou was very excited to eat at this place called Flour. They have very nice sandwiches and desserts! Not excited for all the homework I have to do tonight but this weekend was fun.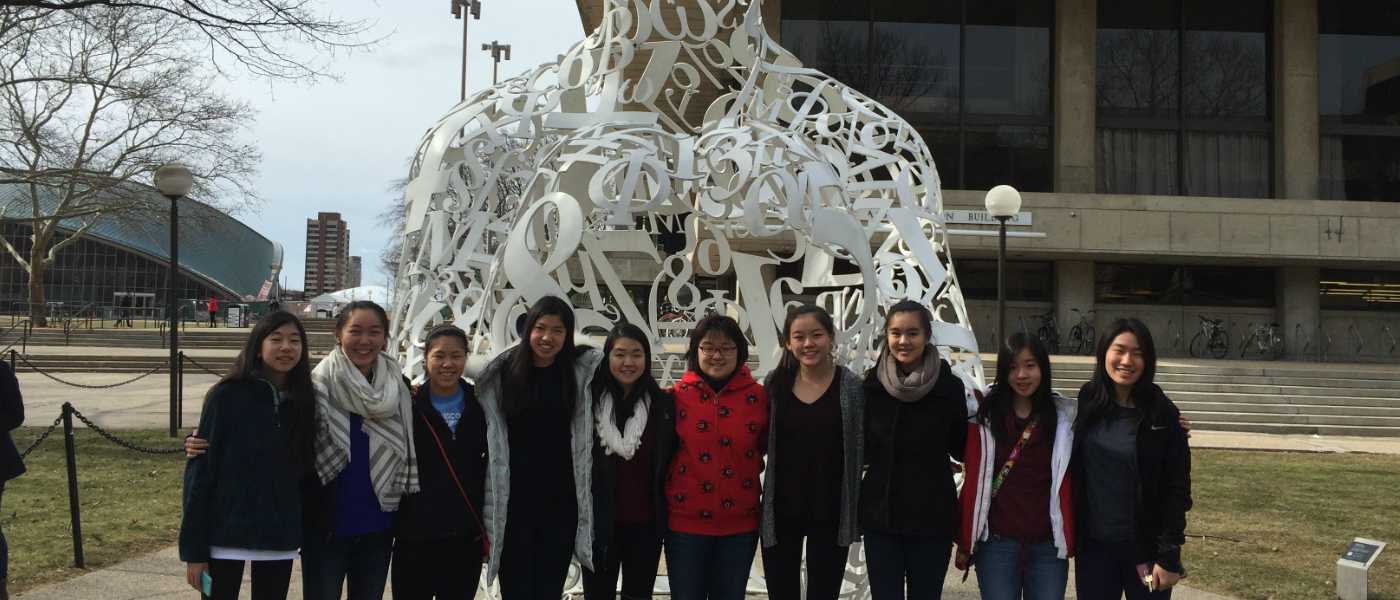 4:57 pm
Elizabeth Guo: We are now on the plane, about to take off! After eating brunch at Flour (I had a applewood bacon sandwich and iced green tea, yum!) we got to have some downtime in the hotel where we worked on homework, watched TV, etc. Overall, this year's HMMT trip was an incredible one; from riding the subway to working on complicated math proofs to watching a Harry Potter movie late last night, I know that this was an experience I won't forget.