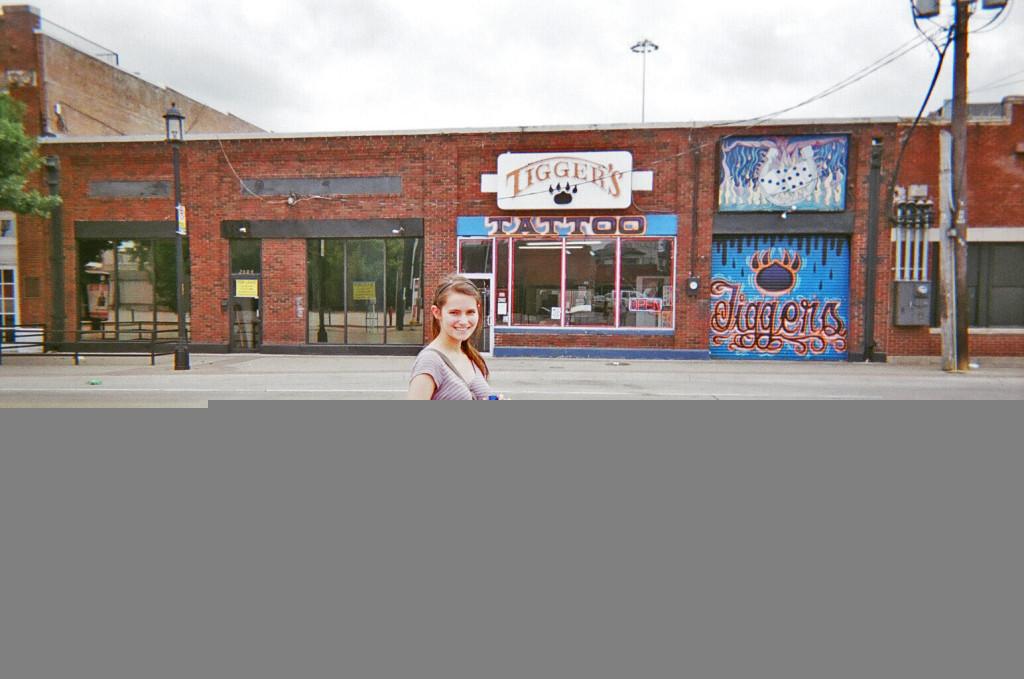 Senior projects, a 40 year-long tradition implemented by Fine Arts Chair Ed Long, close a Hockadaisy's high school career. It's their last project, their last presentation. Many take the opportunity to investigate a potential future career; others, including Meredith, Briana, Samantha and Emily dip into their artsy side.
Past senior projects have included everything ranging from working at Disney World to a helping out at a local bakery, and each year seniors only get more creative with their projects. With APs wrapping up and dresses being altered, it's time for seniors to leave behind their forest-green skits and get their first look of life out of Hockaday.
Meredith will work for Monster, a graphic design company in Deep Ellum, Briana will shadow a sixth grade music teacher at St. Phillip's School and Community Center, Samantha will shadow various artistic directors at Dallas Children's Theater and Emily will learn about the art of tattooing at Tigger's Tattoos.
"People always told me I'd be a good music teacher," Briana muses, "and I figured senior projects would be a good time to find out."
Many seniors take this occasion to explore different opportunities that exist in the "real world," searching for a passion they want to pursue. Some chose internships they might never actually practice, but the work experience applies to all future careers.
"Monster is a graphic design company so it does logos and brands," says Meredith, "and since I haven't been able to work with something like that at Hockaday, I'm really excited."
Emily will learn the behind-the-scenes process when applying a tattoo. "The owner said we will be seeing how the business is run, help with file work, see the sterilization, and maybe even draw designs."
A Hockaday alumna, Ann Wood runs a widely successful eBay luxury consignment business. Wood's Willow-Wear on eBay has been featured in BusinessWeek, Inc. Magazine, D CEO, and the Financial Times.
"I always need extra help in my business, and taking on senior projects is a great way to stay connected to, and give back to, Hockaday," says Wood.  "While it's fun to participate in alumnae activities, there is an element of Hockaday "now" that an alumna can't understand unless you work with current students."
The Alumnae Office also helps many students find an "internship," some with Hockaday alumnae, to get involved with.
"We work on learning the eBay consignment process:  from obtaining inventory from clients and researching items on eBay to photographing and listing the items and shipping them to buyers all around the world," Wood explains. "The girls are particularly good at the research."
Recently, senior projects were modified, cut down from five to three days.
"It was hard for businesses to just take on an intern for only one week so the amount of time was shortened," says Samantha.
"Senior projects are an integral part of senior year," Samantha says. "We all spent time thinking about what our senior projects would be and it's an awesome opportunity to dip our feet into what life will be like once we leave Hockaday."
"Hockaday girls all have the qualities that employers want:  they can think and write and they have a can-do attitude and strong work ethic," says Wood. "But, they are individuals, too, who make interesting choices."
All seniors unanimously agree that the projects not only teach a Hockadaisy's one last lesson but keep them interested in the final stretch of their high school careers.
"There couldn't be a better way to end senior year," Samantha says. "We get to go out with a bang."
– Sydney