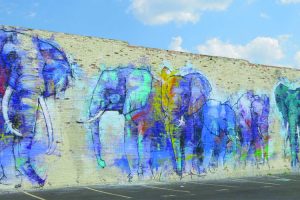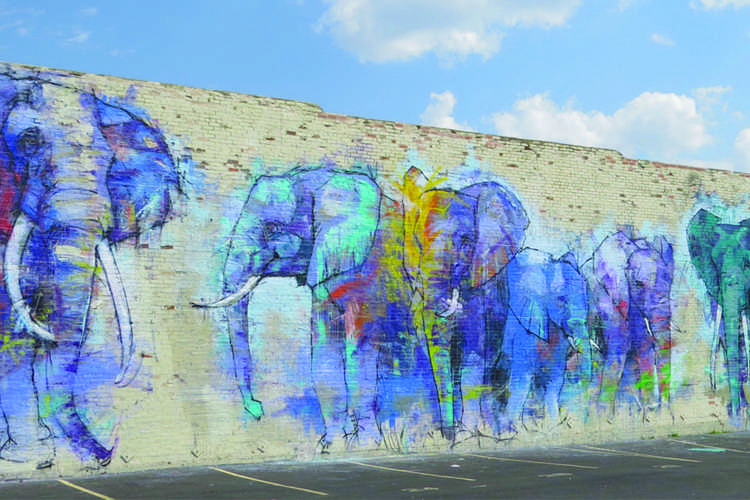 42 Murals Project
Deep Ellum, Dallas
In the heart of Deep Ellum, the 42 Murals Project seeks to breathe life into the walls of Dallas's historic arts district. Organized by businessman Scott Rohrman, the project features 42 permanent graffiti murals from North Texas and European artists and received over 225 submissions this year. Deep Ellum's edgy and eccentric history is demonstrated in the diversity of topics presented in the murals, like "Deep Ellumphants" to "Deep Texas Pride," which features a giant Texas flag. The area's unique music history and icons are also featured in the project, like Blind Lemon Jefferson, in Lisa Boorse's Riduzione and in Daniel Driensky's The Devil and Robert Johnson, a famous blues artist.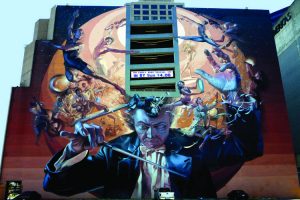 The Storm
2403 Flora St, Dallas?
Started in July 1996 and completed in May 1997, this 18,000-square-foot mural overlooks Dallas' (newer) Arts District. Spanning the wall next to a staircase at the Winspear Opera House, the mural is in plain sight, depicting 40 local artists trying to make it in the industry. "The Storm," by a Dallas-based mural and design firm, was a result of a competition in the Downtown Improvement District. The mural also portrays a musician, a nod to the Meyerson, one of the few arts buildings in the area at the time.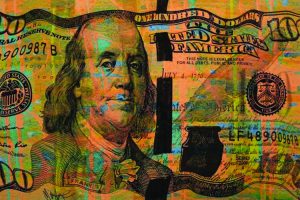 LABART
315 Cole Street, Dallas
A Los Angeles gallery, LABART started their first "branch" office last September on Cole Street in the Dallas Design District. However, this gallery is far from normal: LABART is dedicated to the preservation and exhibition of street art and graffiti from local and national artists. Exhibitions are scheduled to run throughout the summer and pieces from across the United States are on exhibition throughout the year. The gallery's mission statement is simple: "street art has never been given the place it deserves in art history."