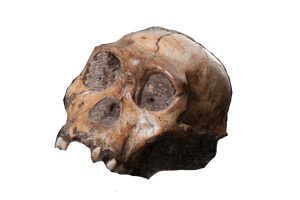 SEPTEMBER 29
On Sept. 29, anthropologist Lee Berger, whose groundbreaking scientific discovery graced the cover of National Geographic, spoke to Upper School students about the excavation of the Rising Star Cave in South Africa where his team found a new hominin species. Berger left a lasting impact on Hockaday through his presentation and the gift of a replica of the Homo naledi skull.
---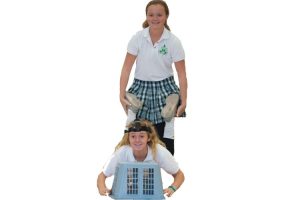 NOVEMBER 3
At the pep rally before the fall Southern Preparatory Conference on Nov. 3, Eugene McDermott Headmistress Liza Lee surprised the entire school when she entered Penson Gym sporting an inflatable cow costume. After briefly displaying her getup, Lee exited the gym and the festivities honoring SPC continued.
---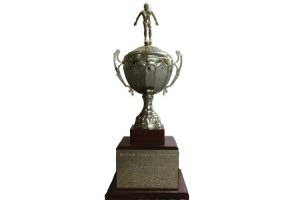 FEBRUARY 13
The swimming and diving team, lead by coaches Bobby Patten and Rachel Grabow, traveled to the Conroe ISD Natatorium in Feb. to compete in the Southern Preparatory Conference Winter Championships. Although only two divers competed, the team won first place at the competition.
---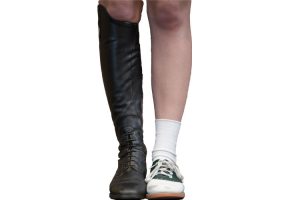 MARCH 12
For a March 12 exhibition at the annual Hockaday Parents' Association Benefit, students submitted photos of themselves wearing a saddle shoe and a shoe of their choice that represented who they are. Hockaday parent Donna Carlisle suggested this idea as a replacement for past years' class projects, which were often auctioned at the benefit. Over 600 photos were taken in front of the brick wall in the Lyda Hill Science Building.
---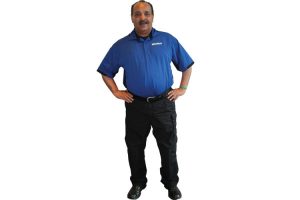 APRIL 1
When Kifleab "Kief" Tekle's retirement was announced on April 1, the Hockaday Class of 2005, created a GoFundMe page, spearheaded by Abby Hoak Morton, to raise money for a retirement gift. Students sent an influx of donations as well as kind messages. On his last day at Hockaday on April 15, supportive students and teachers bade him farewell, and he was given a check for over $180,000. This event made the local and national news.
---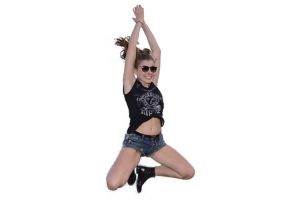 APRIL 7
Hockaday students involved in the arts loaded onto four buses on April 7, headed towards St. Mary's Hall in San Antonio for the annual ISAS festival. However, their arrival was delayed when one of the buses broke down. Since the orchestra was scheduled to perform directly upon arrival, orchestra members on the broken bus switched seats with students in other buses in order to arrive in time for their performance. Students stranded with the broken bus had to bear the heat and supposed rattlesnakes for several hours. They eventually were transported on a different bus and made it to ISAS by 2 p.m.
---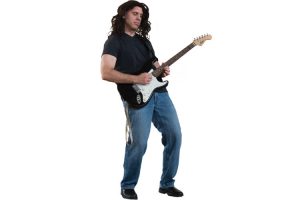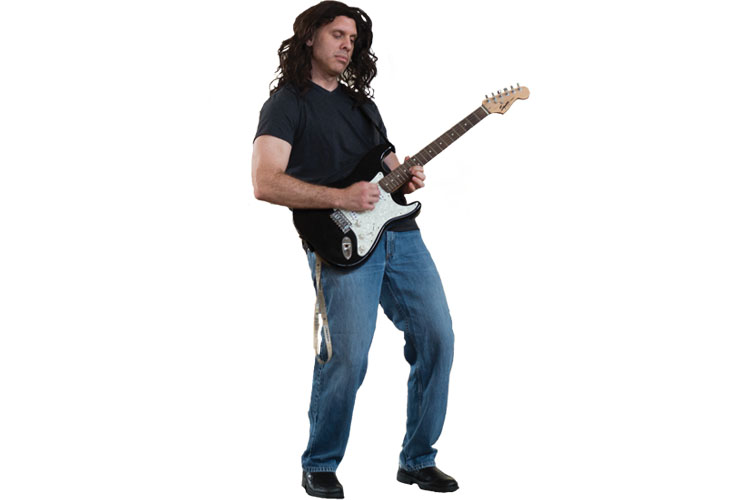 APRIL 26
On April 26, students were ushered from Form meeting locations during conference period to Penson Gym. The Faculty Follies assembly, one that occurs every four years, was the surprise. Eugene McDermott Headmistress Liza Lee briefly welcomed students and then was followed by a performance by four Hockaday faculty members who sang about being in proper uniform. The performance was followed by various teachers who showcased their talents, danced and sang. The assembly was closed with a heartwarming dance performance in honor of the senior class, accompanied by a video, from the senior advisors.
Photos by CHARLOTTE HOSKINS, NINA LA BARBA AND AMELIA BROWN