With City Slicker's triumphant return, we pay homage to Dallas Pride with our September issue. Hosted in Oak Lawn, Dallas Pride has been running in its current iteration since 1972. Though Pride may be over for the year, we've outlined a way to spend a day in fabulous Oak Lawn.
United Methodist Church, 3104 Oak Lawn Ave Dallas, TX 75219:
At the heart of Dallas Teen Pride, the United Methodist Church serves as a jumping-off point for other great places to check out in Oak Lawn, especially those whose missions also include supporting the community.
#1: Oak Lawn Coffee, 2720 Oak Lawn Ave Dallas, TX 75219
Oak Lawn Coffee donates 10 percent of its pro ts to local non-profit organizations. They also plan on bringing back their Artist of the Month program this coming November to feature Dallas artists. Stopping by for a mocha and a muffin is the perfect way to start a day in Oak Lawn.
oaklawncoffee.com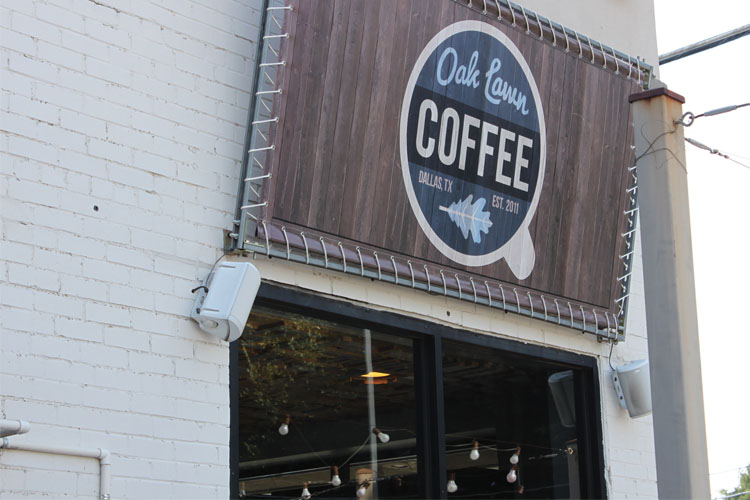 #2: Out of the Closet, 3920 Cedar Springs Rd Dallas, TX 75219
Out of the Closet, one of 20 stores in the company's coast-to- coast repertoire, is a resale shop bene ting the AIDS Healthcare Foundation. In addition to the retail pro ts going toward the foundation, the store also offers free HIV testing and counseling. Out of the Closet always has a great stock of gently used clothing and furniture for great prices. Outofthecloset.org
#3: Museum of Geometric and MADI Art, 3109 Carlisle St Dallas, TX 75204
The Museum of Geometric and MADI Art is your next stop. The Museum has been in operation for over 12 years, and this longevity is evidenced by their impressive collection. The Museum always features Dallas artists as well, so going to these exhibits is a great way to learn about the culture right in our own city.
geometricmadimuseum.org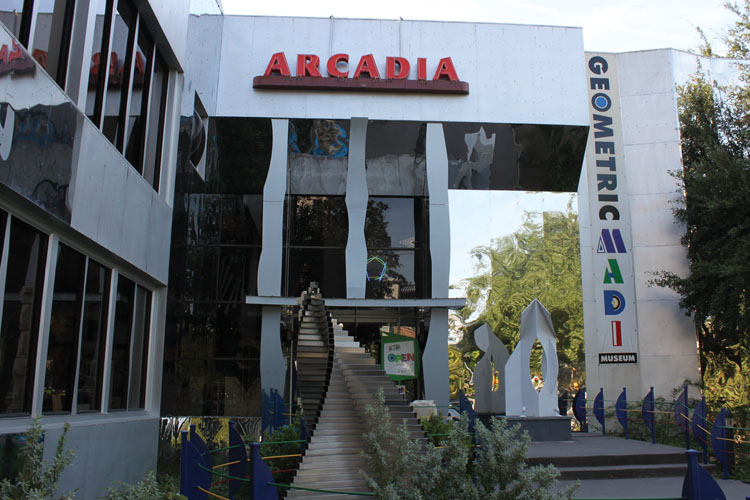 #4: Cosmic Cafe, 2912 Oak Lawn Ave Dallas, TX 75219
Just down the street from Oak Lawn Coffee, popular options include Buddha's Delight plate full of their greatest hits (curried vegetables, dhal, samosa, rice and naan), their Spinach Enchiladas and the vegetable- lled Cosmic Stir. They also offer yoga almost every day in the evening and often have meditation sessions on Sundays.
cosmiccafedallas.com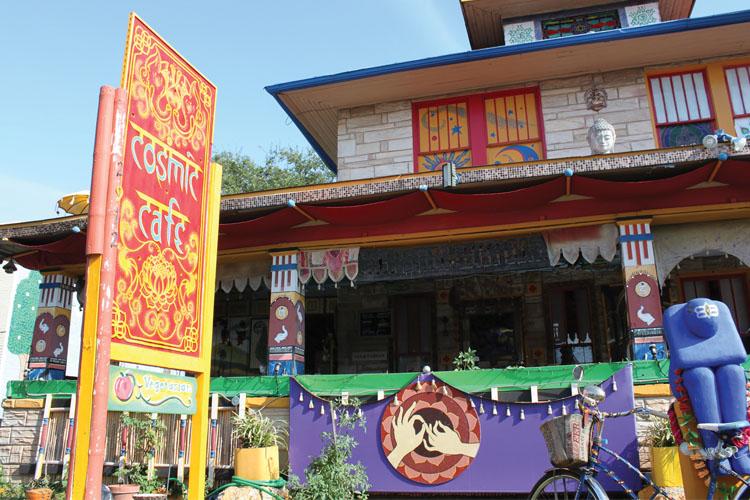 #5: Lion & Witch, 4252 Oak Lawn Ave Dallas, TX 75219
Just a five-minute drive away from these other great Oak Lawn locations, Lion & Witch was named the 2016 Best Women's Affordable Clothing Store in Dallas by D Magazine. The decor is elegant, with gold hangers and a large open space lled with colorful clothing. After a long day of walking around, treat yourself to one of their whimsical pieces, or just admire the classy decor.
lionandwitch.com
Photos by Maria Katsulos