Miss STEM: A Fast Forwarded Beginning
There are many interesting "firsts" in mathematics, a few simple ones being:
The first perfect number, or positive integer that is equal to the sum of its proper positive divisors: 6 (1+2+3)
The first number that can be written as the sum of two squares in two ways: 50 (1+49, 25+25)
The first number that can be written as the sum of three squares in three ways: 54 (4+25+25, 9+9+36, 1+4+49)
The first number if all whole numbers were spelled out and arranged in alphabetical order: eight
The first number that, when spelled out, contains the letters a, e, i, o and u: 1005 (one thousand five)
The first Miss STEM post of the 2016-2017 school year: the article you're reading right now!
Now that we are 51 days into the school year, I would like to use this week's post to comment on some of the exciting STEM events that have occurred in the Hockacommunity thus far.
Saturday, Sept. 10, 2016: Math Prize for Girls competition at MIT
Over the weekend, senior Elizabeth Zhou and I flew to Cambridge, Massachusetts to compete at the Math Prize for Girls contest at MIT; an invitational, annual math competition for high-school girls.
Girls are invited based on outstanding American Mathematics Competition scores. Applicants must qualify with their scores from the AMC, and this year, the top 274 female mathletes nationwide were invited to compete. (The significance behind this competition's name is that it offers the largest monetary "math prize for girls" in the world, with the girls competing for $55,000 in cash prizes).
This is one of my favorite competitions to attend every year because I find myself in the rare situation where I am competing in a room full of girls. More often than not, I am the only girl on a team of boys, or I am one of the few girls in a sea of male competitors.
The day before the competition, we met up with several Hockaday alumnae, including MIT students Lydia Li '16, Mary Zhong '15 and Jasmine Jin '16 and Harvard student Vivian Zhou '16.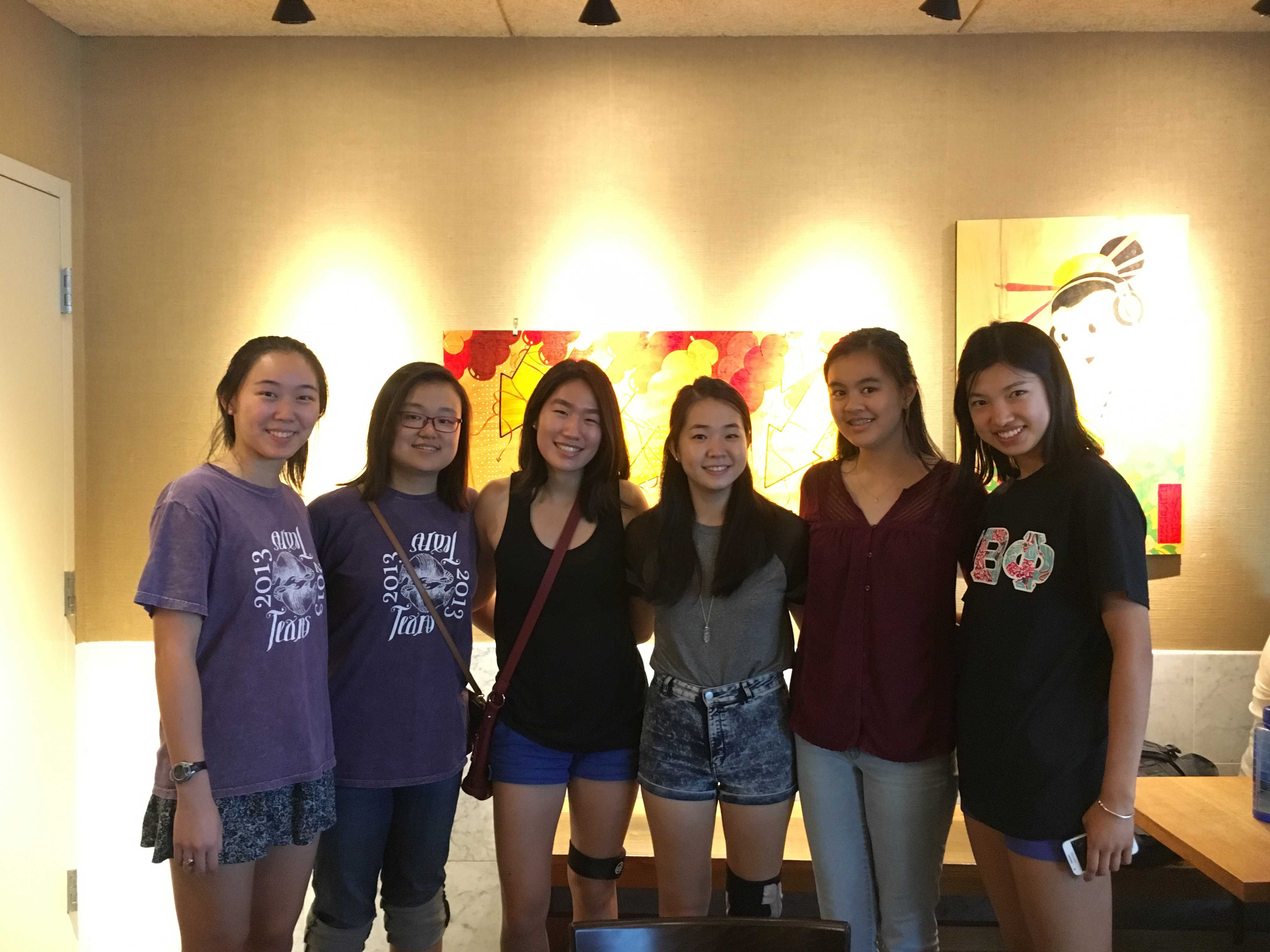 Dallas Teen Science Café
A steering committee including me; Hockaday students Sloane Parker, Cathy Ma and Makayla Woods; and Greenhill student Ronak Dhingra has launched the first Teen Science Café in Dallas. Our Café, based at the Dallas Zoo, is the 43rd member organization nationwide and the third in Texas.

Teen Science Café are free social meetings and lecture events in which students explore the latest advancements in STEM with local scientists, engineers and inventors.
The committee had our first meeting at the Dallas Zoo on Oct. 10 over Fall Break where we assigned roles and discussed methods for spreading the word. We also met with Marti Copeland, the Director of Education at the Dallas Zoo, who showed us the Flamingo Room—the space in which we would host our events.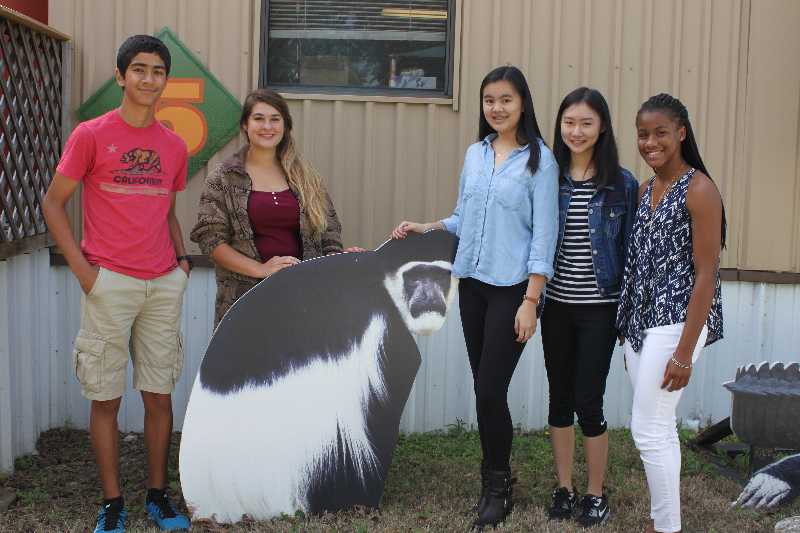 I'm excited to announce that our first event will be on Oct. 23 with Patti McGill, Ph.D., who is an orthinologist leading a team of other scientists in an annual census of Humboldt penguins in South America.
We have an amazing lineup of experts as well for the rest of the year, including University of Texas at Dallas chemistry and biology professors; a Southern Methodist University Aesthetics and Computing professor; and University of Texas Southwestern genetics professor. Stay tuned for information on future events!
In the meantime, I have just created social media sites for our team! Please see our Facebook and Twitter pages for more info: https://www.facebook.com/dallasteenscience and https://twitter.com/dallasteensci.
---
– Elizabeth Guo – Copy Editor –