November Noms
While everyone is marking their calendars for Thanksgiving Day, and foodies are doing so in anticipation of turkey, mashed potatoes, green bean casseroles and pies, there are other national food days in November you need to add to your bucket list before the big Turkey Day. Celebrate and indulge at these Dallas restaurants and shops on National Sandwich to National Sundae Day.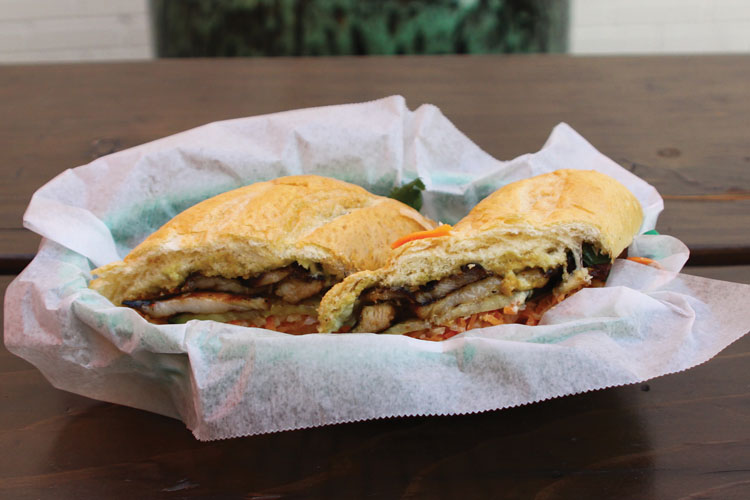 November 3: National Sandwich Day
Bánh Shop
Whether you are catching a Dallas Fort Worth flight or a Southern Methodist University football game, stop by the Bánh Shop to try out a Vietnamese "street sandwich." The French baguette combined with classic South Asian ingredients including basil and cilantro will make you rethink your deli meat and Kraft cheese sandwich. A friendly staff and fast service adds to the overall exceptional dining experience.
5629 SMU Blvd.
Sun. – Thurs. 9 a.m. – 9:30 p.m.
Fri. – Sat. 9 a.m. – 10:30 p.m.
Mon. Closed
DFW Airport, Terminal D, Gate D31
Sun. – Sat. 6 a.m. – 10 p.m.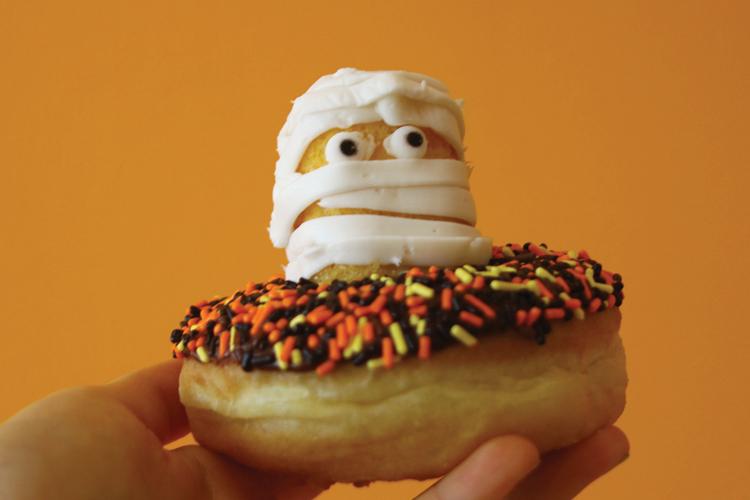 November 5: National Doughnut Day
Jarams Donuts
This store completes me like how a doughnut hole completes its doughnut. Not only do they serve your average glazed or cake doughnuts, but the family-owned business also fries up specialty cronuts—a fusion of a croissant with a doughnut. For a limited time, fall flavors like pumpkin butter and funnel cake will join their permanent ones like Nutella strawberry and crème brûlée. For the crankiest morning people, the homey atmosphere will perk up your day. After all, their slogan is "customers are like family to us."
17459 Preston Rd. Dallas
Mon. – Sun. 6 a.m. – 12 p.m.
November 6: National Nacho Day
Yucatan Taco Stand
Yucatan Taco Stand's tower of nachos is a feat to complete as it's loaded with queso, garlic aioli, guacamole, shredded lettuce, various vegetables and your choice of protein (or keep it vegetarian!). Just go to dinner extra ravenous or invite a team of family and friends to help you out in your nacho endeavor. The restaurant itself has both a great outdoor patio seating area to enjoy the crisp fall weather and your Mexican comfort food.
2023 Greenville Ave. Dallas
Mon. – Wed. 11 a.m. – 10 p.m.
Thurs. 11 a.m. – 11 p.m.
Fri. 11 a.m. – 12 a.m.
Sat. 10 a.m. – 12 a.m.
Sun. 10 a.m. – 10 p.m.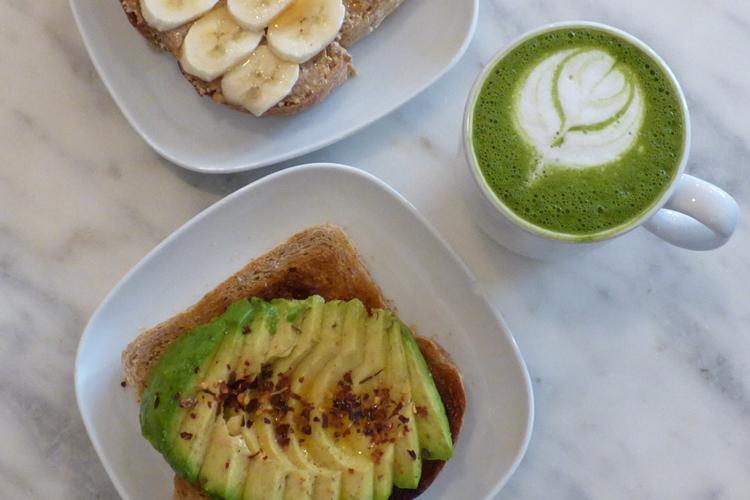 November 8: National Cappuccino Day
Local Press + Brew
Words cannot espresso how Local Press + Brew near Bishop Arts District never disappoints with a cup of their cappuccino (trendy heart shape foam design included!), especially paired with their avocado toast. Grab a seat inside to catch up on your procrastination with some pro-caffeination or just visit their walk-up window and order a drink to-go. With the shop's minimalistic, white marble tables and succulent wall, visiting Local Press also makes for a great Instagram op.
1605 N Beckley Ave.
Sun. – Mon. 7 a.m. – 7 p.m.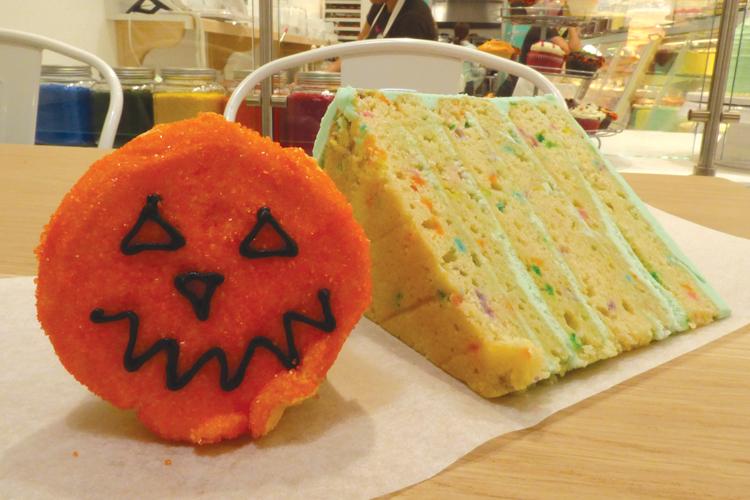 November 10: National Vanilla Cupcake Day
SusieCakes
A simple yet timeless flavor sometimes gets lost behind the crazy sounding ones that bakeries invent these days. However, SusieCakes, cornered by other cupcake shops like Hospitality Sweet and Sprinkles Cupcakes, perfects their vanilla cupcake to a tee. Baked fresh every day, their vanilla cupcake is moist and satisfies a sweet tooth without being overly decadent.
6100 Luther Ln
Mon. – Sat. 9 a.m. – 8 p.m.
Sun. 11 a.m. – 5 p.m.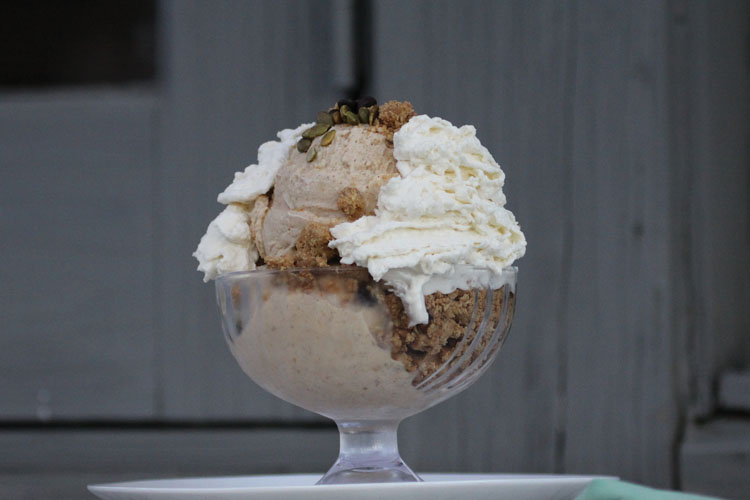 November 11: National Sundae Day
Remedy
A dinner at Remedy is not complete without ordering one of their specialty sundaes that top unique ice cream flavors with intricate sauces and toppings. My pick on their current sundae menu is the Billy Corgan: pumpkin spice ice cream with oat streusel, toasted pumpkin seeds, espresso beans and coffee whipped cream. Besides their sundaes, Remedy stands out with their art deco decoration. Little touches like striped straws, chandeliers and a green neon "Remedy" sign creates a chic dining atmosphere.
2010 Greenville Ave. Dallas
Mon. – Thurs. 11 a.m. – 10 p.m.
Fri. 11 a.m. – 12 a.m.
Sat. 10 a.m. – 12 a.m.
Sun. 10 a.m. – 10 p.m.
Photos by Aurelia Han // The Fourcast
---
Aurelia Han – A&E Editor