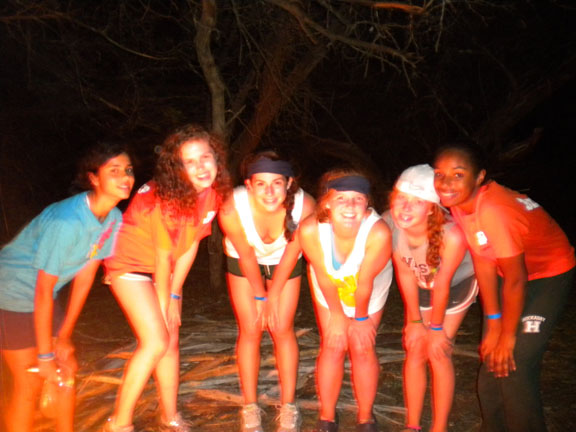 Each year the freshmen go to meetings about Mo Ranch, the traditional freshmen class bonding trip, at which their form advisors tell them what to bring, what to wear and what they will do on the trip. But the teachers haven't experienced Mo Ranch the way every girl who has completed freshman year at Hockaday has. What the freshman really need is advice from those who have been there – the sophomore Class of 2014, which has agreed to share some of their pearls of wisdom with their fellow underclassmen.
At Mo Ranch, the cabin assignments and making sure you get to be with your friends turns out to be not as important as you might think.
"After spending one night with my new cabin, I was so excited to be with people I didn't know very well," sophomore Tai says. "I got to know some really cool people who I never would have bonded with otherwise."
Besides your cabin mates, another thing to try to enjoy are the activities each day that challenge your teamwork and communication skills, as well as test courage and confidence.
Sophomore Emily warned, "The Mo Pole was really scary," but Sophomore Mimi said, "Try everything. Don't hold back or you are going to regret it."
The central activity to the Mo Ranch experience is the campout: trekking to the campsite, learning how to start a fire and the smile on a boarder's face as she tries her first s'more. In regards to the campout, Sophomore Tai offered another helpful hint: "Remember to bring extra tampons on the campout. Trust me."
The whole experience definitely brings you closer to your classmates if you weren't before. Sophomore Megan said, "We had such an awesome time just being together, talking, laughing and swapping stories."
Just as Mo Ranch left a mark on the sophomores, the Sophomore Class of 2014 left a mark that summed up their Mo Ranch experience – stones arranged on the hill that read GO MO 1-0!
-Mary Clare