West Dallas landlord evicts hundreds of low-income tenants, including members of the Wesley Rankin community.
A mother of four in West Dallas supports her children, ranging from kindergarten to college, on her own. Her oldest daughter, 22, travels two miles a day to attend El Centro Community College while also working part-time at University of Texas Southwestern Medical Center, which provides the family with their main source of income. Two of the other children attend Uplift charter schools in an attempt to gain a better education and end the cycle of poverty.
However, HMK Ltd., a low-rent landlord company, sent the family—along with 100 more tenants—an eviction notice early this September, forcing them to find other housing on short notice.
Shellie Ross, the senior director of education at the Wesley Rankin Community Center in the heart of the West Dallas evictions, believes that "those living in poverty and low-income housing continue to be pushed to the margins, because we don't know how to coexist with people who are poor."
While Judge Ken Molberg of the 95th Civil District Court approved a temporary injunction to allow the families to remain in their homes until either Jan. 3, 2017 or the end of the 2016-2017 Dallas Independent School District school year, the family may face significant obstacles in finding other low-income housing in Dallas due to its scarcity.
In the meantime, Ross has attempted to provide aid for families struggling with a possible eviction.
The community center, along with Los Altos Neighborhood Association and Habitat for Humanity, hosted a meeting to assess the individual needs of members of the community as well as to create a list of possible solutions.
"We decided in collaboration with these other groups to be really clear, to be really informative, and to build the community up so that they feel that we are connected and also to figure out what we can do together," Ross said.
In addition to housing needs, Ross has noted the psychological—and subsequent health—strains the evictions have placed on her community. For example, she and 30 children who frequent the community center walked outside to return home when they came upon a bulldozer destroying a house across the street. The children sat on the lawn in awe, according to Ross.
In response, the community center has provided counseling to these children, including those whose houses are not even at risk.
Senior Molly Piccagli, who has volunteered at the community center since eighth grade, met one of the high schoolers at Wesley Rankin whose family was recently evicted from their home. In order to afford their new housing, the high schooler and his eight family members who were evicted, live in a one-bedroom home together.
"You could just tell that he had been through a lot," Piccagli said.
However, Ross recognizes that the community needs more than just emotional support: they need a solution to the overarching low-income housing problem in the city and have attempted to examine other cities to find a model that could work in Dallas.  
Without a model that could be applied to the crisis in Dallas, Ross said, "I am kind of crazy enough to think that we could come up with one."
While she has not yet found a solution that could be applied to the issues in Dallas, she reached out to Hockaday's Director of Service Learning Laura Day after the first eviction to see if the community could provide any additional support due to the two institutions' close relationships that have developed for the past 10 years. For example, Hockaday donated their old computers to the community center.
After hearing about the crisis occurring in the West Dallas community, Day then approached Upper School juniors to produce a chalkboard memorial wall to allow the community to have a tangible way they can help their neighbors and friends.
"We wanted to create a wall that people could go to and write memories or prayers or hopes for their community as a way to allow these kids to have some way to process," Day said.
Dallas' Pattern of Issues with Low-Income Housing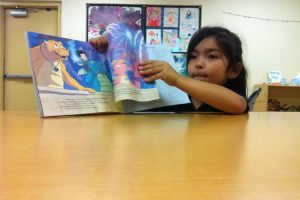 Sandy Rollins, the executive director of the Texas Tenants' Union, has noticed a long bias against low-income tenants both in Dallas and Texas, particularly due to "holes" in city legislature for protecting tenants.
While the organization has worked on tenants' rights and public policy with some success, Rollins said that "there needs to be more protections."
Rollins specifically referenced the opportunity to cure a default before an eviction, which allows tenants to pay their debt to the landlord and maintain their residence after they break their lease agreement. While many states have legislation protecting this right, Texas does not.
Other incidents in which Dallas has acted against tenants include an October City Council vote against legislation preventing discrimination against low-income residents with Section 8 vouchers, housing aid generally given to citizens whose income is less than half the Dallas median income. Instead, the City Council passed a "source of income discrimination ordinance" that states developers who receive subsidies from the city must accept Section 8 vouchers in at least 10 percent of their rental properties.
Council member and chair of the council's housing commission Scott Griggs of District 1 has longed supported a measure that prevented landlords from denying Section 8 vouchers but recognized the need to settle for any legislation at all after 9 fellow council members voted against it.
Griggs called the decision "a step as opposed to a leap" in the right direction in an interview with the Dallas Morning News.  
While many advocates have attempted to pass legislation protecting the rights of tenants, many low income families continue to struggle to find any housing at all, a fact recognized by Ross. At the onset of the evictions, Ross and her colleagues at the Wesley Rankin Community Center looked for hours upon hours for housing for these families but could not find any housing available. For example, the Dallas Housing Authority has a one to two year waiting list.
Day also noted that moving away from the community to other low-income housing often puts families at a disadvantage due to the interconnectedness of the neighborhood. "The issue is when you live in such a tight-knit community like they do, this lady makes the tamales, and she picks my son up, and this person is my grandmother's aunt," Day said. "There is this system that is getting disrupted."
The problems with affordable housing  also exist within the Hockaday community.
In a survey sent to the Hockaday Upper School student body, faculty and staff with 172 respondents, 11.2 percent of those who responded claimed they had difficulty finding a place of residency that they could afford.
Jason Baldwin, who works in the Child Development Center at Hockaday, has noticed that many of his friends in the service industry as waiters struggle to find safe, affordable housing within reasonable distance to downtown Dallas. Many move to the suburbs where inexpensive housing is more available, but "the people who do choose to live in Dallas are forced to move to less desirable areas," Baldwin said.
In addition, although Baldwin can afford his apartment in the White Rock Lake Area, he has noticed the gentrification of the neighborhood as the low income apartments along Skillman Road have been torn down so that developers can build luxury apartments, such as Lake Highlands Town Center.
"I know the new apartments are starting at $1000 [rents per month], which are ridiculous for a one room studio," Baldwin said.
Furthermore, a 2013 U.S. Department of Housing and Urban Development report found that the Dallas city government reacted negatively to all projects providing low-income housing in north Dallas, a higher-income region in the city. This report may hurt the amount of federal funding the city could receive for low-income housing as a result of a failure to comply with strict civil rights requirements.
While the HUD report did not precipitate immediate action from the federal government, the report drew the attention of city leaders such as Mayor Mike Rawlings, who wrote in a released statement that the allegations are "serious and deserve the city's immediate attention."
A Hope for the Future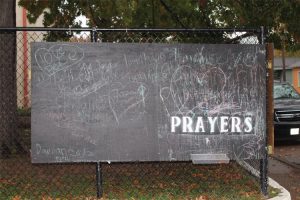 Members of the West Dallas community have risen up against HMK and have filed a civil suit against the corporation for unlawful retaliation against those who had requested repairs to their properties. The trial, which will be decided by the judge rather than a jury, has been set for May 22, 2017.
Rollins "absolutely" believes that the landlord retaliated against his tenants and hopes to see a decisive victory for not only these tenants but tenants across Texas.
In the meantime, the city has committed itself to the improvement of a growing impoverished community through programs such as Neighborhood Plus, GrowSouth and Neighbor Up.
In March of 2016, 10 panelists from the Urban Land Institute, a nonprofit dedicated to sustainable city planning, spoke at Dallas City Hall to provide expertise regarding possible improvements to the various programs.
The chair of the panel and Los Angeles-based residential developer Tony Salazar called these programs "components of a larger piece that needs to be put in place." He also remarked that these programs will not accomplish anything unless the city provides them with more capital.
While these programs may require years to see any progress, Ross welcomes members of the West Dallas community to the Wesley Rankin community center to take advantage of the counselors and other resources provided by the center. Similarly, Rollins hosts three workshops every Wednesday night to give one-on-one aid to tenants needing advice about a range of topics.
Rollins stressed the importance of this housing issue as a greater problem that truly affects the well-being of a community.
"Families suffer, the children suffer, the community suffers if there aren't enough places for everybody to live," Rollins said.
---
Mary Orsak – Assistant News Editor