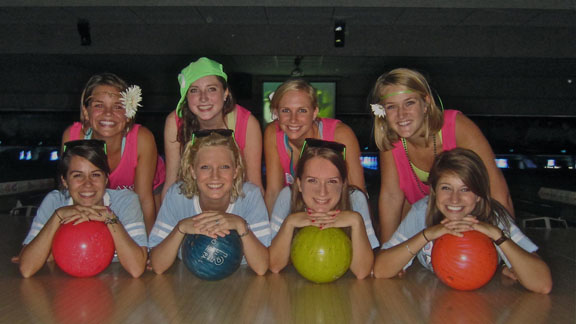 Four months ago, if you were to ask Christin Carpenter if she was excited about college, she probably would have started to cry. Now, however, after a month at the University of North Carolina at Chapel Hill, she never wants to leave.
"My favorite part about UNC is the people. Everybody is so happy here! That's one of the reasons I wanted to come—everybody wants to be here. I know some people who turned down Ivys and Wharton and other top notch programs for this place."
The people are only part of the fun for Christin, who pledged Alpha Chi Omega during her first week of school. "After hearing so many myths about rush, I was terrified that I might get hazed, but they just showered us all with presents!" Along with her roommates, Christin says that her sorority sisters are her best friends at UNC.
When asked about her transition from Hockaday to college life, Christin says that "it was a huge change from an all-girls school… my dorm is surrounded by 80% guys!" Despite her claim that she feels like she needs to wear makeup now, she has no complaints.
Good news for Hockadaisies who are terrified about getting swamped with assignments in college: "compared to Hockaday, the workload is manageable." Christin says that she has a lot of busy work, but it is a small price to pay for a great college experience.
When asked for a last piece of advice for the younger Hockadaisies that she left behind, Christin says, "hang tight, do your work, and remember that graduation is right around the corner. I promise that when you get to college, you will only look back with fond memories."
– Catherine