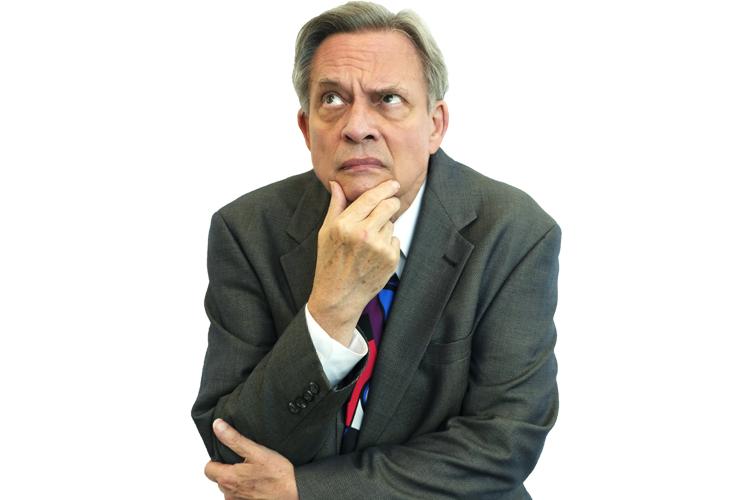 PICTURED ABOVE: Ed Long, Nancy Penn Penson '41 & John G Penson Distinguished Teacher in Fine Arts and Dean of Upper School // Photo by Cirrus Chen
A staple of the Hockaday community since 1970, Ed Long has become synonymous with the school itself. Few members of the community are unfamiliar with Long's contributions to campus, including his development of the course History of Art and Music as well as his leadership of the Upper School orchestra. However, during his 47-year-long tenure, Long has accomplished far more than most students know.
In his last year before retirement, The Fourcast hopes to share some of Long's stories.
In the early 1980s, Long and Upper School History teacher Steve Kramer performed in a "travesty version of Swan Lake renamed Duck Pond." Kramer played the part of the prince while Long dazzled in the role of the swan. The dynamic duo performed this ballet every four years at the faculty talent show until 2007. Long has abandoned his classic role, stating "These days after my hip replacements, ballet is just too, too much."
Despite the proliferation of laptops on campus now, Hockaday once did not have a single computer. By the 1970s, Hockaday began to share a computer with St. Mark's, allowing each school to have access for half of the day at an off-campus site. Long eventually convinced the school to purchase its own 128 kilobyte dial up modem after negotiating up from the original offer of a 64 kilobyte one. (For comparison, a 16 gigabyte iPhone has over 160,000,000 kilobytes.)
In addition to purchasing a computer for the school, Long served as the registrar for several years during the 1970s where he wrote the first code that produced the schedules for all students. Long said that he could not die because no one on campus understood the code.
During the 1970s (the decade from which Long admits many of his stories originate), Long invited a federal prisoner – although, not a violent offender – to campus to debate a student about capital punishment during a former Hockaday tradition known as Humanities Days. Who won the debate? Long concedes that while the prisoner performed surprisingly well the student did emerge victorious.
Constitutional conventions are not only found in American history textbooks. Rather, Long and Director of Activities Sudie Duncan invited members of the community to help draft a Student Council Constitution during the mid-1970s. Initially, the Constitution provided the Student Council with the authority to handle all minor disciplinary issues, but after one year, the Student Council abandoned this role because it became overwhelming for the students
Mary Orsak – Magazine Editor