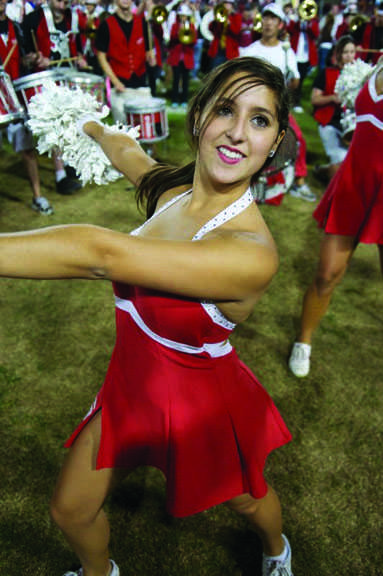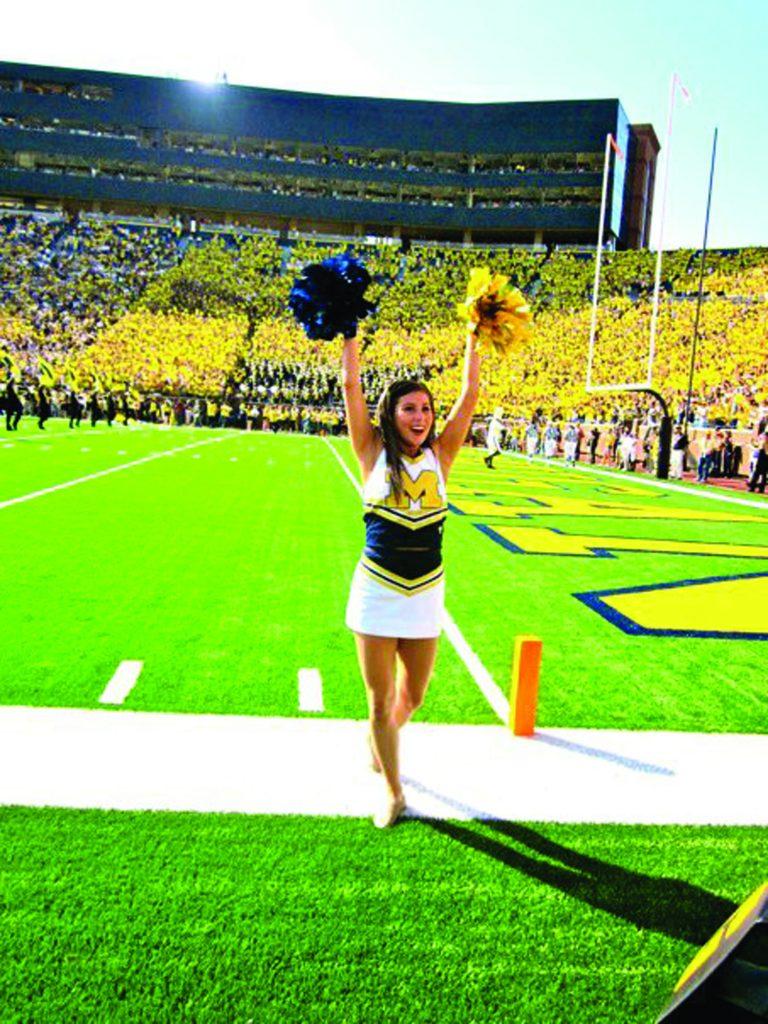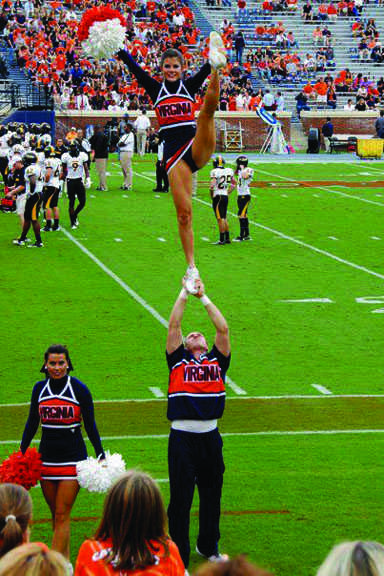 Friday nights just the start for these alumnae
Many of us Hockadaisies remember class of 2009's Claudia Lampert, Rachel Compton and Alina Pimentel as either talented dancers in the Hockaday community or peppy St. Mark's Cheerleaders. These three girls have gone on to play important roles as dancers and cheerleaders in their college environments as well.
Lampert is currently captain of the dance team at the University of Michigan, Compton is a varsity cheerleader for University of Virginia and Pimentel, who was a Stanford Dollie last year, is a part of Stanford's ballet company and Stanford's modern dance company.
Lampert, who is a junior, performs with her team on the sidelines of all home football games and all men's and women's home basketball games. She believes that her experiences with dance and cheer in high school gave her "the opportunity to choreograph and to practice my leadership skills, both of which helped to prepare for being captain this year." Although Lampert always knew that she wanted to continue dancing through college, "Hockaday and SM Cheer helped further develop my love and commitment."
Compton's cheer team at UVA plays a similarly large role in the school, cheering at all football and men's basketball games. While schoolwork always comes first to Compton, cheerleading is definitely her second priority. Compton, who has missed vacations home to her family because of cheer practices or performances, developed a passion for cheer after her positive experience with SM Cheer. This prompted her initial decision to continue cheering throughout college. Her SM Cheer coach, Kiki, emphasized "good stunting technique and strong motions for cheers and dances" as well as "the importance of strength training and condition," all of which are "incredibly important in college cheerleading."
During Pimentel's freshman year at Stanford, she auditioned and became a part of The Cardinal Ballet Company, The Bent Spoon Modern Dance Company, and The Dollies. These two Stanford dance companies are solely performance while the "Dollies" are neither a dance team nor cheerleaders," but dance for football, basketball, volleyball, and soccer games. There are only five Dollies each year and this exclusive opportunity comes with unique perks. For example, Pimentel and the Dollies made an appearance at the 2011 Discover Orange Bowl in Miami as well as an appearance at the Final Four Women's Basketball Championship. Pimentel finds that her time spent as a dancer at Stanford has not only been an incredible learning experience, but also a chance to have an amazing time with friends.
– Hunter