City Slicker: Beat the Heat
With summer on the way, 100-degree weather is sadly bound to follow. While keeping cool seems like an impossible feat, know that Dallas has some hidden gems when it comes to beating the heat. For a family-friendly adventure, splash off at Hurricane Harbor or relax while riding down the winding lazy river at Great Wolf Lodge. For a dryer alternative, take a trip to the Granada Theater to watch a movie at the old-fashioned cinema. While near the Greenville area, don't forget to stop by The Truck Yard for a bite to eat. The Country's Best Yogurt (TCBY) and Botolino nearby provide the perfect cool-down desserts to top off your hot summer day.
PHOTOS: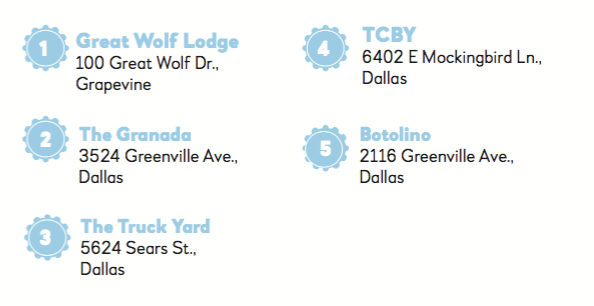 Story by Ashlye Dullye, Business Manager.