TikTok Takeover
TikTok, a social media platform like none other, lets users fall into a trance for hours, laugh at hilarious videos, see try-hard teenagers attempting to dance, experience the creation of drawings or even experiment with new personalities. TikTok is anything its users want it to be; with 75 different languages available in more than 150 markets worldwide, viewers can find videos on anything that suits their personality. So buckle up, world—TikTok is taking over.
Hey, Gen Z, "Why you so obsessed with me?"
Gen Z has fallen head over heels for the popular social media platform, TikTok. TikTok is a lip syncing phenomenon mixed with a seemingly revived version of the short-form video service Vine. The goal is to, as TikTok puts it, "make your day" with 15-to-60-second videos.
On TikTok, users are able to create and share their own videos, along with watch other people's content. When making a video, a user selects a sound (the background music) and then jumps into filming. Often times, viral dances are associated with the music.
Additionally, users can create original sounds to flaunt their singing voices, talk to their followers, share a funny experience or demonstrate a tutorial. TikTok is designed to show creativity, whether it's dancing, singing, joking or laughing.
Another key feature on TikTok is the For You Page, known to users as FYP. The page streams the most popular and trending videos. A focus of many TikTokers is to become "TikTok Famous," meaning that a video would appear on the For You Page. Interestingly enough, the FYP is actually just for you. Based on an account's likes, speed of swiping, and saved videos, artificial intelligence sorts videos to find the ones that each user would enjoy.
TikTok planted its roots in 2017 when Chinese internet technology startup ByteDance merged a similar app, Musical.ly, with its existent platform to create the viral app TikTokers know and love today. Originally called Douyin in China, the app was renamed TikTok for American markets.
By June 2019, the app reported 500 million active users, more than Snapchat and Twitter alike. Junior Anna Schindel said she downloaded the app ironically, but she has adopted the persona of a typical TikTok user.
"I quote videos in daily conversations, I spend money trying to stay on top of the next trend and I walk the halls doing TikTok dances," Schindel said. "Why use TikTok, you ask? I no longer use TikTok; I am TikTok."
However, students don't simply use TikTok to entertain themselves. Junior Clarissa Touchstone, a member of the Convocations Board, uses TikTok's features to alert students about upcoming Hockaday events or required attire. The night before each event or special schedule, Touchstone sends a TikTok, with information about the event and a popular funny sound, to her grade GroupMe. Touchstone said her TikToks have received a positive response from her classmates, at the same time helping them stay informed.
"I think that people look forward to it, and it helps them [know about upcoming events]," Touchstone said. "A lot of people tell me it brightens their day."
The love for TikTok is evident in teens such as Schindel and Touchstone, which explains how ByteDance, with the help of TikTok, is now valued at $75 billion and labeled the world's most valuable startup.
"Woah," why is TikTok so popular?
TikTok prides itself on the freedom for users to be themselves with its slogan: Make your day. With millions of content creators, the app generates hundreds of different trends and hashtags such as #notamodel and #getswole. All videos including these hashtags are categorized and easily accessible by simply searching the words.
From their website, TikTok claims its mission is to "empower and share the world's imagination, knowledge and moments that matter. The platform is a home for creative expression through videos that create a genuine, inspiring and joyful experience."
To put it simply, TikTok is easy, enjoyable and captivating. Unlike other social media platforms, TikTok is the ultimate, non-stressful social media platform where users truly enjoy their experience.
According to a student who responded to a recent Upper School survey, "TikTok is [a] source of happiness. It's the thing that gets me through the day."
For now, TikTok is targeted toward teens, but the app considers teens just a gateway audience, with different generations to come. Recently, users have been including older generations to entertain their audience. Often this technique has proved effective in becoming "TikTok famous."
TikTok famous is a phrase pinned to users who create a video that receives multiple thousand likes and views. People who receive a considerable amount of praise via likes, views and follows can be verified, meaning they are identified with a blue check mark and the words 'Popular Creator' under their name.
Although TikTok does not pay these Popular Creators, their followers can send them "gifts" via live stream. As well, Popular Creators can endorse different products on their page in exchange for money, a percentage of sales or free products. Some people constantly strive to become TikTok famous, not necessarily for the fame, but for the money.
Freshman Jocelyn Beard said she enjoys using the app, spending most of her time creating content as opposed to watching others. Beard shows off her artistic abilities through her videos, reaching the artistic TikTok community.
"It is not art that I would be able to use in a portfolio," Beard said. "It is just fun to do."
Beard's ultimate goal is to make money off of her brand through RedBubble, a website for printing original designs onto merchandise. "I wanted to, once I got enough [views, likes and followers] to open up a RedBubble and make money off of it," Beard said.
Beard is on track to starting her own RedBubble account, because her TikTok account has 25.8 thousand followers and her top video has received 351.7 thousand views and 114.3 thousand likes.
Though she is seemingly "TikTok famous", she has yet to be deemed a Popular Creator.
"It would be cool to be labeled as a Popular Creator, but I'm not striving towards it," Beard said. "Artists usually don't receive that kind of attention."
Beard points out there is an algorithm to becoming famous on TikTok. She explains that one's first video is sent out to 100 people. Depending on the people who like the video and the tags that are put on the content, it will get put onto certain people's FYPs. In this way, the first video gets the most views without any curation.
"I just made sure that my first video was good enough," Beard said, "but after your first five videos, if it's not revolutionary, then you will just never get on the FYP."
To test out the waters, The Fourcast staff decided to create videos themselves and see if they could become TikTok famous.
The staff created a video with a popular sound from "Teen Beach Movie". Within an hour the "Teen Beach Movie" video received more than 1,000 views and 59 likes. Although this number does not make the Fourcast TikTok famous, it gives an idea of the number of TikTok users and the ability for anyone to spread their TikTok videos.
I'm a VSCO girl in a VSCO world
TikTok birthed a personality trend often referred to as a VSCO girl. The sound sksksk, pronounced with a hiss, can be heard in a hallway conversation or found plastered on a classroom's white board. This sound has been associated with the infamous VSCO girls.
The VSCO app was originally created to edit and share photography, but recently, the appeal of the pictures on VSCO has leaked into the real world. VSCO has become less of an app and more of a personality.
The term "VSCO girl" exploded on TikTok and refers to the girl's material possessions. VSCO girls wear scrunchies in their hair, carry Hydroflasks, wear Pura Vida bracelets, lace up their Vans and of course, use metal straws in their desperate attempt to save the turtles.
VSCO girls have also coined the expression, "And I oop, sksksksk." The phrase stems from the viral video of drag queen Jasmine Masters. Masters said the phrase while filming a YouTube video for her channel. From there, the video exploded on Twitter until VSCO girls snatched the expression and added sksksksksk.
Interestingly enough, the companies associated with the VSCO girl "brand" have used the popularity to endorse their products. With scrunchies and metal straws appearing at the checkout for many stores and different brands creating more "VSCO" clothes, it's obvious that stores are trying to imitate the original trend.
Schindel sees the VSCO girl trend seeping into her own personality and style.
"The trend has led me to change my style in subtle ways," she said. "My T-shirts got longer, my ponytails got higher, my collection expanded, and I would be lying if I said I haven't created my fair share of beaded chokers and VSCO girl bracelets."
Alongside Schindel, 42 percent of Hockaday students who responded to the survey said they consider themselves VSCO girls. explains that this trend, like any other, was first a genuine trend and then became a joke.
"I don't think the VSCO trend with ever completely die out, and I think it has a permanent spot in the TikTok Hall of Fame," Schindel said.
So is TikTok a "hit or miss"?
TikTok, like many social media apps, has its shortcomings. This tech startup app has been sued, banned and tried in court about safety, privacy and explicit content.
TikTok, under the name of Musical.ly at the time, was sued in 2017 by the Federal Trade Commission for child privacy violations.
The problem with the app was that kids under 13 were posting and sharing videos without their parents' approval, which was giving away their information. The app shut down mid-2018, only to be revived and merged with an already existent TikTok. But of course this lawsuit did not disappear, and ByteDance was fined $5.7 million for obtaining children's information without parental consent.
Currently, kids under 13 years are censored to a clean, curated section of the app, restricting the access of liking, commenting and posting.
Additionally, India and Bangladesh banned TikTok in early 2019 over claims of "explicit content and cultural degradation among youth." However, the ban was lifted after a week, and the app skated by unharmed. The ban merely stopped new users from downloading the app, with little effect to existing users.
Adding other risks to the table, 37.7 percent of Hockaday students are public on Tiktok, meaning anyone can view their page and content at anytime. Jessica Hooks, Upper School Counselor, explained that being public on TikTok can lead to dangers.
"In order to be famous, in order to get those likes and shares, you have to put yourself out there which opens you up to negative content," Hooks said. "Also [when videos are] share[d], it is out of your control," Hooks said.
According to an informal Upper School Student and Faculty Survey conducted via email, nine percent of Hockaday students who responded to have met a friend via TikTok. TikTok can be used to communicate with others through likes and comments. Some people even enter their Snapchat usernames in their TikTok bios, allowing anyone to communicate with them on Snapchat. In the survey, 21.5 percent of the 321 who responded said they spend an average of an hour a day on Tiktok.
To encourage use of the app, TikTok provides notifications that invite users into the app throughout the day.
Additionally, artificial intelligence is used to display videos that specific users would enjoy, keeping them scrolling for hours.
With limited use, TikTok can provide a mental break or an unwinding tool. Hooks said there is a significant difference between a brain break and using TikTok for an hour and a half straight.
Beard said making TikToks does help her release stress.
"But I do it before homework sometimes," she said, "which is a bit of a problem."
The Fourcast created a TikTok to test the waters and see how easy gaining TikTok fame would be. Scan this QR code to check it out!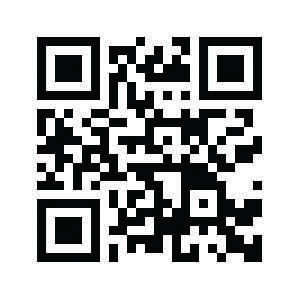 ---
by Kate Clark and Ava Berger
Illustration by Jocelyn Beard