Almost Payne-ful: Liam Payne album lackluster at best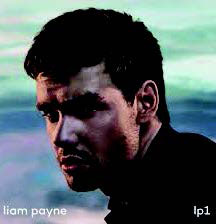 Picture this: it's the year 2013. "The Story of My Life" plays lazily in the background as you hum along, taping up posters of One Direction on your wall to venerate the five members of the wildly famous boy band. You're convinced the group will remain together forever. Life is simple.
Now back to the present day: It's Dec. 6, 2019 and you are excited that Liam Payne finally dropped his new solo album titled LP1. You listen to it. It's horrible.
Let's rewind a little bit—Dec. 6, 2019 wasn't a complete disaster for all former members One Direction. Payne's past bandmates Harry Styles and Niall Horan both indulged fans with singles, Styles with his third single "Adore You," as part of his new album to be released on Dec. 13 and Horan with "Put A Little Love on Me."
Despite the fact I listened to, truly loved, and could go on about both of those songs, this is a review of Payne's new album.
In the wreckage of the hypersexualized and watered down album, the songs "Live Forever" and "Strip That Down" have the most potential. In the latter song, Payne exhibits a suggestive side of himself that was either nonexistent or restricted during his years in One Direction. The tune is catchy, yet Payne seems less than excited to be singing as he drones in what I can only describe as an uninterested monotony. The song, as raunchy as one could expect from the title, pushes the limits of the audience's comfort.
His song "Both Ways" inspired serious backlash from many listeners. In lines that aren't appropriate for this review, Payne alludes to a sexual experience in a way that people are finding extremely offensive and fetishizing. Even if the song wasn't offensive, I can find nothing special about it that would cause me to feel even remotely inclined to recommend it.
As for the rest of Payne's songs, "Stack it Up" was equally catchy as "Strip That Down," with my only complaint being his feeling the need to spell out words like "T-I-E" and "D-I-E" throughout the song. I guess I'm just averse to singers trying to rhyme singular letters and getting away with it. Call me C-R-A-Z-Y.
Please don't listen to this album. Rather, spend your time reminiscing over old One Direction songs, or better yet, the new singles by Styles and Horan.
Whatever you do, don't begin listening to LP1 with any expectations, because if you do, you'll be even more disappointed than I was. And that's saying something.
Rating: 1/5 stars
---
Story by Remy Finn
Photo provided by AWAL