Inspiring future women in STEM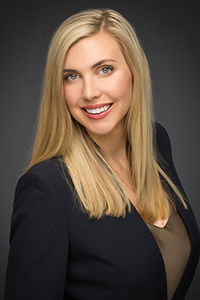 Growing up in Choctaw, Okla., Ashley Zumwalt-Forbes always knew she wanted to leave her small-town. After working hard in high school, Zumwalt-Forbes graduated and became the first person in her family to attend college, studying petroleum engineering. Eventually, she found her way in the mining industry and is now known as the "Nickel Queen."
Upper School recently had the opportunity to hear from the international mining executive on Jan. 12. Zumwalt-Forbes was able to tell her story of how she got into the mining industry and all of her accomplishments since. 
After earning her B.S. in 2012 from the University of Oklahoma, Zumwalt-Forbes interned with ExxonMobil where she was able to travel internationally and, eventually, she was selected for a full time job. However, she knew she did not want to work for a large corporation and instead went to Harvard University to get her MBA. 
While at Harvard, she made connections with well-known figures in the mining industry like Black Mountain CEO Rhett Bennett. After just six months of working with Bennett, Zumwalt-Forbes co-founded her own company, Black Mountain Metals, a global battery metals mining company that focuses on fueling the electric vehicle revolution. 
Zumwalt-Forbes did not stop there. She has gone on to found two more companies and is working on another which focuses on incorporating carbon neutrality. 
The mining industry has historically been male-dominated, whether that is working in mines or having a major leadership position within the corporation. Zumwalt-Forbes put an emphasis on this is her presentation and urges young girls to enter the typically male-dominated fields.
"I felt even more inspired to pursue a career in the STEM field and continue to push for women's advocacy in STEM," junior Melissa Dodson said after Zumwalt-Forbes' presentation. 
One her most recent accomplishments is a feature in the 2020 Forbes 30 Under 30 in Energy. Clearly, Zumwalt-Forbes has earned her seat at the table.
"As a young girl it is really inspiring to see a woman accomplish so much and be so successful in a male dominated field," junior Bailey Smith said, "especially considering how young she is."