Political Advertising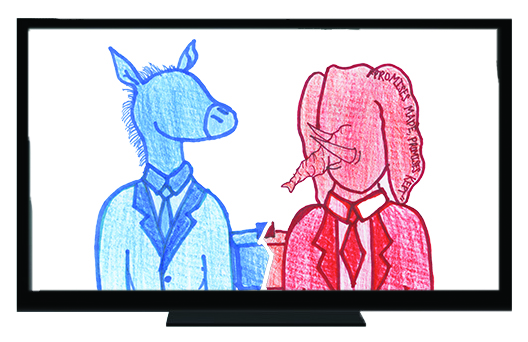 With the most effective political advertising including a message central to the campaign, visual components, a memorable logo and emotional appeal, Greg Abbott and Beto O'Rourke compete in the media for the most influential ads. 
Both campaigns have released a series of ads heavily centered on abortion, immigration and gun safety.
The Texas election Code requires disclosures and notices on political advertising to prohibit certain types of misrepresentation in campaign communications. It is important to note that official ads by the candidate's campaign must disclose this in some part of the ad, and others are not endorsed by the candidates. 
O'Rourke: 
O'Rourke's slogan, "It's gonna take all of us," lives on the front page of his campaign website and checks the box of a memorable central message about what he stands for in this election. He has also released an ad with the target audience of women who are affected by the abortion law reversal. He says that for Texas women, the only way to defeat the law is to defeat the man who signed it. This move is strategic because of the importance of women's votes in this particular year. 
ABBOTT: 
Abbott's slogans, "Securing the future of Texas," and "Promises made, promises kept," come from his claim that "Texas remains the best state to live, work, and raise a family" as well as evidence from his past term in office. Abbott appeals to Texan pride in his campaign because of the strong Texas culture that people identify so strongly with. He also appeals to a parent's emotions through one of his video ads about how fentanyl is seeping through the borders and kids are falling into drug abuse because of it. He presents his campaign goal of securing the border in this video because of the human traffickers and drugs that are crossing the Texas-Mexico border. "No other governor has done more to secure our border than Greg Abbott," National Border Patrol officials say in an ad endorsing Abbott. 
He again appeals to the emotions of his viewers with a campaign video dictated by his wife. He takes a personal approach revealing a troubling part of his past when he became paralyzed and how he has overcome this challenge with resilience. The ad focuses on his character and person, not on political controversy. 
Recently, Abbott also has sparked controversy with his ads by reportedly editing footage of an interview with O'Rourke. Abbott's critics said the ad contributed to the spread of misinformation and was an unethical way to attack his opponent.
"Ads, particularly more negative attack ads, could contribute to political polarization," government teacher Emily Mosley said. 
Mosley encourages her students to seek out a multitude of sources before voting for a candidate. 
"Consider the purpose of a source when you are looking for information," Mosley said. "Ads are propaganda."
CONCLUSION: COSTLY 
According to an article published by The Dallas Morning News, Abbott has spent about $18.1 million on advertising, while O'Rourke has spent close to $16.9 million . Both campaigns have included women voters in their ads, as abortion became one of this year's most heated topics for the candidates.