End of year brings festivities
Affinity group leaders share diverse holiday celebrations
Amidst the holiday season, students walk in a winter wonderland of tests and quizzes. Thankfully, the
diverse student body can commemorate end-of-year festivities to alleviate the stress of these assignments.
Diwali
Nina Dave, co-president of the South Asian Student Association, kickstarted the holiday season by celebrating Diwali on Oct. 24 this year. Hindus observe Diwali on the 15th day of the month of Kartik in the lunar-solar calendar, which falls yearly between the Western months of October and November.
For Hindus, the holiday honors Lord Rama and his eventual defeat of the evil demon Ravana. Typically, Dave and her family spend time together, eat lots of delicious food and light fireworks and sparklers, as Diwali is also known as the "festival of lights."
"Diwali is a time to connect with my Indian and Hindu side, and it's also a holiday to spend time with family and
make meaningful memories," Dave said. For Isabel Bhasin, one of the two senior presidents of the Multi Racial/ Ethnic Affinity Group, the holiday season is an opportunity for her to embrace her family's cultural blend. Yearly, her family lights candles to observe Diwali between October and November and goes sledding in Chicago on Christmas day.
"I really enjoy being able to celebrate holidays from multiple cultures," Bhasin said. "Celebrating both Diwali and Christmas during the holiday season gives me a chance to reconnect with both sides of my family and cultures."
El Día de los Muertos
Seniors Emma Estrada and Viviana Armendariz, president and vice president of the Latin Hispanic Student Union, begin their season of festivities End of year brings festivities Affinity group leaders share diverse holiday celebrations with the traditional Mexican holiday "el Día de los Muertos" (the Day of the Dead) on Nov. 1. They set up an "ofrenda," which is an altar complete with elemental offerings of water, wind, earth and fire.
Relatives use ofrendas to guide and welcome family members who have passed away, and the altar serves as a cultural reminder of an eternal life, standing in remembrance of the everlasting love and presence of the departed.
Hanukkah
President of Jewish Student Union, senior Ava Stern, celebrates Hanukkah from Dec. 18 to Dec. 26 this year, but the dates for this eight-night-long festival of lights vary based on the 25th day of Kislev in the Hebrew calendar.
At this time, Ava and her family eat oily foods like fried donuts or potato pancakes called latkes. Oily foods are symbolic of the oil that kept the Temple of Jerusalem's menorah burning for eight days in 164 BCE. What was consider one day's worth of oil kept the menorah miraculously burning for eight days, which allowed the besieged Jews to triumph over the tyrannical king of Damascus.
"To me, it represents coming together as a family and honoring our cultural tradition," Stern said.
Eid al-Fitr
Sophomores K Irfan and Faiha Khurram, co-presidents of the Muslim Student Association, celebrate Eid al-Fitr, which marks the end of the month-long dawn-to-sunset fasting of Ramadan.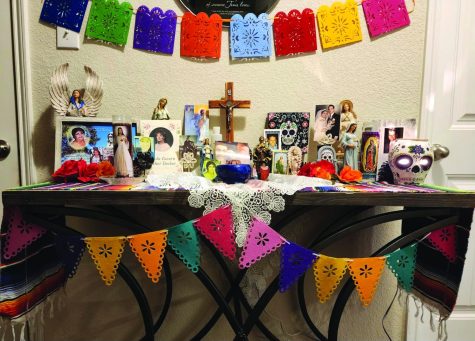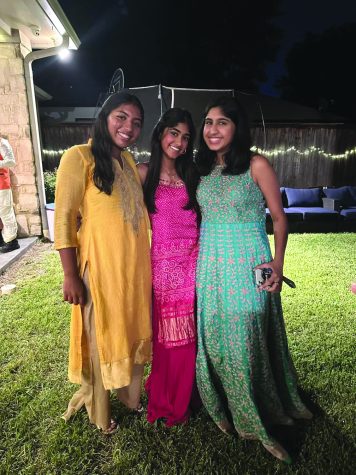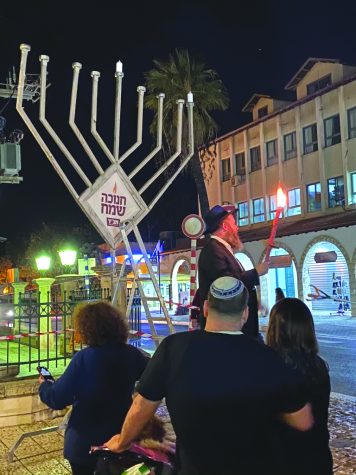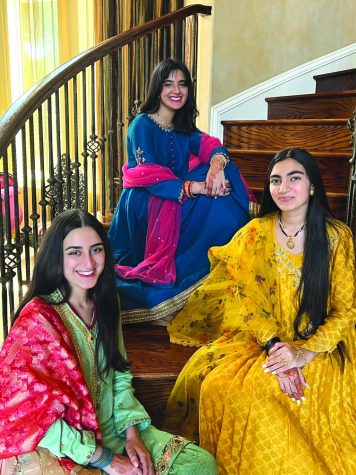 While this year's Eid al-Fitr was celebrated in May, the holiday's dates vary because Muslims use the lunar calendar, and, occasionally, the holiday will fall during the winter holiday season. "Growing up in America, you just get used to sometimes not celebrating a holiday at this time," Irfan said.