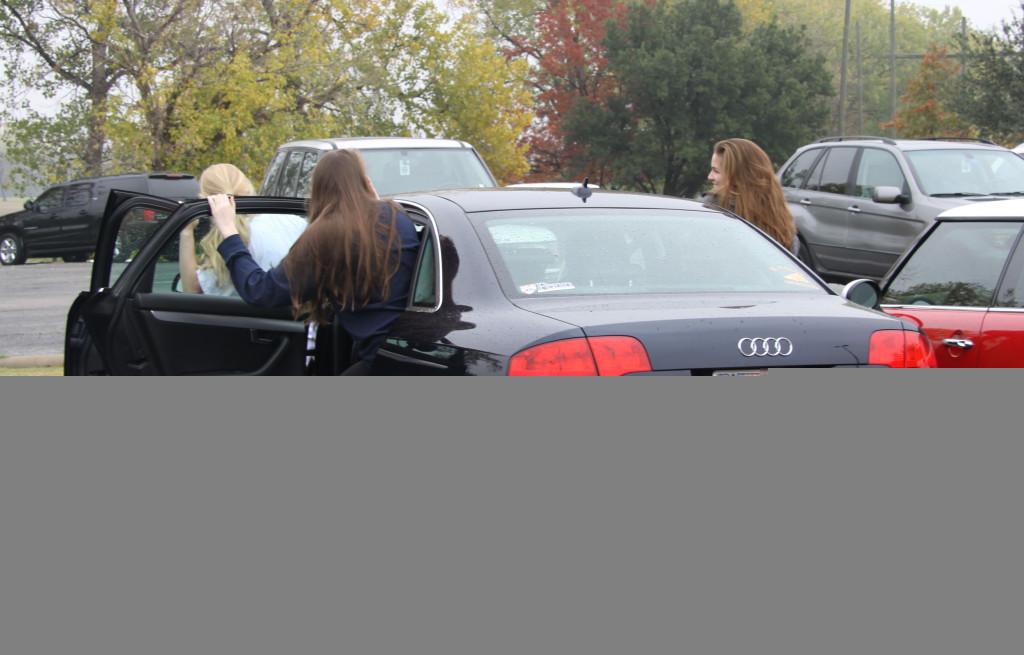 On Dec. 2, Hockadaisies participated in Carpool Day, arriving to school accompanied by both friends and smaller carbon footprints.
The Environmental Awareness Club, commonly known as the "Enviro" Club, has organized a carpool day competition each year for the past four years, inviting other schools, such as ESD and Greenhill, to participate. Each competitor calculates the percentage of carpoolers within their Upper School, and the school with the highest percentage wins a school-wide prize. This year, Hockaday competed with Greenhill for free frozen yogurt from Pinkberry.
As they begin planning the event two weeks before Thanksgiving Break, the "Enviro" Club officers aim to offer appealing incentives for students to carpool.
"The real significance of carpool day is not just to have one day where students reduce the amount that they pollute the air, but to show people that being more environmentally friendly over the long run is easier than it seems," said Kendall, Secretary of Enviro Club.
To facilitate Upper Schoolers with the search for a carpool buddy, "Enviro" Club compiled a zip code list containing all Upper School families. The club also encouraged upperclassmen to contact underclassmen.
"The challenge was communication," Maddie, co-Vice President of Enviro Club, said, "A lot of students expected someone else to reach out."
On the morning of the event, officers and members of "Enviro" Club arrived at 7:15 to guard the entrances of the school and tally carpoolers.
The event motivated nearly 40 percent of the Upper School to carpool.
"Carpooling was fun and so easy," sophomore Tai said, "It really proves that going green isn't hard at all; it's all about small changes that make a huge difference."
While the event has garnered high participation over the past four years, carpooling on a day-to-day basis still remains relatively rare among the student body.
Senior Hunter expressed the difficulty of finding someone with a matching morning routine.
"I get to school pretty early every morning, and didn't want to force anyone to wake up earlier so I could carpool with them," she said.
But for some, like senior Daly, the event has proven successful.
"I think it's fun to get to know people who live near you or just go to school with your friends in the morning," she said. "My carpool buddy and I decided to carpool more, too—I think we're going to carpool again this week."
– Kristin