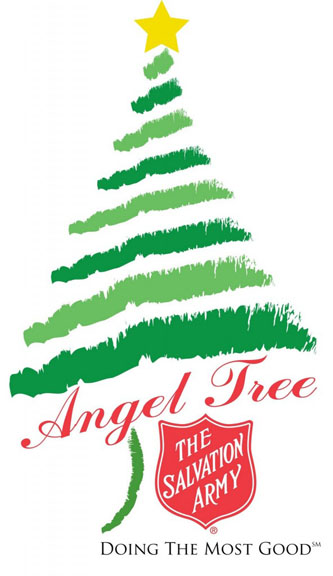 While the holiday season is, as a whole, a time of generosity, as proven by the annual influx of community service opportunities offered to Hockaday Upper School students, one of the most highly anticipated events for students is the yearly Salvation Army Angel Tree program.
"I always get so excited for when the sign-ups go up, but I am never able to sign up because the spots fill up so fast," said sophomore Vanessa.
Upper School students from both Hockaday and St. Mark's participate in this program, which registers people in need of all ages, ranging from young infants to senior citizens, as "Angels." "Angels" request specific gifts, one that they need and one that they want.
Beginning in late November, every weekend, several students from both schools have spent three to four hours of their Saturday or Sunday at the Galleria mall, where they assisted a Salvation Army core volunteer by registering Angels to donors and collecting the gifts as they came in.
Often times, because the Angel Tree booth is located inside a mall, donors return within the hour with purchased gifts, at which time the volunteers prepare the items for distribution.
Sophomore Paige said that while volunteering at an Angel Tree booth, she "realized that [the children] all wanted the same things I wanted when I was their age."
In mid-December, volunteers from both schools will head to the Dallas Central Salvation Army Headquarters to organize the collected gifts for the last time, as well as personally deliver them to the "Angels." The rest of the gifts are distributed to the families before the holidays.
– Amy