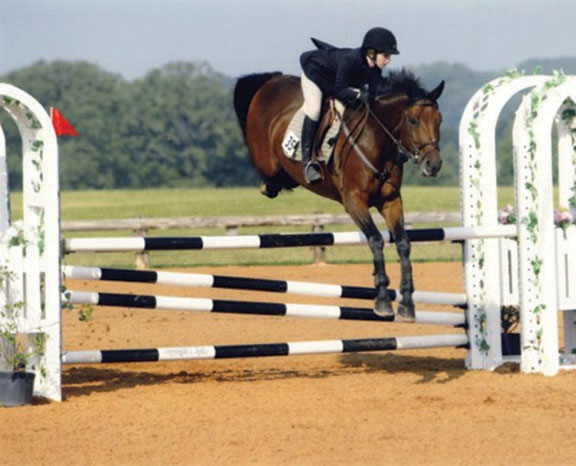 As the temperature drops, senior Fallon Bock, junior Ashley, junior KC and sophomore Jessica continue riding.
Winter is a time to prepare for the spring competitions and to increase their ranking for the spring season says Ashley who braves the cold with her horse, protected from the icy wind by a blanket.
When Fallon took a trail ride in Colorado, she uncovered her passion for horses. At the age of nine, she started competing at horse shows.
Fallon owns three horses: Carly, Hugo and Brownie, who just retired.  She bought Hugo in Germany in the summer of 2008 when she attended a riding school.
Fallon, the current zone finals reserve champion for children, the  first place champion for older children and the second place champion for equitation at the Texas Hunter Jumper Association circuit, said that in order to work with horses "you cannot be afraid of them because they will not listen."
Over the winter when the temperature drops to low, the horses cannot go out, so she has to work out other ways such as swimming while the horses are put on walkers.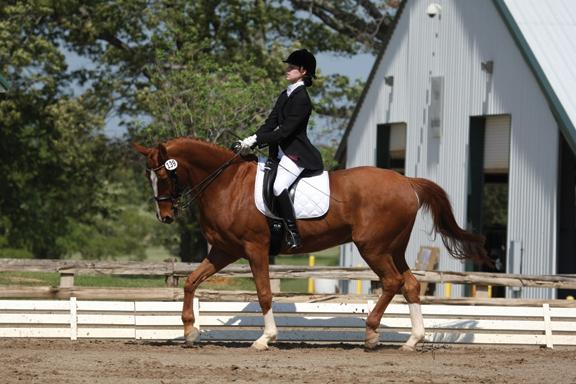 Ashley, who has also been riding since a young age, recently competed in the Regional Championships with her horse Welten Bummler, meaning "Globe Trotter" in German, who was imported from Germany last year in celebration for Ashley's  sixteenth birthday. After taking a year hiatus from regionals to grow accustomed to her new horse, Ashley  had a successful year, winning third place in a seat equitation competition, making her alternate to attend the United States Equestrian Federation Dressage Seat Medal Finals for the 14-18 age group.
As a young girl, Ashley loved horses and begged her mom to sign her up for lessons, on one occasion drawing a picture of herself on a horse and placing it in her mother's room with the words "riding lesson?" written across the top.
Ashley loves riding because of the "partnership" with her horse and can't image doing a "singles sport." She also enjoys going to competitions because of the atmosphere, being able to perform in front of crowds and the "adrenaline rush when entering the ring."
KC's grandmother, who was a trick rider and her love for animals led to her interest in riding.
At the age of seven, KC was given riding lesson for her birthday and in turn, discovered her passion for horses.
"[It is] not just a sport," KC  said. "It involves a lot of responsibilities."
Currently KC  rides her horse Zandor and competes both regionally and nationally. She plans to continue riding and hopes to find a riding team in college.
Traveling all over the country to compete, KC enjoys seeing her friends that she would not otherwise be able to see except at shows because they are from different parts of the country.
In preparation for the cold, Jessica, who has been riding since the age of three, says it is best to "ease [her horses] into it so the cold weather is not so much of a shock."
The winter is a way for Jessica to prepare for her upcoming show at Pin Oak in Houston by practicing almost every day in order to keep up her skills.
Fallon, Ashley, KC and Jessica share a lifelong passion for riding and enjoy representing Hockaday off campus.
Ashley said, "Even though we are off campus doing our sport, we are still representing Hockaday."
– Alaina