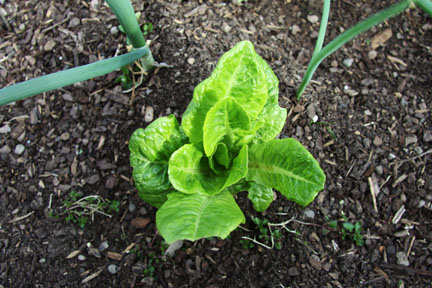 Hockaday boarders express excitement at the prospect of taking up shovels and headingto the garden
Eyes scanning options in the salad bar, students pass leafy greens, crunchy bell peppers and juicy cherry tomatoes. While preparing lunch trays, most students know that they're making healthy decisions by choosing these fresh veggies. What they may not realize, however, is that in a few months, their healthy selections will not only be nutritious but also part of a learning experience as Hockaday gardens supply more home-grown produce.
In efforts to involve more students with the cafeteria and introduce organic vegetables and herbs to the salad bar, food service director Torie Reynolds, boarding supervisor Ashley Allen and Lower school teacher and health specialist Cherry Fowler have partnered to head all natural gardens in the lower school, cafeteria and, soon, the boarding department.
Student leader of the future boarding gardens, senior Suzy said that she is "interested in the en4vironment." Since she also always loved growing plants, the position sparked her interest and made her a perfect candidate for the job. Suzy also has no doubts that many other boarders will enjoy the garden.
Although a garden committee of boarders will tend the garden, all boarders can help with
the effort. "A lot of the boarders are interested in gardening because they have one at home or never had the chance to participate one," said Suzy.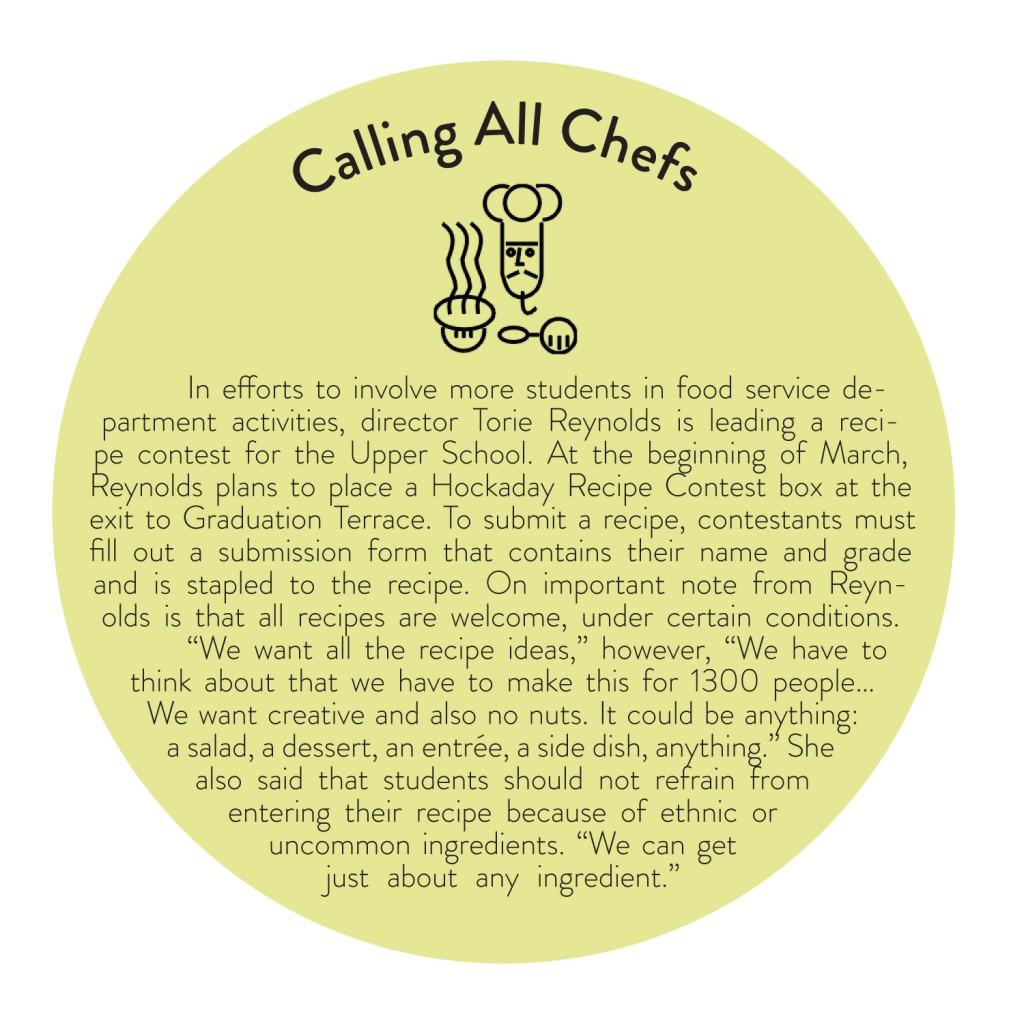 Sophomore boarder Dominique looks forward to the gardens because "our salads will be
better."
As the gardens are small and will not provide many vegetables to eat, Suzy believes that the benefits will lie elsewhere.
Suzy said that "the garden will hopefully let people know how much effort and resources go into growing something that we eat and influence them not to waste food." Also, "it's another opportunity that boarders can participate in and go out even if we're all in different grades and even if we're not all good at gardening."
While efforts to start a boarder garden are underway, the lower school garden has already provided the cafeteria with fresh produce.
Located next to the lower school basketball courts and playgrounds, the lower school gardens are a group of wooden boxes filled with soil, a few scattered vegetables, and popsicle sticks with students' names next to their plants.
"We've had cherry tomatoes, we've had lettuce, we've had a lot of herbs…we also have peppers from our garden," Reynolds said, ticking off the yield of the lower school garden.
Program director of the lower school gardens, Fowler started the project to incorporate enjoyable health education into the first through fourth grade curriculum.
She wanted "the students to learn how their food grows…to taste locally grown organic vegetables, fruits, and herbs freshly harvested from their garden and to have more time outdoors in the fresh air and sunshine."
In addition to teaching students about gardening at school, the project has also encouraged lower school students to garden at home with their families.
In addition to the lower school garden, a small kitchen-monitored garden supplies herbs, among other produce. "We've got a tangerine tree that's actually produced two this year," Reynolds laughed.
Although the boarder and lower school gardens will only be tended by those students, the benefits of all of the gardens are far reaching.
"Being able to use fresh produce that we know where it came from" is a highlight that Reynolds said will affect everyone.
In the end, student satisfaction and more student activity in food services at Hockaday is the most important thing that Reynolds hopes for. She wants everyone who comes through the lunch line to feel good about the food they put on their tray.
"It's a great feeling to be able to put up a little sign and say 'this was grown at Hockaday,'" said Reynolds.
Ansley