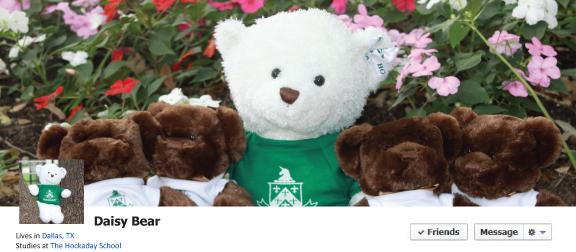 Students share tips on improving their Facebook profile over the summer
Travel, camps and beach vacations provide the perfect opportunity for a Facebook profile picture. The summer sun provides the perfect lighting. Added free time provides the perfect excuse. So why not kick off the summer with the perfect profile picture?
"A summer profile picture should include a fly, fun or silly, pair of sunglasses," chemistry teacher and Facebook user since 2008, Jennifer Stimpson, said."No swimsuits. But a sundress and sandals with a beautiful beach background would be quite fancy!  Hashtag summer 2012."
Stimpson also encourages girls to choose a picture that reflects their personality. "I think the photo you share should make people say, 'Yep, now that's the JS I know.' Your personality should come through on the shot you share," she said.
Profile pictures are particularly important during the summer due to the increased amount of time people spend "Facebook stalking," according to sophomore Ali. "The pictures of what people did this summer are always the best because those who are bored at home have a chance to go and stalk people's pictures."
However, girls should not change their profile pictures simply for the sake of changing them, according to junior Hannah. She points out that "your profile picture is the first thing people notice about your Facebook page, so it says a lot about you. Do not make an effort to get a new profile picture. It will always look weird."
Freshman Ally suggests "liking" your friends' profile pictures in order to get your own noticed. "Make sure you are confident about your picture," she said. "If it makes you proud, then it's a good picture."
But there are other techniques for acquiring likes on a profile picture.
While sophomore Katya suggests putting an attractive guy in your profile picture, sophomore Regina suggests including simply more than just yourself in the picture.
"A solo profile picture can be awkward sometimes," Regina said. "I always try and have one or two friends in my profile picture."
To some, group photos are the way to go. Sophomore Kirby particularly enjoys including her family members in her profile pictures. "If it is just a solid family photo, you will get a lot of likes because everyone loves family photos," she said.
While some students place more emphasis on who is in the photo, others express more concern over the new trend making one's profile picture "artsy."
"Just make sure it's artsy," Ali said. "Those are always the best. It is always interesting to see how creative people can be with their photos."
To achieve a more professional artsy look, Staff Photographer and Webmaster Charlotte Hoskins suggests changing the camera angle by "walking around the whole subject of the image to see if there is a different perspective you can shoot. That will make it unusual."
While students may not all agree on the specific "look" of the ideal profile picture, they may be more likely to agree that summer provides the perfect time to test out various styles and techniques.
Hoskins leaves students with one more bit of advice as they begin to depart on trips and other adventures: "Build a story about the vacation: start with the planning, the packing, the journey to the location. Get shots of the location and architectural elements unique to the occasion, special food items, etcetera. Those will make the most memorable photos."
-Gretchen