StaffStance: Addressing Commencement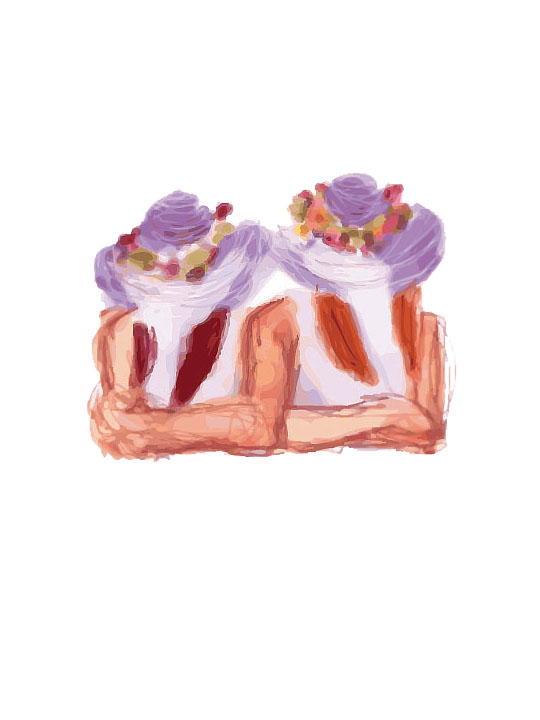 On the first Saturday of summer after the 2011-2012 school year, the entire Hockaday faculty and student body can be found sweating it out on graduation terrace to see one-hundred-plus white dresses, flowered sun hats and Hockadaisies walking across graduation terrace for their annual commencement. And despite the blinding heat and the mandatory attendance, we love this ceremony.
For commencement is one of the few times during the year when "Hockaday Community" becomes more than just a phrase thrown out at awards assemblies or by H-Club members giving tours. Rather, at this time, the phrase transforms into a tangible entity as Upper School students, their teachers (past and present), their families and their friends unite to send the beloved seniors on their way in life.
Along with the rare chance to palpably experience the Hockaday Community gathered in its entirety, we also relish in the unspoken emotional connection that members of Hockaday share with each other throughout the entirety of the ceremony.
Students parade in a synchronized, white-clad march  before  family and friends in attendance. Teachers are applauded for their hard work by their students as they march out wearing their colorful regalia . Seniors' sisters bear a canopy of flowers, creating a cherished moment between not only participating siblings but all siblings in attendance.  And lastly, each one wearing the same white dress in symbolism of their unity, members of the senior class receive their long awaited diplomas.
Countless other  aspects also define the ceremony. The seniors' hats, ornamented with flowers of their choosing. The choir's rehearsed voices in harmony with the rest of the Upper school student body. Each song a tradition dating back decades.The baskets of flowers, placed  on the steps of the terrace by the incoming student council to represent the transition of leadership for the upcoming year.
And it is not an individual portion of the ceremony that makes Commencement special to the Hockaday Community. For the unification of all of the aforementioned elements and the tradition and uniqueness of each combine to encompass the best parts of our time here at 11600 Welch Rd.
Commencement is unique in its ability to send us into the  freedom of the summer united  by our sense of community, and when leaving the terrace to go our separate ways, some of us for good, we know that we can embody all that Hockaday has taught  us and can acknowledge that Hockaday is a wonderful place.