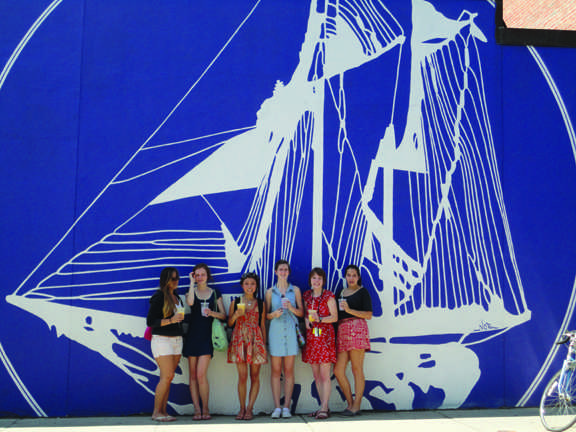 Home to the newly expanded Museum of Fine Arts and countless galleries, Boston, Mass. is in the midst of a major artistic revival. This summer, senior Katie studied in the shadow of the museum at a pre-college art program for the School of the Museum of Fine Arts.
"I wanted to improve [my art] and see what it would be like to attend a purely art school to decide for college," Katie said.
The program featured six classes: painting, drawing, sculpture, performance art, photography and video. Each day, Katie took three classes, which rotated on a block schedule. Afternoons were reserved for studio time.
The students also took weekend field trips to local art galleries, the Institute of Contemporary Art and the Museum of Fine Arts.
Though her day-to-day schedule did have structure, Katie said the program seemed geared towards students who attended art magnet schools because it "required a lot of self-discipline."
All the resources of the School of the Museum of Fine Arts were at her disposal – the teachers, the library, the studio space – but it was up to the students to use all these resources, she said.
Nevertheless, the program was a foray into life at an art college.
"It was nice to get to see what kinds of assignments you'd get if you went to an art school and how much time and effort is involved in fulfilling each project," she said.
Though her interest in art was bolstered because of her experience at the program, Katie has decided against attending an art school because her love for academics is too strong, she said.
By the time her family came to pick her up from the program and her own art was hung in a gallery in the school for final exhibition, Katie had made up her mind: to major in art and pursue her passion in college.
-Mary Clare
India: English teacher Kyle Vaughn
England: English Department Chair Dr. Deborah Moreland
Russia: Freshman Darcy and Juniors Anisha & Anna