Boarding in the Bahamas
Tai reflects upon her eye-opening experience at her semester abroad at the Island School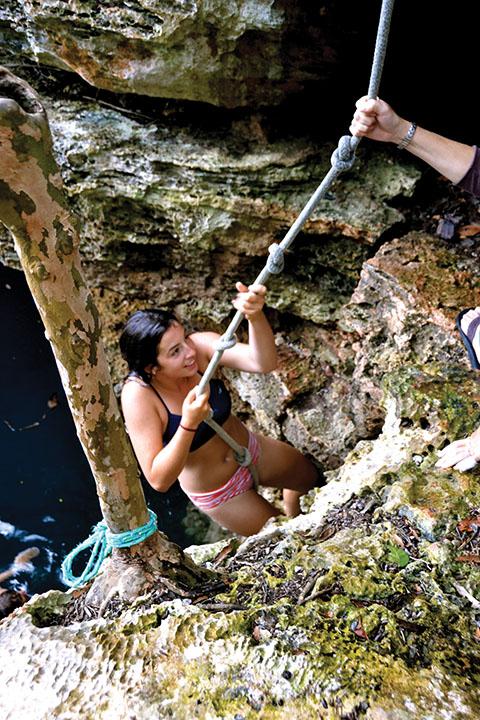 While most sophomores spend their school days crouched over laptops or napping in the library, Tai, now a junior, decided to make her sophomore spring semester one to remember.
Leaving behind her life her in Dallas, Tai headed to the Bahamas and, more specifically, The Island School.
Tai said that leaving behind her Dallas friends and family was a particularly difficult part of the experience.
"It was hard. The last night I was here was Winter Formal," Tai said, pausing to grin at the memory. "I left our after-party and all my friends and I were in this big circle hugging each other and crying."
Not only was Tai's departure rough on her, it was difficult for her friends and parents as well.
"The hardest part of her leaving was the uncertainty of what the program would be like. We had never visited the school so we didn't know what it would look like and how the people would be," Tai's mother, Jeri Fritz, said.
During this semester abroad, Tai was limited to 14 total calls, one each Sunday for 20 minutes. Four of these calls she made to her friends at home and 10 of which she reserved for family.
But with 49 students on her semester abroad program, Tai did not lack opportunities for making new friends.
"You go through so much with them, they become like your family," Tai said, a nostalgic smile crossing her face.
Tai's typical day over the next few months included rigorous morning exercises (either swimming or running), household chores, and the always-stressful homework load.
Tai quickly felt at home in her new surroundings.
"In just those few months, I feel like I've known them for my entire life," Tai said of her close-knit group of friends. "I know I could lean on those people for anything."
And although the difficult times gave Tai and her new friends something to suffer through together, the happy times also brought them all closer.
Tai described on of her fondest memories of when she and her class jumped off the docks into the ocean early one morning. Then, to top it all off, they saw dolphins jumping out of the water right on the horizon. "It was just the coolest thing I've ever seen in my entire life," Tai said.
She also said that, although the program was co-ed, it hardly fazed her.
"I didn't find boys as distracting as I thought I would," she said. "I did kind of like having them in the classroom because it brought in a different element that I wasn't used to. It's a very different feel."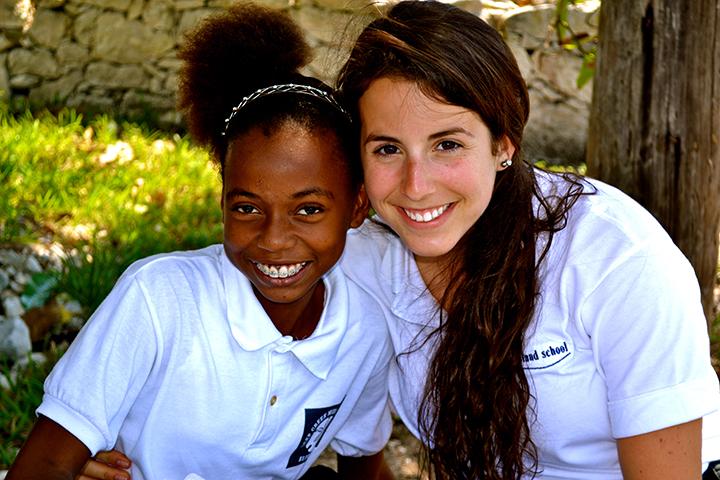 Tai applauded Hockaday for preparing her to dive into intellectual conversation with kids of either gender, especially boys.
"[Boys] stir things up," she said. "They tend to create more of an argument and I did well because Hockaday taught me to argue against anyone."
Not only did Tai form tight bonds with the other students in her school, she was also able to forge friendships with natives living on the island.
"A huge part of The Island School was something called 'Community Outreach," Tai said.
Community Outreach connected the Island School Upper School with the Deep Creek Middle School, a school for children who reside on the island. The program paired Middle School students with Upper School students for community service projects.
"You become pretty close with your buddy," Tai said. "My buddy and I are even friends on Facebook."
The program also connected Tai and the other students with a homestay family which they visited every Saturday for six weeks. They ate meals together, walked around and talked about each other's lives.
In one word, Tai described her settlement mom as "awesome."
Tai also said she made one particularly eye-opening experience.
"I know most people when they think of the Bahamas, they think hotels and pretty beaches, but a lot of the Bahamas is really rural and really poor," she said. "I live in a bubble. To be able to get out of that bubble and really see a different part of the world and experience it: that was probably the biggest thing I learned."
After having herself taken the once-in-a-lifetime chance, Tai encourages others to do the same.
"I would encourage anyone that's even remotely interested in doing something like this to do it," Tai said. "The biggest con I can see is that I have to take chem as a junior, and that may seem like a big deal but the pros outweigh the cons by lightyears."
Tai said that, if she could, she'd go to The Island School "a hundred more times."
"I wouldn't trade it for anything," she said.
-Alexis