Contributing writer Sydney provides insight (with the help of her classmates) into Hockaday students' top picks in television for this year. It isn't too late to spend an "exciting" Friday night catching up on these dramas. Sydney provides suggestions on which ones to dedicate your time to based on her own experiences and an October survey of 175 Hockaday students.
The CW's "Gossip Girl" (Mondays at 8 p.m.)
On its sixth and final season with only 10 episodes, it is time to say goodbye to everyone's favorite Upper East Siders. Fans highly anticipate make-ups and break-ups, and "Gossip Girl," based on Cecily Von Zegiesar's book series of the same name, will definitely deliver based on the dramatic previous seasons.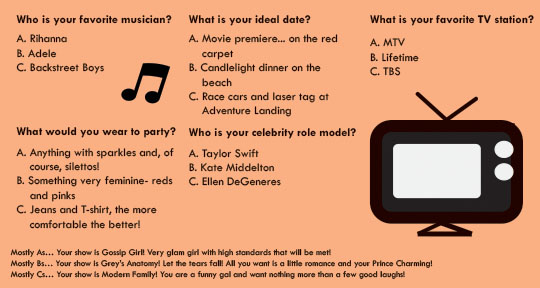 The clan is all grown up, out of college (did they ever actually go?) and ready to start their lives free of Gossip Girl, the (sometimes) anonymous blogger who tracks New York City's elite teens. Although many say "Gossip Girl" has deteriorated drastically in recent seasons, senior Taylor continues to watch her favorite show.
"The relationship between Chuck Bass and Blair Waldorf that has been developing since the first season keeps me watching it," Taylor said. "I want to see how they end up and how their lives, together or apart, will end up."
Ah, yes, Chuck Bass, the resident bad-boy who wears Burberry. I remember the first time I learned Ed Westwick, the actor who plays Bass, was British. My computer still contains hundreds of collages of my favorite pictures.
Other favorite male characters include Nate Archibald, played by Chace Crawford.
Season one of "Gossip Girl" averaged around 2.35 million viewers per episode. Last season, however, the show only garnered around 1.18 million viewers per episode. As the series progressed, the number of watchers has slowly dwindled.
"After the main cast left high school, things just didn't make sense as much anymore," Taylor said. "Why would Gossip Girl follow around college kids? And the story lines got a little extreme."
With only a couple of episodes left until we say XOXO to "Gossip Girl" forever, the main sentiment amongst fans is that as long as Chuck and Blair end up together, the show was worth it.
Until then, we get to continue to enjoy watching some of Hollywood's most attractive males (and females—Blake Lively is flawless) spend money and attend parties that make us common folks salivate with jealousy.
ABC's "Grey's Anatomy" (Thursdays at 8 p.m.)
With the most talented and beautiful doctors ever, "Grey's Anatomy" gets Hockaday girls tuning in every Thursday. The new, ninth season has brought tons of tears and even more drama.
With beloved characters leaving every other episode, Grey's fans can barely reach for a tissue before more tragedy strikes. Seriously.
After eight seasons, however, they expect nothing less.
"I like 'Grey's Anatomy' because it is nothing like my life at all," senior Jordan said. "So I get to escape every Thursday to Seattle Grace-Mercy West Hospital for an hour and worry about their obstacles instead of mine."
The television drama centers on Meredith Grey, a young aspiring surgeon who, throughout the seasons, develops relationships, both professional and personal.
The main cast has, for the most part, stayed on the show throughout its course. Fans thus feel as though they really know and connect with the characters. Watching them go from being interns to full-on residents to, in this new season, attendings, we have seen each character grow immensely.
"My favorite character is Derek Shepherd because he is attractive," Thomas said, "or Cristina Yang because she is so driven."
One of the greatest blows in the history of the show came at the beginning of this season, however, when one of the principle characters, Mark Sloan (a.k.a. "McSteamy") died. Because Dr. Sloan's lover, Lexie Grey, died during the previous season finale, this plot twist especially hit the fans hard.  Including flashbacks involving each character's favorite memories with the hilarious hunk, there could not have been one dry eye after the first episode.
The show will continue to throw in huge surprises to excite the fans as they enter the ninth season.
"I'm still hoping that the plane crash was all a dream," Jordan said.
With incredible plot twists such as the plane crash and the psycho serial shooter, 'Grey's Anatomy' never has had a dull moment. I anticipate an exhilarating season as lives and relationships hang on the line.
ABC's "Modern Family" (Wednesdays at 8 p.m.)
Overall, "Modern Family" attracts the most views of Hockaday students.
With three abnormal and fantastic households, every girl can see a little bit of her own crazy family in this show. "Modern Family" is undoubtedly hilarious and features an incredible cast.
In the end, nothing can unwind a stressful Hockadaisy on a Wednesday night like a good dose of comical Sofia Vergara.
"I love 'Modern Family' because it makes me laugh no matter what," sophomore Aly said. "I usually end up laughing throughout the entire episode."
Each fan differs on her favorite episode or moment but all can agree that the show and the characters are incredibly relatable.
The show made having a weird, abnormal family cool.
With Haley going away to college (my own mother cried and hugged me the entire episode) and Gloria having a baby, this season promises comical, new plot twists for everyone's favorite family.
Sydney's Picks
With tons of new shows piloting their first seasons, I have willingly accepted the challenge of watching all of them and deciding the best ones. No, I told my English homework, I cannot do you, I must watch TV for the good of Hockaday.
My picks? As far as drama, I am betting "Nashville" (Wednesdays at 9 p.m. on ABC) will go far. With an amazing cast, which includes Connie Briton (Tammie Taylor is back y'all) and Hayden Panetierre, the show definitely has promise.
If you are looking for another 30 minute comedy, I recommend "Go On
(Tuesdays at 9 p.m. on NBC)." Matthew Perry (Yes, from "Friends." No, Monica is not in this show.) is as charming as ever, and the somewhat morbid sarcasm will hit the spot for many.
So there it is! Your guide to the beginning of the 2012-2013 TV season. So do your homework tomorrow night or say your dog ate it, it's time to watch TV.
-Sydney