Hockaday and St. Mark's students volunteer at Dallas' annual Feast of Sharing
Upper School students from Hockaday and St. Mark's had a lot to be thankful for the evening of Nov. 8 when they volunteered at Central Market's sixth annual Feast of Sharing, held in Fair Park's Centennial Hall near downtown Dallas.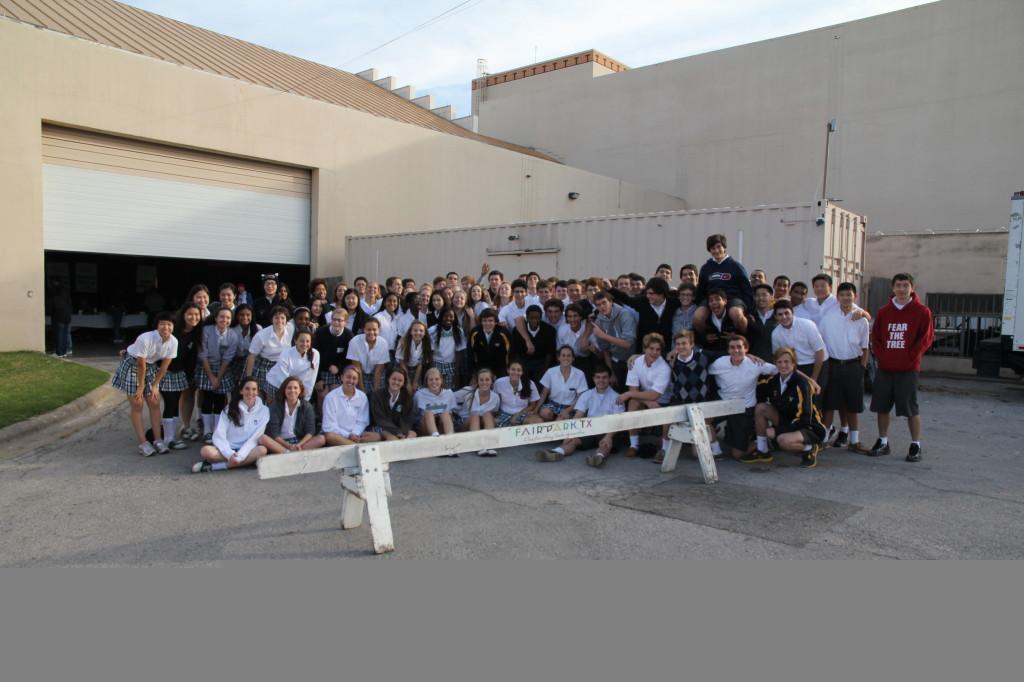 Feast of Sharing is a dinner highly-anticipated by both the collective Dallas and Hockaday/St. Mark's communities. One hundred Hockaday girls and St. Mark's boys facilitated an approximately 11,000 Thanksgiving meals that were served to Dallas residents all afternoon and evening.
Hockaday and St. Mark's volunteers were dismissed from class early around 3 p.m. and worked at the event until 7:30 p.m. Volunteers were assigned jobs such as putting the dinners together, delivering them, face painting and facilitating activities for children.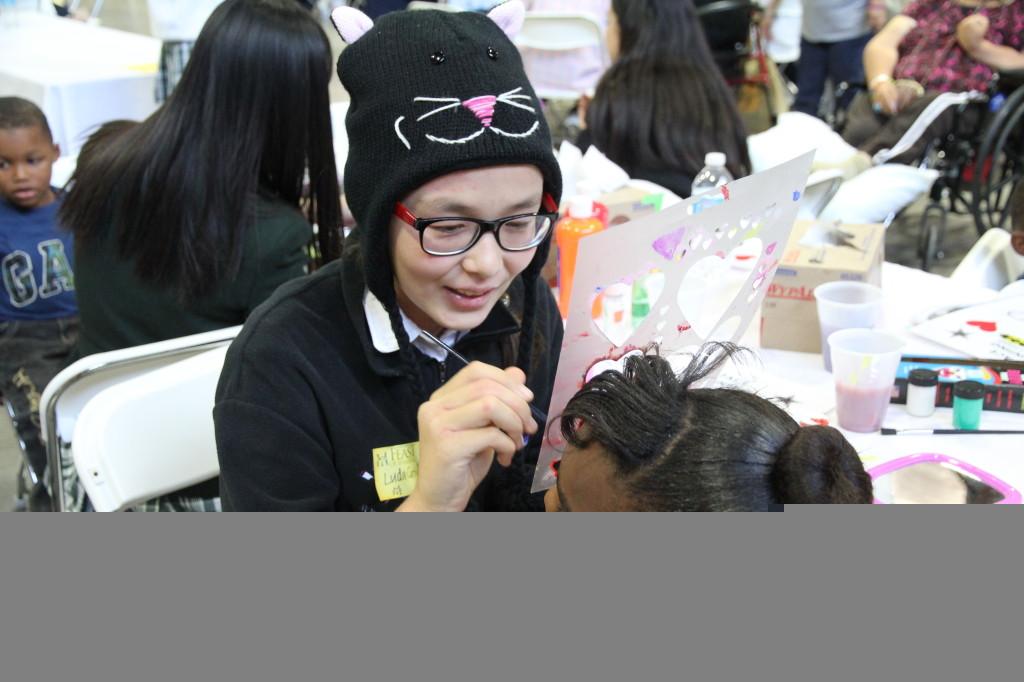 Although 50 students from each school were allowed to volunteer, a greater number than any other community service project, spots to attend the Feast of Sharing still filled up fast.
"I think it's popular because it reaches out to so many people," said Hockaday junior Taylor, who was responsible for busing the tables and distributing plates of food. "[Volunteers] could really see the people they're helping out."
The dinners included turkey, mashed potatoes, gravy, vegetables and cranberry sauce, all courtesy of Central Market. There was no limit to how much food a person could eat at Feast of Sharing.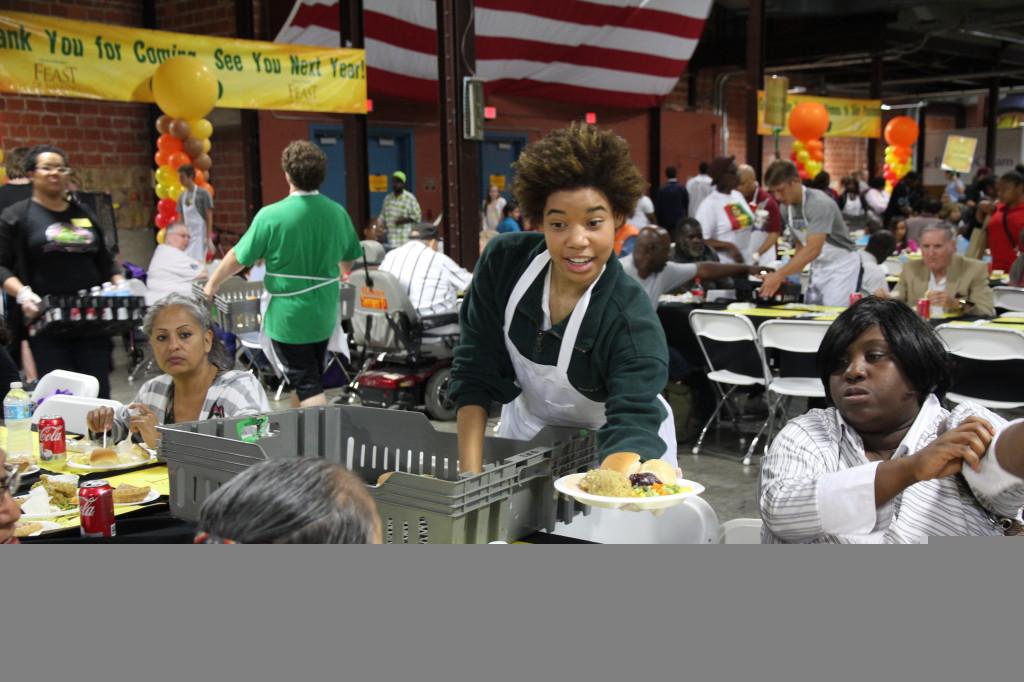 The six-hour event involved activities to supplement the dinner, including family and social services booths, a live band, as well as arts-and-crafts tables and bounce houses for children.
The Feast of Sharing emphasized the opportunity for anyone and everyone to attend and provided free bus transportation from multiple Dallas locations to the event location.
St. Mark's junior Sam, who put together plates of food and painted children's faces, enjoyed participating in community service in a new and special setting by volunteering at the Feast of Sharing and added that Feast of Sharing "really instilled a passion for service within me."
-Amy