Each year, Hockaday's Community Service Gift Drive offers hundreds of children gifts that they might otherwise not receive during the holidays. This annual tradition, 20 years in the making, starts when students return from Thanksgiving Break and ends when they leave for Holiday Break.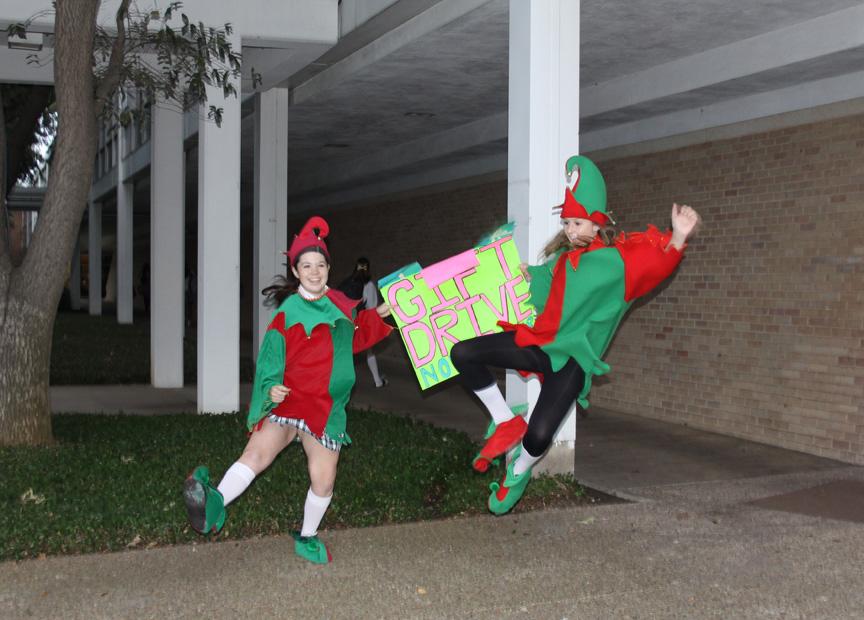 In past years, advisories were assigned certain gifts to collect and donate to children from various organizations. This year, however, the Gift Drive, now through Dec. 18, has taken an entirely new outlook.
Each advisory is assigned a family to buy gifts for. The families have a unique, short story behind what organization they go to and how they got involved with it. The story also includes a short list of what each child likes and has on their wish list for the holidays. This way, the gift drive becomes more personable and meaningful because the advisory is directly connected to the child to whom they are giving gifts.
Different from last year, the children receiving the gifts are of all ages rather than just teenagers.
One family benefiting from the Gift Drive this year has a son and a set of twins. The children, all under the age of seven, are supported by a single mom. The family relies on the TR Hoover Center and hopes that this holiday season the children will get the gifts they are hoping for. Some of the gifts they asked for include socks, a toy car, games and a coat. The advisory is also encouraged to buy items on the wish list for the organization as well. This includes school supplies, sports balls and toiletry items.
Laura Day, head of the Community Service Board, said, "If there is one thing for everyone to know, it is that the Gift Drive is totally different this year. Every advisory gets a story and has the ability to personally hand-deliver their gifts to the children they are providing for."
Hockaday is working with St. Mark's again this year, who is also assigning each advisory a certain family to whom to bring gifts. Last year, both schools raised a total of 2,000 gifts. This year, both schools are aiming to bring in even more gifts.
Some of the organizations that Hockaday is benefiting are TR Hoover Center, Promise House, Gooch, Sudie Williams, Interfaith Housing Coalition, Vogel Alcove and Family Gateway. This is the same number of organizations as last year, and as Day said, "Any place that you volunteer at, you are probably giving gifts to them."
-Charlsea