Googling, the Internet and Technology and their effects on the classroom environment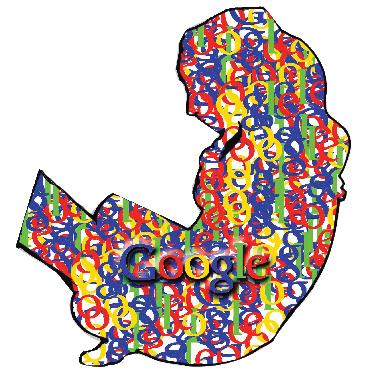 Junior Jennifer googles 15 to 20 different facts or questions everyday: from NASA and mars to Kate Middleton's pregnancy. The verb "Google," which came into existence in 1998 and was added to both the "Oxford English Dictionary" and "Merriam-Webster Collegiate Dictionary" in 2006, has assumed a place of prominence within the plethora of verbs commonly used.
But Google, the Internet and technology have impacted far more than day-to-day vocabulary.
Technology has provided the potential for a reduced need of memorization and traditional learning, sparking debate among teachers.
Even with the influx of information at students' fingertips, memorization has not lost its place in the classroom, said Upper School math teacher Andrew Brown.
"Memorization is still important," he said. "There are certain things that a student must know."
History Department Chair Steve Kramer concurred and highlighted the need for having a core knowledge of certain facts.
"We need a passing reference to certain things. We have to memorize certain things in order to think analytically and put the facts together. You need to be able to think for yourself," Kramer said.
The difference, Brown said, is that students should memorize from repetition of concepts—not necessarily by sitting down and memorizing how to do a slew of different problems.
"It is more about learning the concept and applying it," Brown said
Offering a student's perspective, Jennifer, junior representative on the Technology Board, agreed and said "simply memorizing facts doesn't help with application later."
Kramer said that we probably rely too much on Google, so it is important to keep students involved and constantly questioning, defining and asking why.
This accessibility is not only utilized by students for research but also by teachers.
"We all google too much," Upper School English teacher Janet Bilhartz said.
But even with easy accessibility to looking something up one "can't just google something in the middle of a conversation," said Bilhartz.
It is also more important to focus on understanding than to simply have information.
"The Internet is a great source of knowledge but it does not create a source of thinking," Bilhartz said.
She added that from advances in technology are born many more possibilities and a myriad of ways to integrate technology in the classroom.
"The key to remember is that technology is a tool," she said. Technology is only here to help—not to replace—all other forms of teaching and learning, such as memorization or class discussions.
-Alaina