A look at the interests and accomplishments of the Youngblood family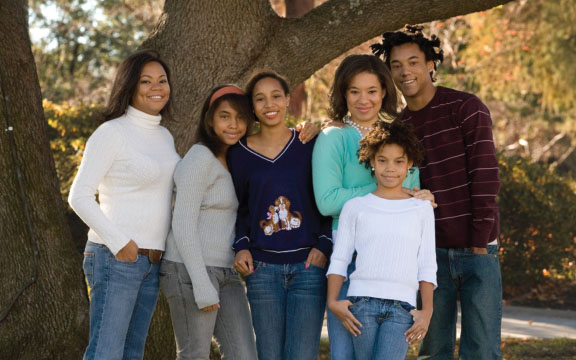 Conner Youngblood never watched Grey's Anatomy—until one of his songs was featured in a recent episode.
Conner, older brother of junior Dalton, graduated from Yale University this summer. He currently lives in Nashville, Tennessee, where he writes, plays and records music.
When he heard his song on TV, he said it was "cool," especially when "a few surprised friends texted me 'did I just hear "Australia" on Grey's Anatomy?'"
Conner's song "Australia" was discovered by the show's music supervisor, who sent an email to Connor asking him for permission to use the music in an episode. The episode they picked was "Beautiful Doom," episode five of season nine.
Conner's parents, Dr. Sharon and Dr. Kneeland Youngblood, said they were overwhelmed when they heard the news.
"As parents, you'd always like to think that your children are talented," Sharon said. "But having recognition from an independent outside source was reassuring that it's not just a parental thing."
Conner started recording music during his senior year of high school, when he first began to realize his passion for music.
"I got into music through playing the instruments first," Conner said. "I started picking up how to learn different instruments along the way."
Conner has also had songs featured on other TV shows such as Ringer on CBS, Teen Wolf on MTV and Roadtrip Nation on PBS. His songs have even reached across borders and were featured in a commercial for an Australian department store called Myer.
He has written 40 to 50 songs, though not all of them were released.
His parents expressed their pride in Conner's accomplishments.
"We're proud of our children like all parents are. We hope that we did a good job as parents," Sharon said. "But we can't take all the credit."
Kneeland added, "It's a collective effort. Every child is unique in his other own way. We're fortunate they're in a community where they're around high-achieving people. It makes them achieve that much more."
Conner has five siblings, four of whom attended Hockaday: Devon, Arden, Avery and Dalton. His half-sister, Nina, the oldest of the six Youngbloods. All of the Youngbloods have very different interests and plans for their futures. Their parents explained how they supported their children to find their talents.
"Part of helping our children find their passions was just exposure to different things. You can't find what they have a passion for if they're not exposed to it," Kneeland said. "We didn't know Conner had a passion for music until one day he started playing the piano."
Devon, like her brother Conner, also takes interest in the arts, but she prefers painting.
After graduating Hockaday in 2006, Devon attended Harvard University, where she studied in the Special Concentrations Department for independent study as a visual studies major.
"It was a study of how people see and how that connects with how people create in architecture and the artistic visual world," Devon said. "I'm a very visual person myself. I think that's why I'm drawn to art."
After graduating from Harvard in 2010, Devon travelled on a fellowship in Egypt for a year. There she studied the contemporary cultural identity in Egypt through the arts and worked at a contemporary art space during her time there.
Now, Devon is working in New York at Sotheby's, an auction house which specializes in selling fine art, decorative art and jewelry.
"I deal with the [finances] for purchases, help organize the delivery of property to clients, and facilitate any purchases that could occur after an auction is complete," Devon said. "I like art, but it's interesting to see the business side of it and the financial components involved."
Just as Devon is experiencing the business side of art, Arden, a junior at Princeton University, is also interested in business, but in a more general way. This semester, she decided to study abroad in Salamanca, Spain.
Over the summer, she interned at the Boulder, Co. Office of Crispin Porter & Bogusky, an advertising agency. She went on to attend a training program at Bain & Company, an American global management consulting firm.
Arden has developed an interest in fashion organizations and clubs on campus such as the Fashion Speaks publicity committee. The club is a student-run fashion show devoted to helping Autism Speaks, an autism research organization.
Also an athlete, she continued fencing after leaving Hockaday and, once she returns to school next semester, will fence on Princeton's varsity team for a second year.
Avery, the next sister, currently attends Stanford University where most of her time is taken up by being part of the fencing team. She got involved in the sport because her older sister fenced in high school.
"I wanted to follow in my sister's footsteps and be just like her," she said.
Avery said fencing takes up a lot of her time so she is unable to be involved in lots of clubs at her school. However, she does find time to help teach a fencing class for children.
Although she has not gotten the chance to travel abroad yet, she interned in Colorado last summer at an advertising agency.
A third athlete and the youngest of the six Youngbloods, Dalton plays soccer on a travel team that has placed second in the nation for three consecutive years. She also plays for Hockaday's varsity soccer team. She is involved in choir and is part of the community service and athletic boards.
Once in college, she hopes to study bio-chemistry or history.
Their parents explained how they helped their children find their passions.
"I think it was certainly helpful having a school like St. Marks and Hockaday where there are lots of choices in terms of athletics as well as academics," Kneeland said. "It gives them the opportunities to take risks and see their interests."
Sharon said that they supported their children in whatever activities they chose, sports-related or otherwise.
"We let them try different things and, in the end, they focused on one select sport because they wouldn't have time for more," she said. "They chose something that they love and stuck with that."
-Charlsea and Courtney