Dr. Katherine Downey's junior advisory takes pride in its healthy eating habits. The Downey girls said the healthy habits started after their sophomore year, otherwise known as the year that they ate a bag of popcorn every day.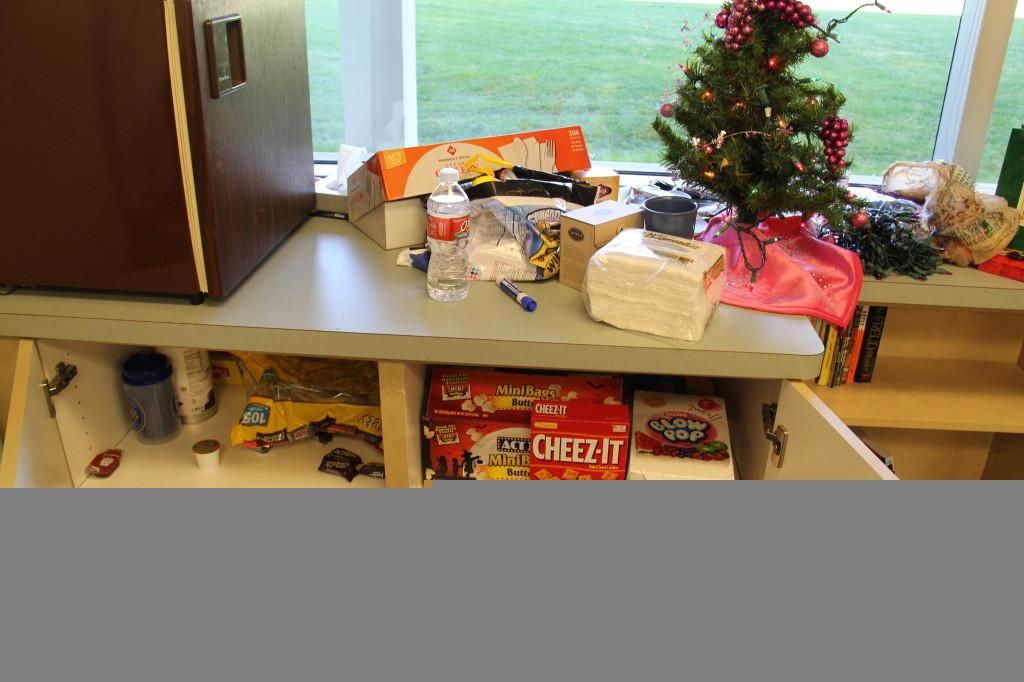 Advisory member Katie believes that if they eat a good breakfast in the morning, eating food in advisory isn't necessary and doesn't really help. She said that she eats advisory food "once in a blue moon," and when she does it is usually healthy food. Although their food does consist of items such as popcorn, Cheez-its and coffee from their very own coffee maker, the popcorn is hardly ever touched and the girls tend to lean more towards to foods like pita chips and peanut butter (advisory favorites). They tend to steer clear of chips and cookies.
But no matter the food, it usually only takes a few days for it be gone, and then, advisory member Caroline said, they just yell at someone until she brings food or wait for someone to, "out of the kindness of their heart," bring some in.
Despite their best efforts, the girls could not get the weekly/bi-weekly assigned food system to work and instead settled with a general free-for-all. Although slightly embarrassed about the "messiness" of their food stash, the girls are proud of what's in it.
-Alexis