Daisies on the Run
A look at marathon runners at Hockaday
Twenty-six miles and 385 yards. Hours of pure drive and endurance. Weeks and weeks of training. And the newest trend among Hockaday students and teachers alike. Marathons.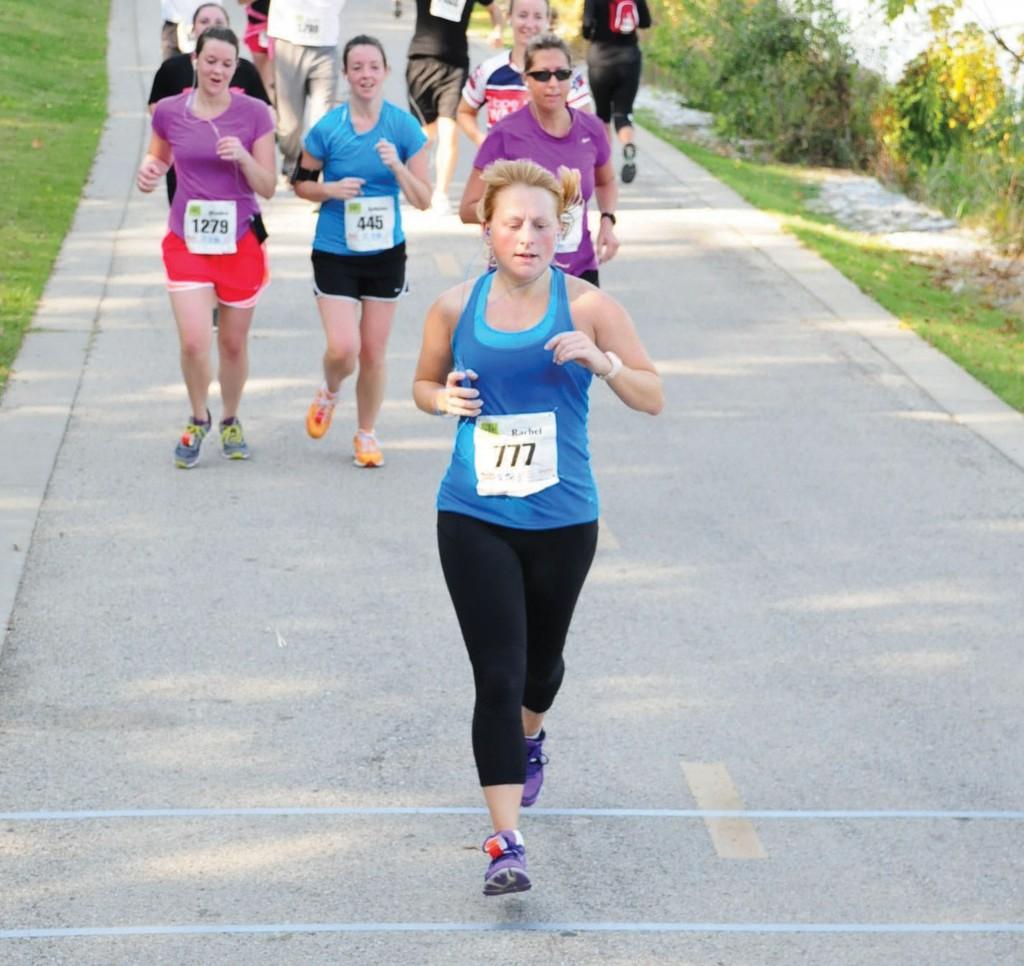 Multiple Hockaday teachers have collectively run over 20 marathons, both half and full, in the past two years. And several students have run marathons as well, either on their own or through Jog For a Cause, an Upper School club that focuses on providing everyone fun opportunities to run for good causes.
Upper School math teacher Rachel Grabow ran the Dallas Running Club's half marathon in November, and Sophomore Madalene ran the Walt Disney World Marathon in Janurary.
Grabow has been running for over 10 years for exercise, but, once she reached six miles, she decided to go for the half marathon.
While marathons can be a daunting task, Grabow and Madalene reached the general consensus that they enjoy running and view the experience as fun and exciting.
Their pre-marathon training, however, differed greatly.
Grabow's running had always been for the sole purpose of stay fit, but when she signed up for the half marathon, her running became much more than just exercise.
"All the books I read said to increase your mileage by 10 percent each week, so I did that," Grabow said. "I also got fitted for running shoes at Luke's, and I had to learn more about how to manage my eating and drinking pre, during and post-marathon."
And amidst all her training, Grabow also had to manage the stress fracture on her foot that she suffered from over the summer.
"I started swimming to help with the stress fracture, and I think that really helped," Grabow said.
Madalene, on the other hand, faced different challenges.
She hurt her nose, had to get surgery and, because the broken nose interfered with her breathing, did not get cleared to run until about two weeks before the marathon. But her struggles did not end there: one week before the marathon, Madalene fell ill to pneumonia.
"I really only trained for about a week," Madalene said. "Going into [the marathon], I think I was more nervous than anything because I had been sick the week before."
Not only is the training important, but the food you eat can also make a difference.
Cross Country and Track Coach Laboris Bean said that training every day and running a half or full marathon can take a lot out of your body, so healthy food or supplements are necessary.
"Post-workout supplements, water and plenty of food and vegetables are always good to eat," Bean said.
Grabow said she likes energy gels and water. Madalene prefers energy shot blocks and Clif Bar goo.
"The hardest part of running long distances for me is the eating," Grabow said. "Just managing what food I eat while I run is a definite challenge for me."
Despite the obstacles both Grabow and Madalene had to overcome, both finished their respective marathons.
"It was a great experience. I 'm glad I did it," Madalene said.
Although Grabow said it was much harder than she thought it was going to be, she loved it and is already preparing for a full marathon in February.
Madalene also found the marathon to be a challenge, but found her main struggle to be boredom.
Bean said that the most important part of running a marathon like Madalene and Grabow did is simply confidence and trust.
"First and foremost, never give up and trust in your training," Bean said. "Once you make the commitment, stick with it."
Madalene and Grabow agree with Bean's premise, but have their own "systems," as well as some tips and tricks, on how to endure and complete a marathon.
"I don't like running with other people," Grabow said. "I like to zone out and not really pay attention to anyone. I also like to listen to music, hip-hop, rap, anything with a good beat."
Madalene thinks what helped her the most through the marathon was her mental game.
-Alexis