Hidden in the Upper/Middle School Hallway, the faculty lounge is the ultimate chamber of secrets where all Hockaday faculty congregate in private and discuss all their classes—or so students think. Perhaps surprisingly, the teacher's lounge is the very practical, equipped with several teacher necessities and amenities.
The Treadmill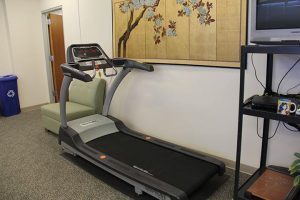 This was a recent addition to the teacher's lounge, perfect for when teachers want to squeeze in a workout during a free period or lunch. No need to walk to the wellness center.
The Private Women's Restroom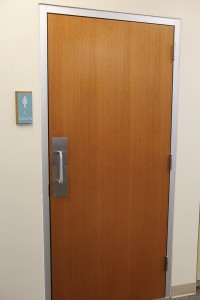 Easily the nicest and cleanest bathroom in all of Upper School, it eliminates the awkward run-in with your math teacher and provides more teacher-student privacy.
 Tea Counter
Ever wonder where teachers return with piping hot tea from?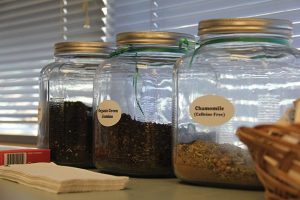 Laminator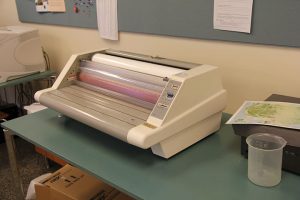 This teacher appliance is located in the central area of the faculty lounge.
The Espresso Maker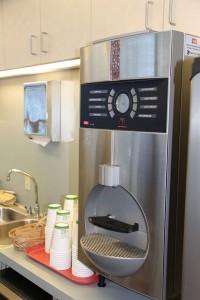 Another recently added asset in the lounge,  this machine has the ability to make hot chocolate, coffee, cappuccinos, lattes and mochas. With the additional option of fat free milk, teachers can indulge without the extra calories.
The Scantron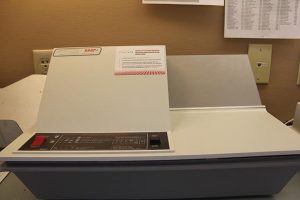 This machine, talked about but never seen by students, is hidden in the back of the lounge. The source of much testing angst and dread from students, the scantron surprisingly does not have a monster-like resemblance and is, in fact, quite unimposing– about the same size as a printer.
-Elie