Snapping Her Way to Fame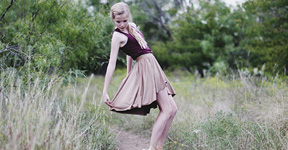 Eleven thousand. The population of Richmond, Tex., the number of calories in 10 large bags of movie theater popcorn and the number of feet between Hockaday and St. Mark's.
It's also the number of followers that sophomore Olivia has on Instagram.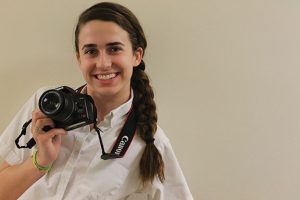 With automatic web profiles, 20 artsy filters and over 100 million users, Instagram, a social media app for editing and sharing photos with friends, has become the fourth most downloaded app in the United States since it was first created in October 2010, according to the iPhone App Market.
As the average Instagram user has about 100 followers, it takes a truly talented photographer to gain over 11,000.
Olivia first discovered Instagram and created her account, allsmiley, during the summer before her freshman year. After that, all it took was the first shutter of the camera lense for her love of photography to be born.
"I started Instagram just because everybody else had it, but then I saw all the really cool photography," Olivia said. "I wanted to do the same, so I just started taking pictures."
Olivia started her work with Instagram by taking pictures of her friends and family. Sophomore Ripley, a ballerina and friend of Olivia, is one of her favorite people to work with.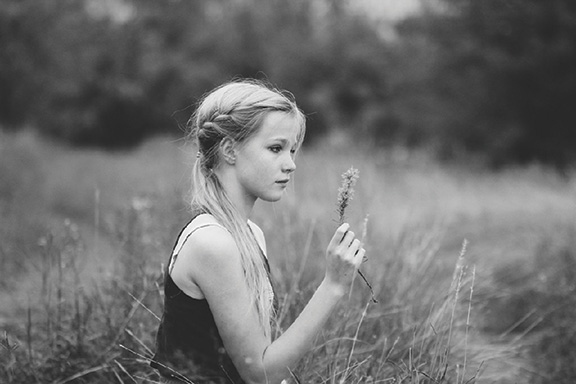 "[Ripley] is really great because she is a dancer so she can do a lot of cool poses and jumps, and they make really great photographs," Olivia said. "It's just easy to work with her."
Ripley said she likes that Olivia never makes her do weird things and that she can just "have fun with it."
"I don't always think that I look that great, but the photos themselves always turn out beautiful," Ripley said. "I just like to help her do what she loves."
But for Olivia to continue taking photos on a regular basis, she first needed to gain followers.
"It took me a really long time to get the amount of followers I have now," Olivia said. "I remember I would try to get followers by going to people's pages and just liking all of their photos. I also used about 15 billion hashtags on every photo."
"Billions and billions" of hashtags later, Olivia said she finally reached 300 followers.
"After I hit 300, I made the popular page for the first time," Olivia said. "I just freaked out, I was so excited."
From that point on, Olivia quickly gained more and more followers and frequently made the popular page, a tab on Instagram that features pictures that reach at least 50 likes in under 30 minutes.
But all of this fame did not come without hard work.
"From putting the pictures on my computer to posting them on Instagram, the process takes me about 45 minutes per photo," Olivia said.
Ripley has seen first-hand the dedication that Olivia puts into her photography.
"She doesn't always spend that much time on it, but when she does decide to post something, she spends a lot of time choosing what to post and editing it," Ripley said.
Sophomore Madalene has been by Olivia's side since day one and has watched her achieve this success but has also witnessed the sadness that came with it.
"I think there are times, especially if she doesn't have pictures she likes, she gets really frustrated because she feels bad for her followers," Madalene said.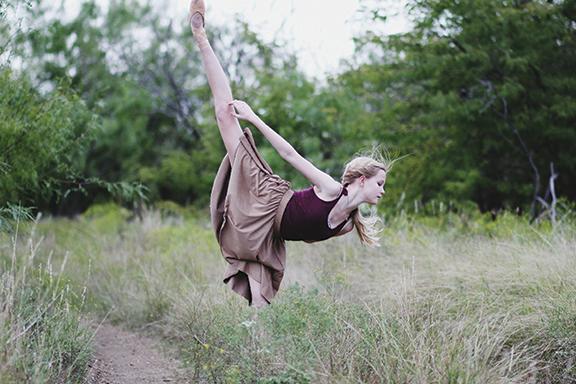 Although she appreciates all the fame that Instagram has brought her friend, Madalene thinks that it is time for Olivia to break out of the Instagram realm and move on to more serious photography that will appear to a wider audience.
"I think Instagram is a great way to get your pictures out there, but it's mainly just for kids," Madalene said.
But no matter what Olivia decides to do with her photography, Madalene gives her full support.
"She can take a picture of an apple and turn it into something amazing," Madalene said. "And she is really passionate about it, and I think that is a big part of it."
Olivia agrees that Instagram will not "get her far" in the professional world when it comes to her photography.
"I want to learn to be more professional about it," Olivia said. She was able to shadow a photographer in March.
As for her future, Olivia is still unsure about where her photography will take her.
"I want to expand it more through high school and college by doing senior portraits, but I'm not really sure what I'm going to make of it after that," Olivia said.
But she said she is sure about her love of photography.
"I absolutely love photography. I love being able to capture something and make it beautiful," Olivia said. "I don't know what's going to happen next, but I'm proud of what I've done so far."
Visit www.olivia-anne.com to view Olivia's photography and schedule a session.
-Alexis