Tom Johnson Leaves Seven-Year Mark on School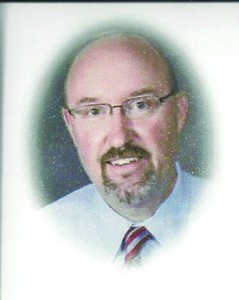 Johnson died suddenly on Sunday, Feb. 17, 2013 at a hospital in Dallas.
Thomas fondly recalled sharing an office space with Johnson for the past seven months.
"It was great to share an office with him. If you had any question about anything, he was that go to guy who would drop everything to help," she said.
Johnson helped Thomas, who began working at Hockaday this year, learn the ropes.
"It was easy to follow his lead," Thomas said. "He just made teachers feel comfortable."
Johnson worked at Hockaday for seven years and helped Lower School teachers learn how to integrate technology into their classrooms. He also taught girls how to use computer programs and become comfortable with technology.
Lower School Computer Coordinator Kathy Townsend first met Johnson when they team-taught classes in the Lower School.
"I have been teaching for a long long time, and I learned a lot about how to teach from him," she said. "He changed the way I do things."
Thomas added that Johnson kept both his side of the office as well as his schedule meticulously organized.
Director of Technology and Information Resources Jason Curtis, who knew Johnson for over 14 years, said that they were like the "odd couple."
They were opposites when it came to organization. When they first co-taught a software program called KMAC and it did not work correctly, Curtis said "it was not his style to have things crash and burn."
However, Johnson was good humored about the whole experience and when Curtis first came to Hockaday, Johnson brought him a welcoming gift: a screen cleaner with KMAC written on it.
"It was a memento of that nightmarish day together," said Curtis.
He planned out lessons months in advance, presented workshops for teachers and decorated the rooms of the workshops in a theme. In these workshops he would educate teachers on how to use different technologies in the classroom, including blogging and Skype.
"He pushed himself in all the work that he did," Curtis said.
According to Townsend, Johnson was fun and engaging and loved by the Lower School students because of the "interesting, logical, hands on manner [with which] he presented things."
"He helped us understand things in a nice way," she said. "One never felt intimidated by him and he allowed the kids to be creative."
Townsend added that one of the students told her "I really miss Dr. Johnson because he was so kind."
She described Johnson not only as a great educator but also a great friend.
"He had a great sense of humor and always made you feel really at ease and comfortable with him," said Townsend, whose desk is lined with the little penguins that she gave to Johnson as gifts. "It started as a joke with one little tiny penguin and he was one of those people you want to do fun things with and accepted it so well. He didn't even collect penguins," Townsend said.
Johnson did, however, collect memorabilia of his Alma Mater, Iowa State. He also enjoyed running and was active. He fostered a love for learning and travelled to technology conferences, always bringing back new ideas to share with the community, spreading his enthusiasm and passion.
"He helped pull us all together," Townsend said. "It is hard to describe somebody like that other than you just feel that in your heart."
Johnson is survived by both his mother and father, his three sisters, two brothers, a sister-in-law, four nieces, and many cousins.
-Alaina